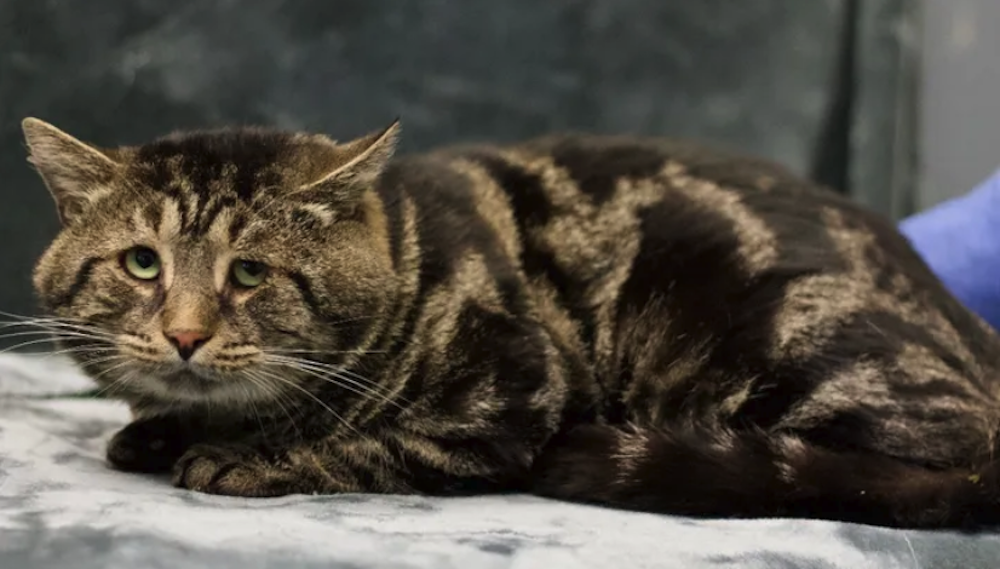 Our fascination with felines is hardly new.
Cave paintings of cats date back 10,000 years. And, today, "cats" is one of the most-searched-for terms on the Internet. Moreover, YouTube videos starring felines account for more than 26 billion views, making them the single most popular category on the platform.
The reason is obvious, cats have "super powers" like leaping tall heights—the world record for the highest feline jump is ten feet, and they always land right side up, even if falling from 30 stories. Hello, none of us could do that!
But one of their most amazing powers is the control they wield over us humans. Come on, you know what I mean. With a look, they can make us slaves to their every whim. They can make us love them, and treat them like gold. In effect, they can make us do things that they want.
So, I'm working on a project called, MY CAT MADE ME DO IT. Here's one true life story that recently happened that briefly explains those super powers.
My New Cat Made…others adopt fellow strays
Cats rule, okay. When a New Jersey-based pet adoption centre posted photos of one of its many kitties waiting to be adopted, the sad face of abandoned kitty "Fishtopher" went viral after his picture was posted on social media. His sad, sad visage inspired hundreds of people to inquire about adopting him and they were waiting in line the next morning. Fishtopher, a cute chubby Tabby, was scooped up and when his new owners posted photos of him adjusting to his new home, his own Instagram page immediately attracted over 14K followers. Moreover, his story inspired several other of his former stray partners to also be adopted by the people waiting in line, including these cute kitties: DiGiorno, Dingus, Eggplant, Lobster, Olive Oil, and wait for it…Catwoman.
Stay tuned for more stories from people: My Cat Made Me…commit insurance fraud; My Cat Made Me…uncover a homicide or so I thought; and from people like pop superstar Taylor Swift whose own cat Benjamin made her into an official "cat lady."
I know, MEOW!
And, if you have stories you'd like to share, contact me in the Comments section. Finally, check out "Videos for Cats to Watch"—view it with your own cat.