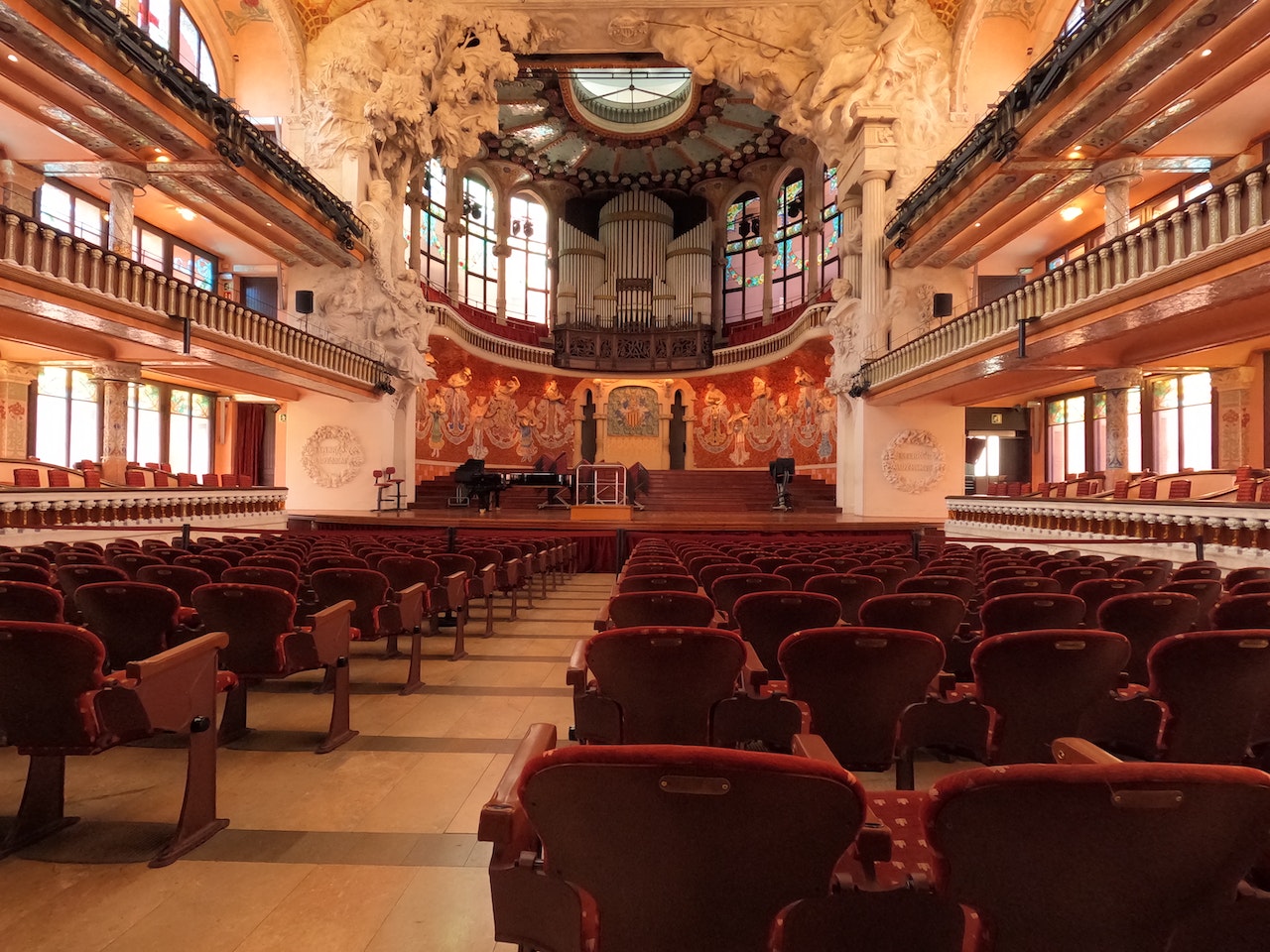 In my career as a professional speaker, I've addressed 1060 conferences, conventions, and meetings.
I've used a variety of tools to convince inquiring meeting planners that I am a speaker they can count on.
For a variety of products and services, I've found that if you put a number in your appeal, it resonates strongly. For example, you could say '10 ways to do this,' '7 items to consider,' or '12 reasons for that', and bingo, you've grabbed people's attention.
Presented below, which can serve as a model for others, are the '17 reasons to book Jeff Davidson' that I created.
17 Reasons to Book Jeff Davidson as a Speaker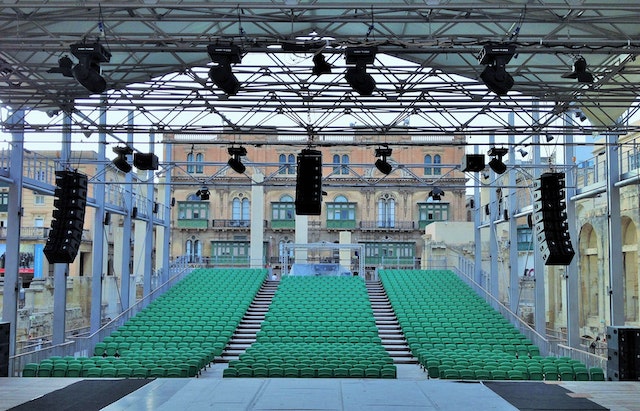 1. Do You Want a Proven Performer?
Jeff Davidson is the author of business, career, and self-help bestsellers such as Breathing Space, 60 Second Organizer, and Everyday Project Management. Jeff has a deep understanding of the relationship between cultural, business, and contemporary issues and how such trends translate into what career professionals experience daily. He has a bachelor's degree and an MBA from the University of Connecticut and is a repeat presenter for HR Audio Hub, Smart Manager, Personal Selling Power, and Best Practices Institute. Recognized by Sharing Ideas magazine as one of America's "consummate speakers of the year," he's a veteran of 1060 presentations at conventions, conferences, executive roundtables, seminars, workshops, and retreats.
2. Do You Want a High-Energy, Entertaining, Inspirational Speaker?
Jeff is an energetic person whose presence is immediately felt by everyone in the room. He is an "idea-a-minute" type of guy, offering solid, high-content information in a humorous way that audiences immediately understand and are eager to put into practice. Whether Jeff is the opening keynote speaker, closing keynote speaker, or simply a breakout session speaker, his message, high enthusiasm, and delivery impact audience members in positive and enduring ways.
3. Do you Want a Speaker Who Addresses Real-World Issues?
Jeff offers straightforward, highly practical information to which audience members can readily relate. Jeff doesn't bog down his presentations with theories, conceptual models, or other information that has little practical application in work and daily life. Jeff's presentations go to the core of what career professionals can do to get more done in a day at a more comfortable pace and feel good about their accomplishments.
4. Do You Want a Speaker Who has High Rapport with your Audience?
From the first minute, Jeff connects with his audience in a way that lets them know he is there for them. Whether they're executives, mid-level managers, sales professionals, technical types, or hourly wage earners, Jeff's presentations appeal to his audiences in a manner to which they are best able to relate. Jeff has a knack for engendering broad-based participation and holds the attention of participants all the way through. He is skilled at making intellectual and emotional connections with audiences that remain long after the presentation is over.
5. Do You Want a Speaker Who Offers Substantial Take-Home Value?
A meeting with a speaker, by definition, represents a break from people's normal routine. When they get back to their offices, there are many things competing for their attention: more calls, more emails, and more items in their in-baskets. Jeff understands the practical realities that your group faces. He strives to give people suggestions and tips that they can immediately put to use. His presentations are high-content, but also practical and instantly applicable. It's not uncommon for audience members to report later how effective they have been as a result of implementing ideas they got from Jeff.
6. Do You Want a Speaker Who Receives High Evaluations?
Some speakers intentionally push the right buttons to get standing ovations by offering feel-good speeches, which often offer little in the way of practical information. Jeff does not pander to his audiences. He addresses the tough issues they face, delivering to the best of his ability the message and the tips that they most urgently need to hear. Audiences invariably understand the rationale for his approach, the rigor with which he prepares for engagements, and the value of the fresh perspectives and insights he offers. As a result, Jeff routinely receives high evaluations for his presentations. At large conferences, it is not uncommon for Jeff to be ranked highest among the evaluated speakers.
7. Do You Want a Speaker Who's a Joy to Work With?
Jeff is easy to reach and easy to talk to. He is helpful, positive, and attentive to meeting planners' needs. He knows that meeting planners often face an array of distractions, so Jeff's goal is to be the least of their worries. He delivers exactly what he promises and more. He shows up early, does the job, and completes the paperwork. He is a partner to meeting planners.
8. Do You Want a Speaker who Goes the Extra Mile?
Jeff is committed to delivering more than what's asked of him. He routinely interviews five to seven audience members two weeks before a presentation so that he has a firm grasp of the hot-button issues confronting your group. He provides master copies of audience handouts or workbooks in advance and is able to supply other educational tools and resources upon request. He offers articles for your in-house publications prior to and following his presentation.
In terms of speech preparation, he employs an audiovisual checklist, a room setup guide, a pre-program questionnaire, a speaker biography, and a speaker introduction. Most importantly, Jeff prepares information for your flyer or meeting announcement which carefully describes his presentation, the topics to be covered, and the benefits to be derived. In short, Jeff has a comprehensive system in place to readily supply you with the information and items you need for a headache-free engagement with him.
9. Do You Want a Top Professional?
Jeff has been speaking professionally for decades. He has an MBA from the University of Connecticut and is a Certified Management Consultant as accredited by the Institute of Management Consultants. The author of 68 books collectively published in 151 foreign markets and selected by 41 book clubs, Jeff's messages and how-to information are popular throughout the industrialized world. Jeff is an expert on the topic of managing information and communication overload, managing the pace with grace, managing multiple priorities, and prospering in a world of rapid change.
10. Do You Want a Speaker who Offers Tailored or Custom Presentations?
Jeff tailors his presentations to the unique needs of each host organization or, in other cases, offers a fully customized presentation. This is no small feat. Jeff spends 10-15 in preparation for every 60 minutes of actual presentation time. He stays on the cutting edge of his topics, thoroughly researches the background and needs of each of his clients and audiences, and gears his program materials accordingly. Once Jeff begins speaking, there is no mistaking that he has done his homework, is ready to address the needs of his audience, and is the right presenter for the job.
11. Do You Want a Speaker Who is Committed to Excellence?
As the premier thought leader on work-life balance, integration, and harmony, Jeff doesn't rest on his laurels. He is forever upgrading his presentation skills and materials. He has been advised by some of the top speech coaches in the nation and taken courses on humor, acting, improvisation, and storytelling.
12. Do You Want a Speaker You Can Trust?
Jeff has spoken to audience members in nearly every type of industry and profession from aviators to zoologists. In all, he has received 1075 letters of praise from meeting planners and audience participants. On his website, he has categorized such letters by industry, geography, and date and is ready to provide you with a complete packet based on whatever criterion you choose. Rest assured that Jeff does the job on each and every speaking engagement.
13. Do You Want a Speaker Who's Highly Reliable?
Jeff has only missed one speech in the last 23 years, when all planes in the U.S. were grounded during the week of September 11, 2001. Nevertheless, he arranged for a suitable replacement: a speaker who lived within driving distance of the meeting venue. Year in, year out, whether your meeting is five days or five months away, Jeff ensures that he will be on-site early and ready to go as scheduled.
14. Do You Want a Speaker Who Offers Instant Credibility?
Jeff's credentials are comprehensive and unique. In addition to his many books, Jeff has published an astounding 4,450 articles in a wide variety of periodicals including American Way, BBN Times, Boardroom Reports, Computer News, Entrepreneur, Family Circle, Leaders, McCall's, Men's Health, Real Estate Today, Meeting News, Nation's Business, Toastmaster, USAirways, Sales & Marketing Management, Redbook, Selling Power, Health Magazine, Successful Meetings, and Investor's Business Daily, as well as in newspapers including USA Today, Washington Post, Christian Science Monitor, New York Times, and Los Angeles Times.
Jeff has been interviewed on 175 TV or radio talk shows including USA Today, Sky Radio, Money Radio, Sun Radio, Texas Radio Network, The CBS Nightwatch with Charlie Rose, U.S. Chamber's "Ask Washington," CNBC's "The Real Story," WOR's "The Joan Hamburg Program," Working Woman with Kathleen Matthews, WTOP News Radio, Mutual Radio's "America in the Morning," The People's Network, Australian Broadcasting Company, and British Broadcasting Corporation (BBC).
15. Do You Want a Speaker Who Provides Compelling, Breaking-Edge Topics?
Jeff is perpetually honing and refining his topics, adding to his knowledge base, evaluating anecdotes and examples, and ensuring that his delivery is the best it can be. His four most requested topics, not surprisingly, have each evolved over time:
* Managing Information and Communication Overload®
* Managing the Pace with Grace®
* Work-Life Balance, Integration, and Harmony™
* Choosing When It's Confusing: Making Decisions More Effectively®
In addition, Jeff has six breakout or seminar presentations which, similarly, have evolved over the years.
16. Do You Want a Speaker Who's Been in Major Venues?
Jeff has spoken to audiences ranging from eight to 1,800 people. He's been on the same platform as Knight Kiplinger, Alma Powell, Oren Harari, Joe Calloway, Patricia Fripp, Barbara DeAngelis, and Tony Alessandra. He has co-produced products with Tony Alessandra, Don Vlcek, Richard Connor, Charles Dean, Don Beveridge, and Dave Yoho. He has appeared on magazine covers with the likes of the late Dr. Wayne Dyer and Tony Robbins. Vital Speeches published ten of his speeches alongside those by the Dalai Lama, Jimmy Carter, George Bush, and Lee Iacocca.
17. Do You Want a Speaker Who Keeps Expenses at a Minimum?
Jeff charges the minimum possible for airfare. Also, he never charges for food or incidentals. He requests hotel accommodation and ground transportation expenses and nothing more. Jeff strives to keep expenses as low as he possibly can.
Jeff's tailored approach and entertaining style consistently earn him rave reviews and return engagements. When you add it all up, you want a speaker who delivers every time, and Jeff Davidson is that speaker. He's committed to professionally serving meeting planners, executives, and people like yourself; developing effective keynote or breakout presentations and enabling your people to be more competitive, get more done, and effectively maintain a work-life balance.