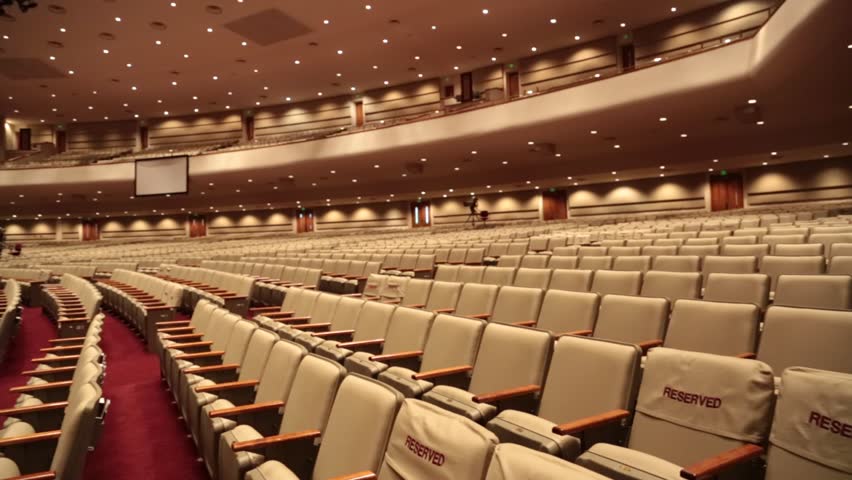 "Big conferences are essentially worthless so I don't attend them anymore."This was the response to a question I received from a top tech CEO when asking him to provide tips to the audience on navigating large conferences so that there is some sort of ROI from the experience.
He went on to mention that many top CEOs now avoid these mega conferences in favor of smaller events and meet ups that have a clearly defined educational component and a healthy level of interaction and discussion. As you can imagine, my insides did a little dance from the validation I was receiving from his words. The whole reason I started my program was exactly what he was divulging. Smaller, focused training is the new bar and quickly heading toward the new norm.
He went on to say that because of his waning belief in the benefits of attending large conferences, he now makes his employees justify the ROI of any large conference they ask to attend. Gone are the days of the "mini-vacation" on the company dime or staying relevant within your peer group just because you're attending. His employees must justify the expense and back it up with some sound education that's quantifiable. #kudos
Let's face it. Large conferences are pure spectacle. I know this because I've thrown some of the largest when serving as an International Corporate Events Manager for a top Investment Bank throughout the heydays of Dot Com 1.0. I spent millions of dollars throwing large technology conferences and offsites around the world. Thinking back, not once was my North Star to provide the most amazing, educational experience ever conceived so that each attendee left with a new mindset, additional education resources and continued support for their professional development. #yawn It was all about the spectacle and throwing the dopest, loudest, most visual fantasy land events filled with the best food, craziest lighting tricks and projections, the top bands and DJs, sweet after parties, amazing vendors (to help defray the cost), and the coolest, next-gen swag stuffed into yet another logo embroidered Tumi bag. My conferences and parties were legendary and continue to be regaled to this day.
But I know, with certainty, that no one left any smarter than when they'd arrived. Happier, hung over and with some sweet swag? Yes! Smarter? Nah. And therein lies my beef with today's large conference industry.
Large conferences are tone deaf. They are still following with same blueprint from years past. Their innovations continue to be centered around the spectacle vs. the learning component of the conference. The sheer number of attendees continues to be too vast to forge any real connections with other attendees due to the numerous distractions and inconsistencies each day brings. Trying to usurp any focused learning is more an exercise in mitigating distraction than anything else. So my question is, "What's the point?"
It's time that these behemoth conferences take note. Top CEOs are shunning attendance because they've realized that the ROI simply isn't there. Their time is incredibly valuable and their time away from the office is extremely expensive. Additionally, they too want to learn something new and be among their tribe to share and exchange information, opinions and speak openly in an effort to support and learn from one another in a tightly curated, manageable environment that removes all the glitz and gets to the meat.
The millions of dollars being spent on these large conferences should be reallocated to smaller events that provide true, verifiable learning opportunities for EVERYONE, not just the elite who can afford the outrageously expensive registration fees being collected to fund these mega events. Times have changed. People demand ROI now. If CEOs aren't attending these conferences and are requiring their employees to vet their attendance for verifiable ROI, larger conferences will continue to fall further and further out of favor and will eventually die on the vine in favor of right-sized events like TED/TED X.
I teach that if you're going to complain predicate it with a solution. So here goes.
Conference organizers need to create smaller, more focused events and, maybe, increase frequency. Smaller events with focused training and networking opportunities that are highly participatory and where the speakers can mingle among the attendee population and answer questions eye-to-eye provide undeniable ROI to an attendee far more than a mega conference stuffed full of attendees with numerous distractions, long lines for food, and complete exhaustion as the primary takeaway.
And prices need to come down. For decades, these mega conference registration fees have become more and more exorbitant to the point where it's created an elitist society of attendees whose companies could afford to pay these reg fees. They have effectively eliminated attendance of a huge and important swath of the business community like non-profits and government agencies or small businesses with super restrictive budgets. By providing more affordable and plentiful options you invite more voices to the conversation. And you reintroduce diversity of opinion back into the mix instead of pandering to the same attendee population that attends serially simply because they can afford to on the company dime.
This is more than providing affordable tickets. This is an important and necessary shift in how conferences approach learning and provide opportunities to a larger cross section of the business community so that everyone has an opportunity to attend and lend their voices and opinions to the conversation. It requires letting go of the propensity to "wow" with tricks and big bands in favor of creating comfortable, stripped down environments that foster conversation, debate and interaction. Of course, make sure the meals are incredible and throw a great party one evening that allows people to meet, talk shop, let their hair down, even get a little lit. But the focus needs to be on providing an environment where learning is king and people truly leave feeling more enriched and electrified than when they'd arrived. That's what CEOs are looking for and now holding their employees to. And that's what attendees deserve. Nix all the swag and fancy lights. Cut the ticket prices and up the frequency. Minimize the size of the event. And allow people to use their brains through participation instead of consuming in silence the entire time.
People aren't cattle. Treat them with the respect they deserve. Sure, you'll have to figure out new avenues for profitability, but don't let it be at the expense of education, accessibility, diversity of opinion, and providing true ROI to those who attend your events. Remain tone deaf and you'll quickly learn how expensive that turns out to be for your industry. The exodus is already happening.