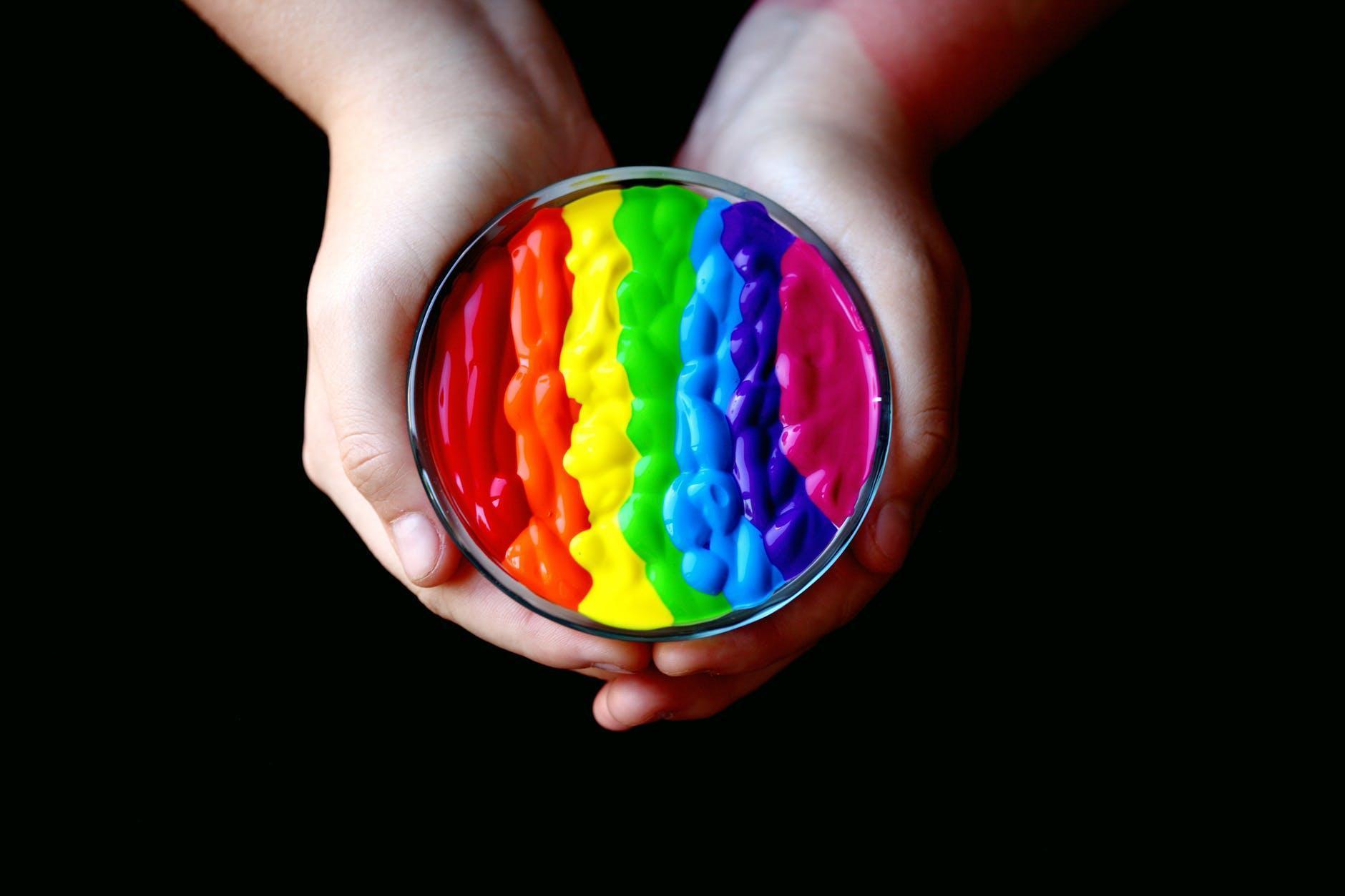 Just after I came out as Gay, I received a lot of requests from the closeted friends, whom I knew earlier, and they still are closeted. They just 'wanted-to-talk-to-me,' and that was good enough a reason to be in touch. But they came out to me on messenger, telling me when they 'felt-like-gay' or 'I knew from the beginning but whom to tell' kind of messages.
These messages were not alarming at all. What was that, that most of them, I learned during the course of our conversations, had no idea about sexual orientation being fluid. The difference between sex and gender. My male friends were asking me, would they be branded as woman because they are attracted to man sexually.
So, I thought to guide them. However, I do think that by sharing my thoughts and the actual difference between these terms in this article, it will reach out to others who need help.
Let's first understand the difference between these three terms:
1. Sex
Sex is the visible difference in genitalia that forms the procreative function. It is natural, constant and remains the same everywhere.
2. Gender
Gender, on the other hand, is a socio-cultural construct. It isn't fixed. It is what our society believes and distinguish men and women and attached, 'masculinity' and 'femininity' in them by creating a charter of – how they should behave, talk, eat and perform in public.
It is variable and differs from society to society, geography to geography and time to time.
3. Sexual Orientation
And, Sexual Orientation is about who and what you're emotionally, romantically and sexually attracted to.
Hence, your sexual identity is what you're born with; gender identity is what you identify with i.e. who you are and sexual orientation is whom you want to be with, sexually and emotionally.
With this, I think I have made it clear, the difference between these three major terms that occupy the center-stage during any debate concerning the sin-word, 'sex.'
Now, that we know the difference, one should ask itself.
What are they born with? – You're born with a penis; you're a man as nature defines you. You're born with a vagina and breasts; you're a woman as nature defines you. (Keeping in mind the complexity during the birth of a child, I'm not taking into account a set of children who are born with androgynous organs and/or not-clearly-distinguishable sex organs)
Whom do they identify as? – Is it that your mother and/or father want you to be a tough guy that you're doing physical exercises? When society tells you how you should behave according to the sex-organ you're born with then it is called 'Gendering.' Don't be gendered. Think about it. If you're Gay (that's a sexual orientation) it doesn't make a less of a man. And that doesn't mean that you're a woman.
(Note: When people born with male or female genitalia want to change their sex, they, post-operation, should be called trans-sexuals: transman or transwoman as per the sex they changed to. There is a separate debate related to the 'pronouns' which you should be using when talking with a man or a woman with a particular orientation or with a person who has changed his/her sex)
And, with whom they would want to be? – If you're a man and you're emotionally and sexually attracted to a man, then you're Gay. If you're a woman and you're emotionally and sexually attracted to a woman, then you're Lesbian.
If you're attracted to both the sex with equal intensity then you're Bi-sexual. And, there's a host of other sexual orientations – pansexual, demisexual, sapiosexual etc.
In nutshell, sex is a constant (until and unless you want to get it operated), gender is a socio-cultural construct and a variable thing; and sexual orientation is a fluid thing. It has a varied scale and femininity and masculinity are its extreme ends, no one is perfectly masculine or feminine, we are by nature fluid, it's that we're inclined to one side of it more aggressively that's all.
So, don't be confused. Just introspect or ask me!