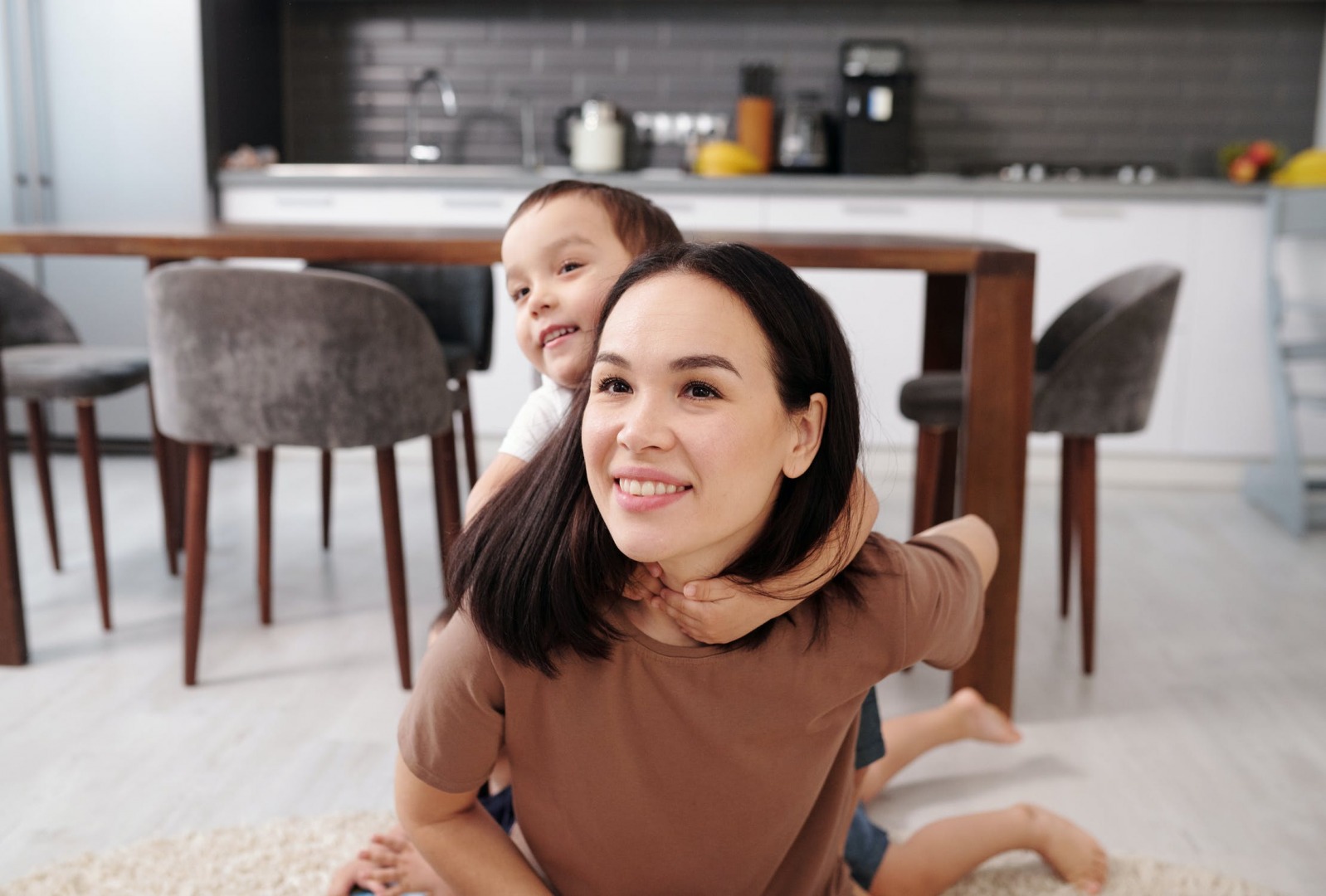 Parents can be friends with their children, but it's important that they know the boundaries.
Children need parents that can guide and mentor them. Children also need friendly parents who will hear them out when needed. Your child needs you to be both – a disciplined parent and a buddy who understands their wants and needs. Let me explain why.
Parenting is a function and as the child grows up, the relationship evolves. Parents can do multiple roles. They can be teachers, nutritionists, play buddies, counsellors and therapists.
Clear boundaries are vital so children understand the consequences of stepping outside them.
Trust is important in education. To be able to trust someone and share the deepest thoughts and feelings without being judged or reprimanded. For a parent to become a friend, it is important to set parameters to keep children safe. Parents must establish an outline for this relationship as early as possible. It is important to remember that when children don't have boundaries, they become stressed. Boundaries provide them with a sense of security and a home where they feel safe at all times.
So, we are talking about a home and a parenting style that gives children the safety of home with the assured safety of friendship.
When a child is a parent's best friend, there is often too much pressure based on the child to know all about the adult world. They are involved in too many things that they shouldn't be involved in. Children are not mentally and emotionally ready for this role. Which is why it is important to establish that boundary of how much of a friend and how much of that sharing happens. This is the stepping stone and that's the definition that parents should go by, that you know how much emotional involvement can your child handle in your world because when we talk about friendship, we are talking about a two-way street. So, we have to understand how much of your world can be stepped on and how that friendship develops.
To state an example, I had a case where the parents had one daughter and one son and the son was studying abroad. Since the daughter was at home, the parents tried to be best friends with their child. They would share everything with the child, to the extent that the mother started discussing her personal life and the differences she shared with her husband (the child's father) with the child. For a 14-year-old, this is too much to take and understand. The impact was such that the child started hating the father because of the way her mom had portrayed him. Things escalated to such an extent that one day when the father tried giving the child a hug, the child pushed him away and said you don't love me, you don't love my mom also you have a lot of issues in your sex life and that clearly shows that you don't love my mother. How do you expect me to give you a hug!! That was something which neither the father nor the mom expected. That's when the mom realised that being your child's friend is important; but knowing where to draw the line is even more important. As a parent, you have to give your child a very non-judgmental space to react, it allows the child to speak and doesn't interfere or react to things not related him/her.
You do not want to speed raise your child. You should be very consciously aware of your child's age and their emotional capacity.
Parents, it is not as simple as it seems to be your child's friend. You can be a friend while also ensuring that you are not going overboard. You need to give space, you need to encourage, you need to listen, you need to guide without being overbearing.
Parents who believe that allowing your 14 year old to drink with you because you are buddies and also because he/she is drinking at home is not the kind of example we want to leave you with. Yes, knowing what your child is up to and being his confidant is important, but 14 is not an appropriate age. So age appropriate actions need to be kept in mind before reacting.
Talking to your 13-year-old about puberty and change in body is ok; and so is the need to talk about safe–sex but it is important to talk about the responsibilities of sex and the consequences too.
Research suggests that kids do better when parents show affection and enforce age-appropriate boundaries and limits for their children. It is evident it also impacts their behaviour. What is friendship and what it actually means to be friends with your children is that ultimately we are trying to build a relationship with our child, where our child is considered grown up enough to understand the complexities of adulthood and also be ready to take on independent decisions and responsibilities.
It is absolutely important that we focus on raising children from a relationship position instead of a control position.
Good parenting powers children to become the best version of themselves. It builds self-confidence, self-awareness in children and brings more trust. Always remember that your child has a lot of friends outside, but not everybody is parents to them. So be a parent when it is needed, be a friend when it is needed. Have a combination of being a parent and friend both. Parents are people who are going to discipline, show the reality, and explain the responsibilities associated with certain acts. While friends don't judge, they give very non-judgmental space, and can overlook some mistakes so children can learn from them.
Parenting is about learning, unlearning and relearning. It is about loving and accepting yourself as a parent and your child as someone who looks up to you.