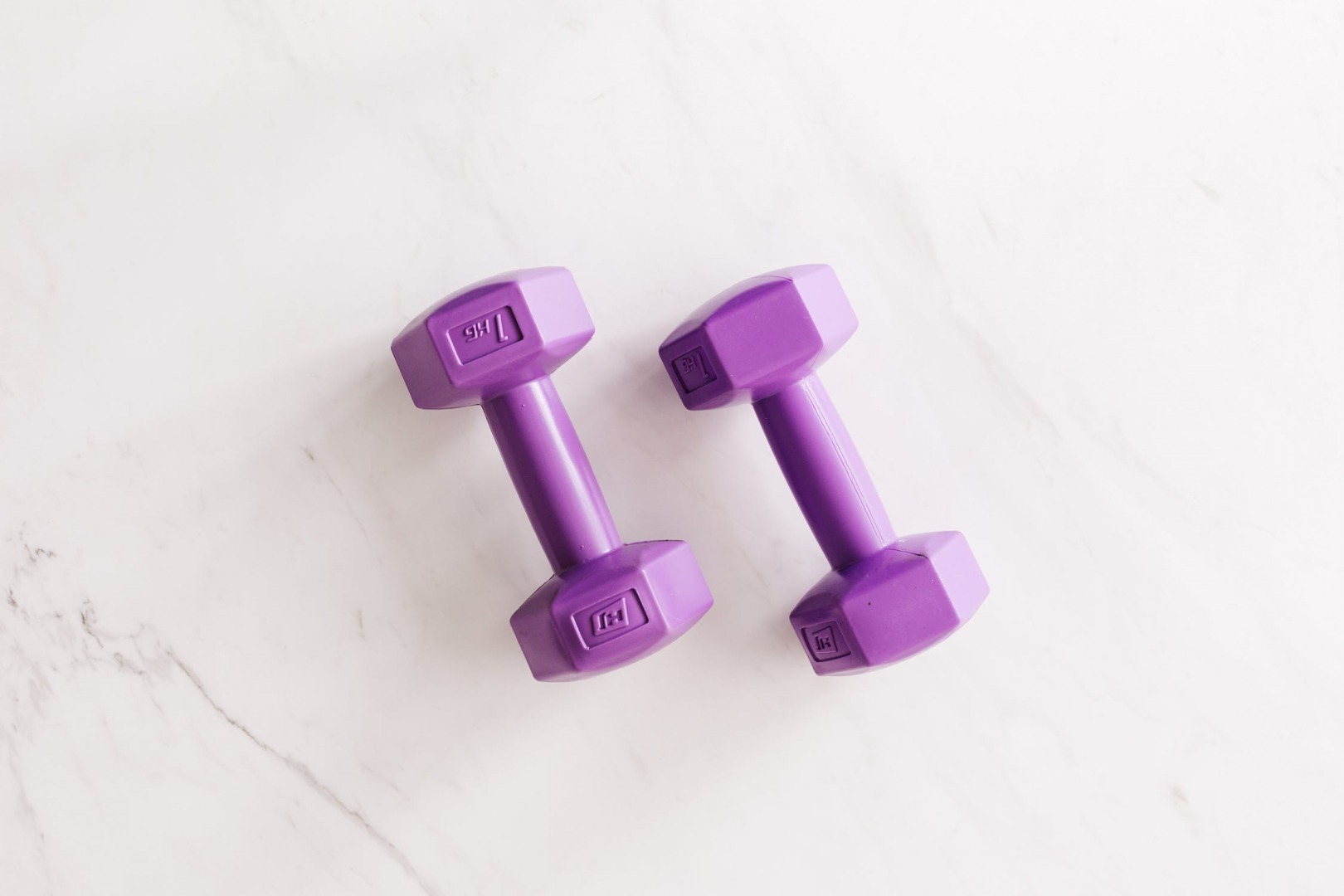 I don't know about you, but just maintaining some sense of balance and clarity in my life has been incredibly difficult during the last, almost, two years of this pandemic.
The deaths of two of the people who raised me. The closure of my businesses and bequeathing the CEO title. My first ever car accident. Moving home to see after an aging, widowed parent. At times it felt like I was losing my identity, if not my mind a bit. Even the strongest among us are struggling, though if you browse the socials, everyone's putting on that happy face behind their masks and trying to go about business as usual. Well, I'm here to say there's nothing usual about what we're all going through. So I'd like to rip off the BandAid for a sec and at least provide an honest account of what I see and what I've been going through (and a little advice) with hopes that those who are struggling will know they're not alone.
Self-Awareness Is Out Of Vogue, Apparently
The most recent lockdowns in Australia and New Zealand are being blamed on a few selfish people who attended a party, caught COVID, and went on a traveling spree infecting others in their wake. Was it selfish? Sure. Was it planned? Clearly not. To me, I see it as a complete lack of self-awareness. I'll explain.
We're all struggling with the numerous lockdowns, mask mandates, and the type and severity of restrictions that don't feel human. We've lived freely for most of our lives and are now confronted with a pandemic that only truly hits home when either you or someone you know catches it. There are always a few people in the crowd who will shirk the rules and take a chance. And those are the people who are typically the least self-aware. They are the ones who aren't dealing with their own fears, emotions, and existential crises and opting, instead, to react vs. think. That lack of self-awareness allows them to feel invincible and do whatever they please without fear of reprisal. The reality, however, is that those few people have caused a shutdown of two countries, affecting millions of citizens' lives quite conspicuously, and causing irreparable damage beyond anything they could imagine. All because they willingly chose not to follow the rules we all are having to navigate.
As an American citizen, I can honestly say that this country is the least self-aware country I've ever lived in. And that fact becomes more clear with each month this pandemic stretches and grows in intensity and variants. It became insanely clear to me that COVID will be a good buddy in this country for decades to come because of the lack of self-awareness of our citizens. Case in point: masks. From the very start of the pandemic, masks got politicized. One side was completely opposed. One side went completely overboard. Neither side was self-aware enough to realize that protecting themselves and, specifically, EACH OTHER from COVID was the priority. And here we are. In, essentially, the same mess we were in at the start of this pandemic.
Sure, vaccinations have increased. And, for the record, I'm not a fan of vaccines at all. However, I love to travel internationally and attend live music concerts and I intrinsically knew at the start of this pandemic that the world would eventually become a "vax world" where your freedoms would be determined by your vaccination status. We're already seeing it in the most recent government and privately-owned business mandates. So, I got the shots. No biggie. But it pains me to see people be so brazen about not getting the vaccine simply because it doesn't align with their political affiliations' views. Last check, no political party has ever paid a single bill of mine, so I may have missed the memo or stood in the wrong line. I don't judge people's political affiliations. It's not my job, nor none of my business. But, I do judge a tacit lack of self-awareness around personal health and the health of others with whom they may come into contact. It's no different from the idiot, clearly with flu symptoms, coming into the office as a show of rallying and, thus, infecting a handful of innocent others with their stupidity. I hated it then. And I despise it now.
We are all responsible for each other, not just ourselves. It's an unwritten but understood responsibility we're given at birth. In our hubris, social media status, and lack of self-awareness we've become a society of jerks who have lost sight of the fact that we all thrive when we take care of one another, not just ourselves. My sincerest hope is that we'll all become more self-aware and be brothers and sisters to each other instead of creating further delineations that alienate us vs. bringing us together to defeat this pandemic and, once again, thrive as a global community.
There is No Normal: Quit Looking, Start Building
If I hear " a return to normalcy" one more time, especially out of a politician's mouth, I'm probably going to jail that day for arson or aggravated assault or something like that. Newsflash: Normal is over. The bell rang, the people scattered and left crumbs everywhere. A symptom of this tacit lack of this self-awareness is people not realizing that 2019 was kinda the end of an era of our lives and going forward is a whole, new version filled with memories of the past. I see people constantly longing for their lives before COVID yet doing nothing to create a new version that aligns with a new now and future. And that's showing up as people being brazen, skirting the rules, reverting to past behaviors and keeping us all solidly stuck in the same past they seek to return to. Personally, I kinda like the idea of creating a new future. Sure, the pandemic sucks but I'm working with these new rules the best I can and building the foundation of a future that will take me through my quickly approaching retirement years.
Normal is a myth. Call it what it is: comfort. We all strive to create it and languish in it once we have it. COVID blew it to smithereens and now we're struggling to find it again because the goalposts keep moving with the numerous lockdowns, mandates, variants, restrictions, idiots, etc. As such, it's important we accept that things will never return to exactly what they were and begin building a new version of our lives, with changing rules and all and seeking a different version of the comfort we'd built and languished in before. Change is hard. But it's necessary. And from it, we grow from the process and lessons learned.
Get Helped
Let me say this one more time: GET. HELPed. Your personal mental wellbeing should be the number one priority right now, with your physical health a close second. It amazes me that this world is going through a full-on pandemic, had their lives flipped upside down, have been isolated within 4 walls for almost two years, yet only a small fraction have reached out to seek professional help. There is no way anyone is unscathed, mentally, by this pandemic. I'd bet my life on that.
Humans at our core are pack animals who thrive on close association and communication. It's baked into our DNA and our well being depends on it. The isolation alone during this pandemic has created a mental health crisis among us that continues to be played down in the media. The stigma about seeking mental health needs to flame out. There is nothing wrong with seeking help from a mental health professional to help make sense of the unspoken words, feelings, and pressures we've endured for almost two years. In fact, it's encouraged, especially if you want to move forward and create that new level of comfort we all seek.
Many companies offer mental health services in their benefits packages. For those out of work, there are government-funded resources near you or offered online that are completely free. Part of the self-awareness that I speak of is knowing when to say, "When." These are incredibly non-ordinary times we're in and the solutions to our problems are likely beyond our reach. Check your ego, allow for a little vulnerability, and GET HELPed. I promise you, it will be one of the most incredible things you do for yourself in your lifetime. I was a serious skeptic all of my life and at 40 I realized I didn't know all the answers and was consistently repeating the same mistakes. I took the leap and was with my therapist for almost 10 years. And I have been unstoppable ever since. It's the best investment in myself I've ever funded and benefitted from.
Give Yourself A Challenge: Make It Uncomfortable
As I'm writing this I am 5 days into a 7-day fast. Yep, no food for 5 full days already. Has it been difficult? Absolutely. Have I cheated? Yes...with literally one grape really late one night. And I felt like such a loser for eating it, but it didn't break my ketosis. As of today, I have lost a total of 12 lbs and I feel fantastic! I've done 3-5 day fasts before so I kinda knew what to expect. But 7 days is a long-ass time to go without food, especially in a culinary capital like San Francisco. But I'm doing it. And (mostly) succeeding. #damngrape
The reason I'm sharing this is to drive home my point about self-awareness. Being able to deprive myself to such a degree is a great way to not only reset my body, but to incite my willpower, self-awareness, and goal execution so that I'm stronger and more resilient as I build this new life.
I'm 52. And I've never subscribed to "normalcy." Life and circumstances change constantly. And each new day/month/year requires a bit of flexibility and self-awareness to know that I can adapt and thrive. I'd allowed myself since COVID to become sedentary, gain 20 lbs, and assume I could get back into shape because I'd been active and in optimum shape all my life. Well, that deluded thinking resulted in high cholesterol, decreased kidney function, fatty liver, and a plethora of aches and pains I chose to ignore and normalize. Once my doctor started prescribing pills to reverse conditions I had complete control over, I wised up. Quickly!
I am now training to become a Masters' Track athlete with my sights firmly set on a gold medal. I was inspired by the Tokyo Olympics' Allyson Felix who has become the most decorated U.S. Track athlete, male or female, in history. She returned from giving birth (with complications that almost killed her and her baby) to win Gold and Bronze medals in Tokyo at the age of 35, well past her prime as an olympian. I reasoned I'm well past my prime in many things I endeavor, but it's never stopped me from striving to be the very best I can be regardless of my age. So, I'm lacing up the spikes, training to set some records, and collect some hardware. For ME.
Give yourself an uncomfortable goal. Especially in these times. Figure out how to accomplish it with the numerous responsibilities you no doubt have. And see it through even if there's no check or gold medal waiting at the finish. Completing college, for those of us who did, was likely the last, monstrous goal we accomplished. And, let's be honest, that was more to please our parents or society vs. pleasing ourselves. So why not choose something we actually want to accomplish and do it? This epidemic has provided the perfect opportunity to switch it up, completely. Dust off those goals like writing a book, learning to race cars, or building a house and jump on YouTube, create your own curriculum, buy the tools you need, and get to work. Sure, it won't be easy. And you'll likely have to wear a mask. But the journey is the win, not the win itself. Allowing yourself the lack of knowledge, the struggles, and false starts inherent in doing something big and uncomfortable is what builds the self-awareness, resilience, and belief needed to accomplish the goal. When those three, magical things converge, nothing can stop you...except yourself. And once you get comfortable and adept at staying out of your own way, nothing in life can stop you cold.
In Conclusion
It's okay not to be okay. Especially nowadays. But don't languish in the suck. Acknowledge it, shed the tears, fear the fears, but cast your eyes on a prize beyond it and will yourself in that direction. Get the help you need now, not later, and allow that to clear the cobwebs and remove the blockers that may be keeping you stuck in a normal that no longer exists. Don't rely on people to give you all the answers or fix you. That's not their job. It's yours. So gather your squad, create your uncomfortable goal, set a timeline, and get after it...for YOU. There is so much you'll learn about yourself during the journey you'll be shocked at how quickly you're able to create a new life for yourself. Not a new normal.
Best of luck, everyone. See you at the finish line.