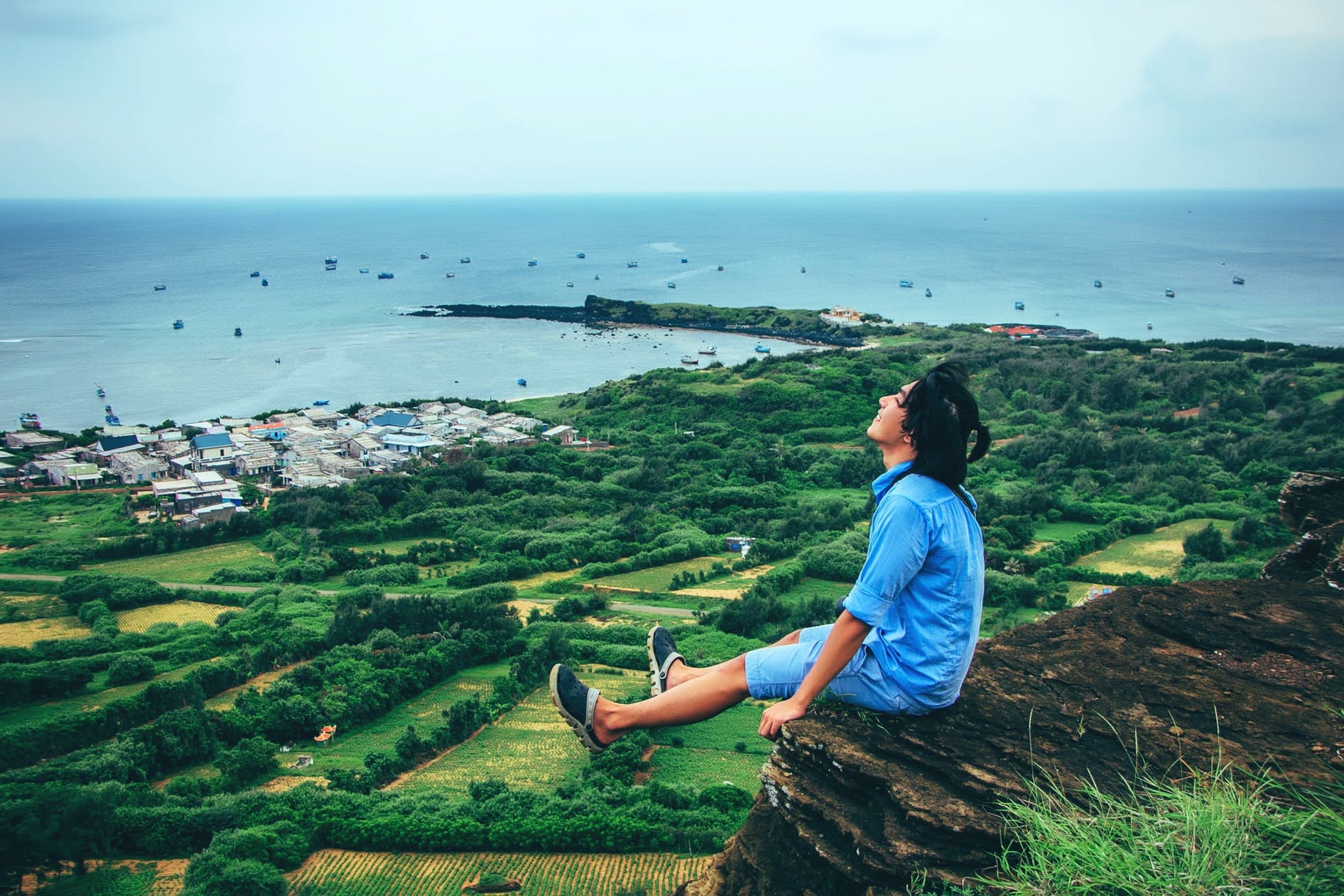 "The truth is that what you are today is the result of your habits. What you are doing today will prepare you for tomorrow. Good habits will prepare you for a better tomorrow and bad habits will prepare you for a bad tomorrow."
Will Durant said it best:
"We are what we repeatedly do. Excellence, then, is not an act, but a habit."
One common thing that we all are trapped in is bad habits. We constantly crib for our bad habits but we are doing less to improve our lives. Your life is your creation and your habits are your actions. It's all about your choice to change.
Let's dig into some major habits you need to adapt to change anything about you in life.
Focus more on work and less on management. Start using ProofHub.
Positive Thinking to Overcome Negativity
Positive thinking in itself isn't just a good habit but it is the first and the foremost step to cultivate other good habits as well. So, I put this first. This is one of the most powerful habits to think in a constructive way. How we approach our life is greatly dependent on our mindset.
Whenever I am unhappy and stressed, I feel exhausted and low at work. Here's how I master my positive thinking whenever I have plenty of negative thoughts racing through my brain.
Changing the tone of my thoughts from negative to positive

Surrounding myself with positive people

Accept what's happening and plan the next shot

Stop the whining and look for solutions
By practicing these over and over, I have finally learned how to squash negative thoughts before they harm me. In no time, positive thinking has become my habit (a good habit). You can have much easier time at work and everywhere when you start focusing on your habit.
Make a To-Do List You will Love
Ever wondered how much your to-do list could really do for you? Tons of successful leaders laud the to-do list as the key to more organized, productive, and focused days. I have this good habit of keeping myself on track every day by having a to-do list with me. Every morning I make a to-do list on ProofHub by writing down all the must-do items for the day. How do I actually form a to-do list that works for me? First of all, keep in mind what you are expecting your list to do for you. Involve all the actions in your list so you don't have to keep them arranged in your minds.
Here's how to make a to-do list:
Break projects down into sections

Make a to-done column

Keep the task you hate on the top

Add time estimates to big tasks

Be specific on tasks
You will actually feel kind of awesome when you see your accomplishments, feel like a superhero.
Limit Yourself to the Essential
These days Minimalism is a word that carries a lot of weight. It is the way of living where you reduce your possessions to the least possible. We usually believe that the more we have, the happier we will be. I used to keep a lot of stuff to myself because I might need it anytime in my life ㅡ stuff that was not much important to me. Gradually, the concept of Minimalism written in documents, podcasts and books made me bid goodbye to a lot of things I had for years.
The Minimalists — Joshua Fields Millburn and Ryan Nicodemus — have helped minimalism grow via their documentary, podcast, and recently their nationwide tour. And believe me, now I feel more content each day as I am now living with a happier spirit. On the whole, the concept is about living a life based on experiences and not the hopeless worldly possessions. And with this good habit of having a Minimalist lifestyle, I stopped comparing myself to others and started finding real pleasures in life. Start today. Find things in your life that are most important to you and clear everything else. This will change your life and build the life you want.
"No Social Media Day"
In the past decade, the love for social media seems to have grown and grown. But in actual it is a real time-sink. We do not realize how we lose a lot of our valuable hours on social media. At times, we can't keep our eyes off from our phone while working or while sitting with a group of people. And this is a seriously bad habit. I keep a day for myself when I go off the social grid completely. There is no denying that the days I keep off from social media, I do things that I wouldn't have been able to do. I realized social media is not that important part of my life which instantly makes me use less of social media. A detox from social media would help you find your purpose better.
The list of 'good' habits can be a pretty long. But it will help if YOU decide what a good habit is for you. Look inside you. The bad habits that have trapped you badly. Decide for yourself if your habit is worth it. When you are in the zone of doing something, when you feel like doing something, then start doing it. Because that's the time when actually you can swap your bad habits with good habits. You can change what you have settled on. You can control on what habit you want to form: Where there is a will, there's a way.
One day, you'll be more than happy by how much your life changed by focussing on your habits.
Author Bio:
Vartika Kashyap is the Marketing Manager at ProofHub and has been one of the LinkedIn Top Voices in 2017. Her articles are inspired by office situations and work-related events. She likes to write about productivity, team building, work culture, leadership, entrepreneurship among others and contributing to a better workplace is what makes her click.