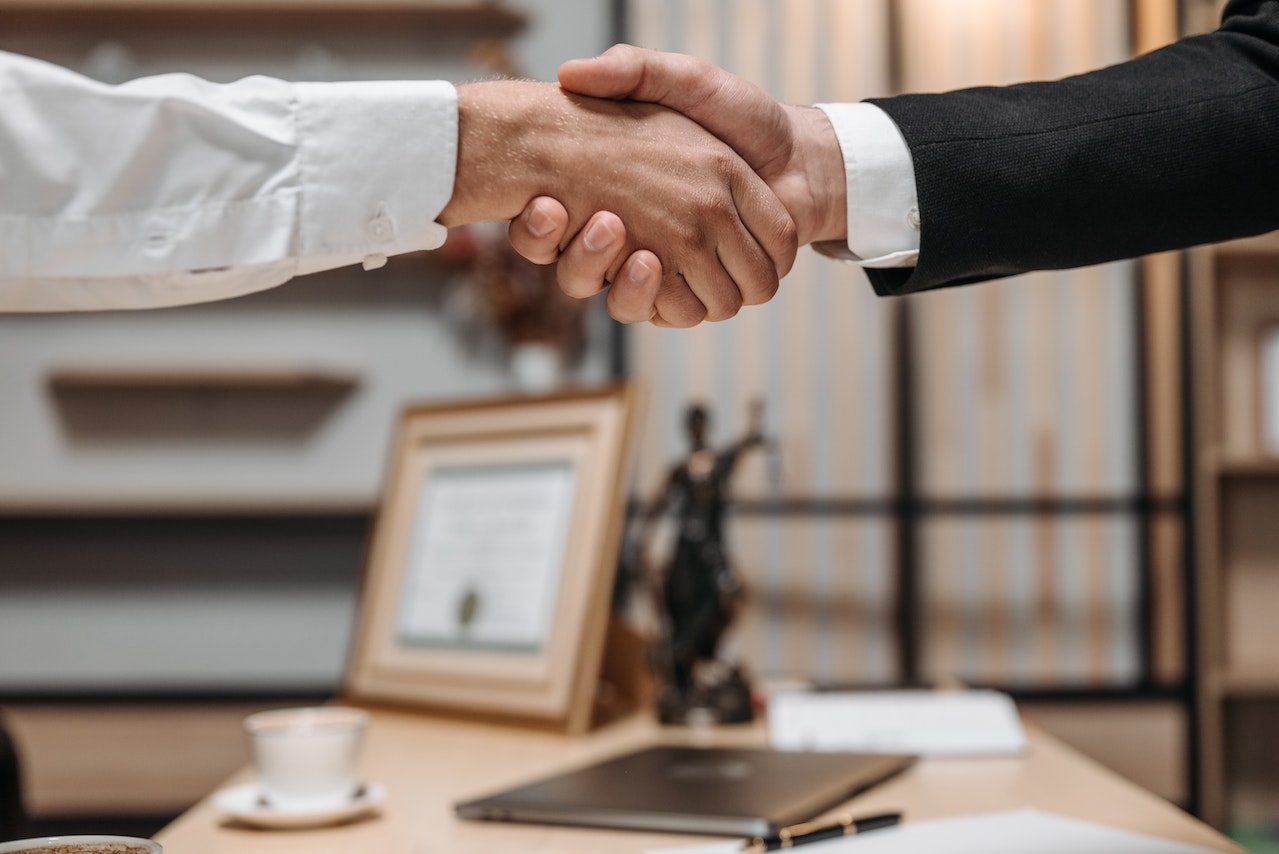 Years ago, when I was a full-time management consultant supervising a staff of eight, I had two young women on my team who had, in fact, nearly similar capabilities.
One was professionally aggressive and one wasn't. The bold one came to me after a couple months on the job and said flat out, "I'd like to talk to you about my salary." I knew what was coming next, and I also knew she would present a convincing argument.
Take the Floor
She took the floor and waxed eloquently about how she had been doing consistently good work, sometimes putting in extra hours, helping others on the project, doing things she knew needed to be done that she wasn't asked to do, and even anticipating challenges down the road.

She talked about how others her age in competing firms were earning more and how she was actually more valuable to the firm since she first came to us months ago. Reexamine the arguments she offered, and what you'll find is they're nearly unimpeachable.

What most people asking for a raise don't understand is the cost of replacing them can be inordinate. Depending on what you do and how well you do it, your organization may well prefer paying you 5%, 10%, or 15% more than you're currently making than having to place an ad, interview more people, bring somebody on board, get them up to speed, and see if they actually can cut the mustard. The smaller the company, the more costly it becomes to replace good staff.

Her arguments were sound and I could see that she was determined. Still, I used an old manager's trick of saying, "Okay, let me think about it and we'll discuss it again in a little while." She said fine and left.

Back with A Flurry
In two weeks, when I hadn't brought it up again, you can be sure that she did. This time, she added some additional wrinkles to her pitch. She discussed how she was helping out other members of the project team, how she was requiring less and less supervision (both true), and how eventually she'd be able to assume more of the burden while maintaining her productivity in balance.

I told her I'd have to discuss it with the big boss. She seemed to know that I was going to stall some more, so this time she pinned me down (figuratively, of course – I was much bigger than she was) as to when we would get back together. She had a specific increase in mind. I said I'd do what I could.

A Double Win
She ended up getting the raise she sought after an additional delay of about four weeks. In this particular case, her equally effective but less vocal coworker ended up getting the same raise as well! It was close to impossible to offer a raise one of the women without the other for a variety of reasons.

So, here you could say the passive person prevailed, regardless. However, if only the non-assertive person had been on my team, or two equally non-assertive yet effective people were in this position, it's likely they would have continued on at the same salary.

By now, you're probably drooling with anticipation. What exactly do you have to do to get a raise? What are the words, what are the gestures, how does the whole thing work? Actually, it's not complicated at all.
Asking for a Raise
The tactics and words used by my staff person as just described will work rather well. In somewhat chronological order here's how to state your case yourself when it comes to asking for a raise.

1. Determine in advance how much you want. This has to be in line with other factors such as the pay range for your position, the budget allocated to your department, and so forth. If you can't find these things out, then try to determine what a reasonable percentage increase would be. For example, have others in your firm received 8% advances? Or is 4% a more predictable figure?

2. Ask your boss for an appointment or if that is too formal for your setting, at least reserve some time. Perhaps you can take them to lunch. In any case, you want it to be known in advance that you have something important to discuss.

3. Once you're face to face and ready to talk, make sure that both of you are seated. If you're standing, it's too easy for the conversation to be curtailed. The boss might be called away. Or, you may feel uncomfortable standing your ground for so long.

When you're both seated, by default, the conversation will last an implied number of minutes, it might be 3, 6, 8, who knows. Whatever number of minutes it is, it will be longer than a standing conversation.

4. Cut right to the chase, which is a fancy way of saying get to the heart of the matter. By now, your boss knows there's something important on your mind. Let it out.

5. Use the classic irrefutable arguments i.e., you've been doing very good work, you're requiring less supervision, you're anticipating challenges to be better prepared for them, you're helping others on the team, you're going the extra mile, you're becoming more valuable to the organization and so on. If it helps, bring up the parity issues. Other people with your experience, your education, who are your age in similar positions in other organizations are earning x amount and so forth.

Your boss may pooh-pooh your arguments in person, nevertheless, your points will register.

6. If you can get approval at this one meeting, wow, perhaps you can help me with my future writings. I suggest making your points, and agreeing to a follow-up meeting which will probably be to the great relief of your boss.

7. During the interim, continue to work hard, but don't bring up this issue.

8. When it's time to meet again on this issue have some new points ready to add on top of the old ones. For example, just last week you were able to accomplish xyz. Also, you took it upon yourself to straighten up the abc project, and you made a few extra calls to make sure that ghi was done. Emphasize all of the little things you do that nobody tends to notice in addition to those things you do that are more apparent and visible.

9. If you encounter additional resistance, move to, "okay then, by when?" Get your boss to commit. If they say "next quarter", "by next June", or by next anything, you've done well. Remember, in some cases your boss truly is restricted as to what they can offer. Their budget may be fixed for the coming period.

10. However, there is always some financial slack in an organization when it comes to rewarding and retaining superior performance. You have only to find out what the CEO of your organization is making, including bonuses, and it will be abundantly clear that your organization can find the extra couple dollars per hour or thousands per year you're seeking.

11. You need to use your interpersonal skills. Be a good listener. Give the other person a chance to respond. You need to look them directly in the eye. You want to be professionally aggressive but not overbearing or cantankerous. You want to end the conversation on a cheerful note and march proudly back out the door.

You Talk Too Much
I'm frequently asked, is it possible to over-do it, i.e., to talk too much? The answer is yes. Recall the oft-quoted line in Hamlet, "Me thinks the lady doth protest too much." This means that by asking for something too vigorously or too aggressively, you can actually diminish your chances of accomplishing it.

If someone is constantly complaining say about the weather, the reality is they probably aren't so concerned with the weather as with something else. Over-stating your case is an indication to others that you're grappling with some other issue internally.

Ask for a raise too often and others may surmise, perhaps, you don't really want a raise but what you want is more attention. They decide to give you more attention. The only problem is you truly did want a raise.

Also, when you speak up for yourself, make sure that the time, place and person are appropriate. It doesn't matter how eloquent you are if you ask someone to do something that they:

1) can't understand in 100 years of explanation

2) have no capacity or authority for undertaking

3) might be able to accomplish but don't know where to begin.
And Another Point...
Offer your points in sequence based on chronology, order of importance, or other useful criteria. Some communication experts will tell you to present your best point first and your other points in descending order. There are others who argue that this weakens the impact of your first point.

Other communication experts suggest that you present your points in ascending order i.e., start with smaller ones and work up to the big one. In this manner, the last point that you make is your best and most important, and the one most likely to be remembered by your audience.

It doesn't matter in what order you proceed – ascending, descending, or even offering your best point in the middle. More important is that you did a good job to begin with, prepping your boss so that they knew that you were coming in to talk about something important, and you acting as your best self when you finally sat down and got around to talking about the value to the organization of giving you more money.

Whether your best point is first, in the middle, or last, what's most important is the impact of the message that you impart to your boss. What impression did they receive? Did they get the notion that you're serious about getting this raise, i.e., that you intend to get your due? If you present your case as, "Wouldn't it be nice if I could get wxy," you're not likely to get it. If you present your case as if, "I intend to be at the next level of compensation next quarter," then you've increased your chances dramatically.