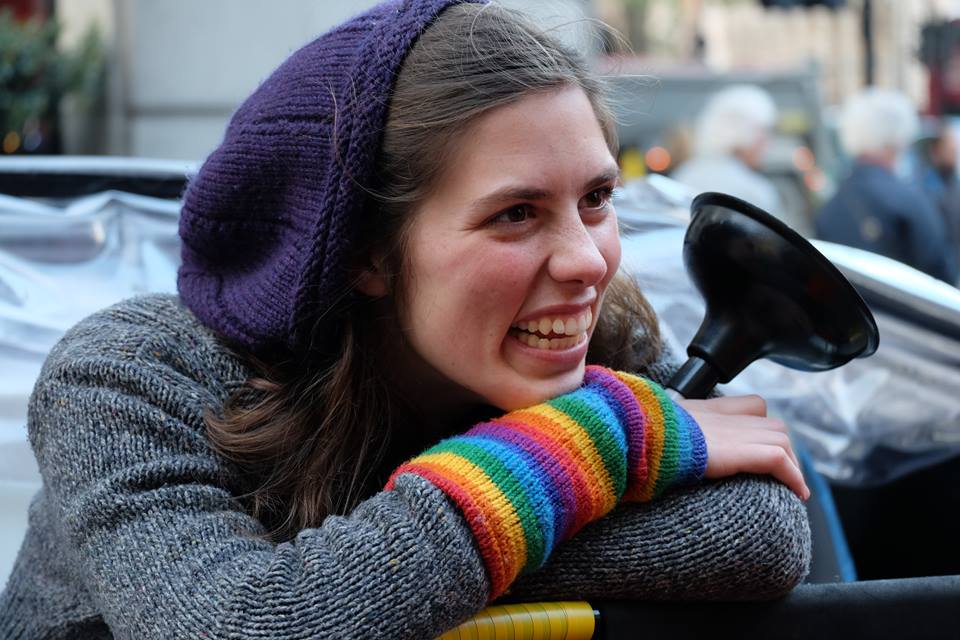 When I moved to London, I became obsessed with the free toilets. I was a penny pinching student and I didn't like to spend money to use them. When I graduated from the university, I was trying to figure out what to do with myself. I was in the country on a Graduate Entrepreneur visa which pretty much ruled out any 'traditional' employment. I'd had a few interviews for tour guiding companies, and I would always joke about my expert toilet knowledge. Eventually someone said to me: 'You talk an awful lot about toilets. Why don't you do a tour about that?' So I did.
It was never really meant to be more than a side project. But as it progressed, I realized that I was having more fun and making more money doing that than working on the other projects I had going at the time. So I thought, why not focus on this full time? That's how Loo Toors became my primary business.
The really nice thing about starting this way was that it was allowed to grow organically. It was low risk and a lot more fun as I never felt like that my entire life had to be dependent on this one thing working. I have run businesses that started out with theoretical business plan, goals for the next five years and painstaking SWOT analysis. While I believe these things are useful (even if you never meet the goals you initially set they provide a framework to check in with yourself about what has changed and where you want to go next) it was an enormous freedom to take an idea and just see where it led. I was able to feel out where the real interests were and made adjustments as it went along.
My biggest piece of advice for those starting out in their own creative business is don't be afraid to value yourself. In the early days, one of the challenges that I was facing was to figure out how to price what I do. I struggle with that eternal challenge I think a lot of creative people face in that I love my job to the point that I would probably do it for free if I had to, so the idea of charging people money seemed mildly absurd. I was also plagued by the fear that people would laugh in my face and say 'you're charging for that?' But I also had to eat and pay the rent. So I did a lot of experimenting with pricing structure until I found something that worked.
The biggest revelation to me was that, in fact, if you charge slightly more, people are more likely to value what you do. I have become a lot firmer about the pricing. We raised out ticket prices this year (for the first time in 5 years) and sales have actually been up! Now we charge around £150 for private tours, which in the early days would have been unthinkable to me (how can I ask that much for something I enjoy doing?)
What I have come to realize is that if you are overworked without getting paid properly, you will get stressed and the quality of your work will go down. So I always tell people: you are actually doing yourself and your clients a favor by valuing what you do. The tough side of that is that if no one wants to pay you a living wage for it that tells you something too… you either need to re-think your offer, find a different market for it, or decide you're going to enjoy doing that as a hobby and find something else to earn a living from… which is also a valid thing to do. Holding down a 9-5 and doing things you love in your spare time doesn't make you any less of an artist.
In addition to valuing yourself you have to value your customers. I have a policy that we shall always run the tour no matter how many people show up. If I get one guest, that means I get as little as £10 for a two-hour walking. But it's an investment for the future. Hopefully that one person who comes today will tell their friends, so next time, you may get five or ten more people from that. But regardless of the return, that one customer as an individual is just as important as the person who happens to book on a day where six other people are on the tour. You can't really think about it as just a one-off event; you have to look at it as a business as a whole.
If one day, my theoretical child tells me that they would like to something equivalently quirky I would absolutely support it. Not because it is the easiest path, but because when you are driven to do something creative, you can overcome the difficulties along the way. I've always been very stubborn about wanting to do things my way rather than following the crowds, and I think Loo Tours has given me the license to embrace the eccentric that I am, which has done so much both for my personal and professional growth. I literally would not be the person I am today without it!