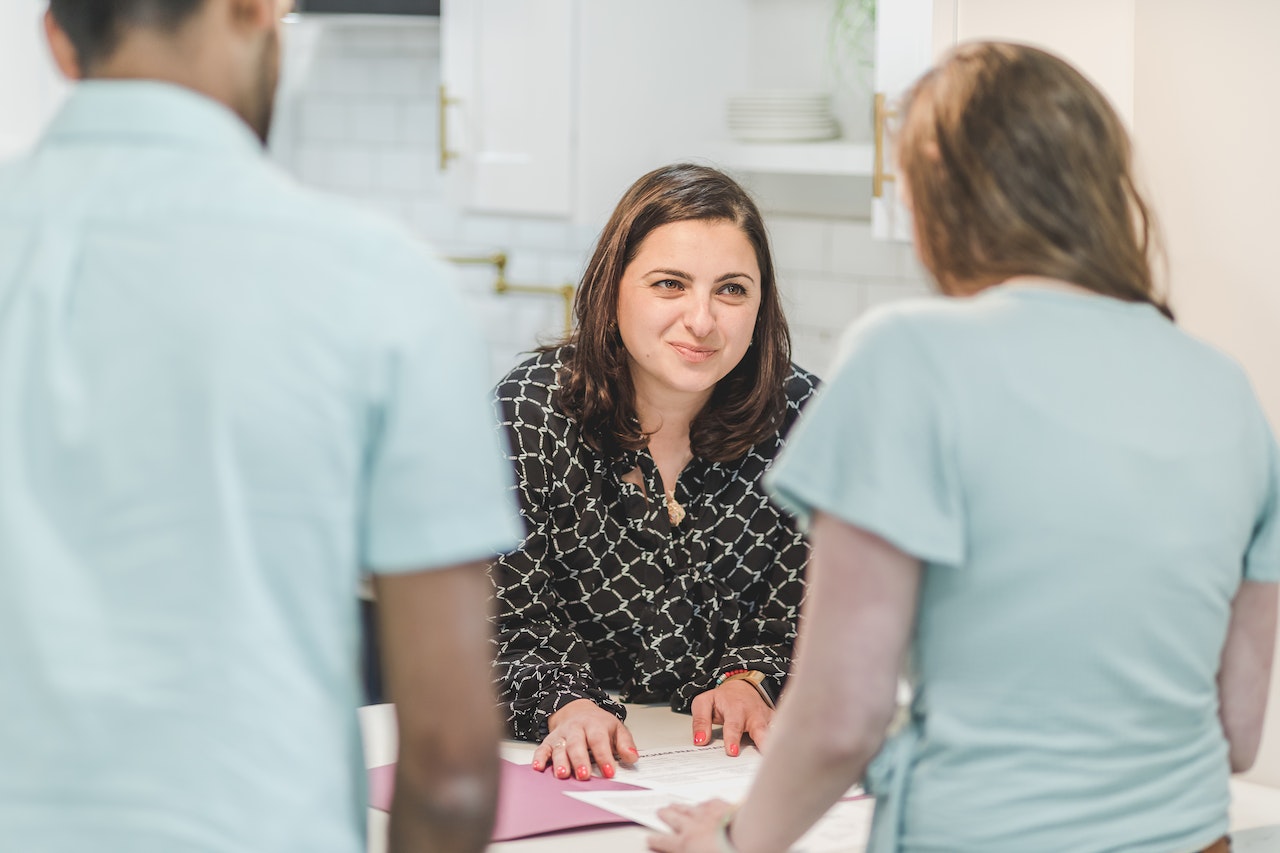 Storytelling goes far beyond simply relaying facts and stories. If used correctly, it's a highly effective tool to attract your dream customers.
Have you ever thought of how to start your own publishing company and discover how to make six figures from your publishing company in your first year?
In this article, famous publisher, Adriana Monique Alvarez and I sat down to discuss these 3 key topics:
The Power of Story-Telling To Attract Your Dream Clients

The Difference Between Vanity Features And Books That Creates Clients and Cash

Her Journey With Wall Street Journal Best Sellers
If you have ever thought of how to start your own publishing company and make six figures from it in your first year, then here are some golden nuggets that are relevant for you:
1) Failures Don't Define You
When things don't go your way, remind yourself that this doesn't define you. If you allow external things to define you, then you are going to be in trouble. Not just that, like what Adriana has mentioned on the show, her husband will always tell her this: "You're still the best". Besides that, Adriana shared that you have to reflect and ask yourself these questions: "Who am I at the core?", "What am I here to do?" & "What is my greater mission and purpose in this life?". This will then help you move one step forward in life. Remember: Don't feel sorry for yourself, wallow in it and blame other people. Take baby steps and find your way out!
2) People Will Always Be Your Greatest Resources
"You can have information, knowledge, and tools and all of this serves a purpose. But at the end of the day, the people that I choose to surround myself with, that is my greatest source of wealth, wisdom, and support. Because whether it's a low time or high time, it's the people who are there with me that make all the difference. So, I value relationships". She also shared that no matter what, no transactions will occur outside of a relationship. That's why you should learn how to cultivate and develop a relationship rather than just being money motivated.
3) Scan The Room For The Brightest Person
"Who is the brightest light? Who is the most radiant person? Who is the most confident? Who is the most "clear"? Who is the most powerful? Who has the biggest vision? Who's the biggest thinker here? Who has the heart of gold? I spot them and then I initiate". She shared that if you really value relationships, take the first step and be genuinely interested in them.
4) Follow Your Heart
"You have a very good grasp of who you are, what you desire, and what matters in this world. It's going to be difficult for adults and people who are further along in the journey than you are. For them to be able to acknowledge that, but if you can remain true to yourself and to your intuition, and you follow your own path, you'll be more than fine. You'll thrive and you'll do well". She then added that we should not look to the outside and what we are supposed to do. Instead, we should follow our hearts.
5) Prioritize On Things That Generate Money
Adriana shared that many times, many new entrepreneurs focused a lot on things that do not generate cash. "Look at your day. Look at the time that you are dedicating to your business if they are money-making activities. When do those money-making activities happen? What are those? Do you know the actions that directly lead to getting a client?"
6) Be Fully Present
"Well, for me, this personally takes all of me. As I said, I bring in the emotions, heart, soul, and spiritual components. I bring in all of me and also what I give myself permission to do when I'm sharing it. Whether it's through a live interview or a post, I give myself permission to be as present with it as I can".
She advises people to not treat writing like they are checking a "to-do" list. She added that when she's writing a post, she will be fully present with the post by being aware of her own emotions and response to what she is typing, creating, and communicating. Remember: Let your emotions be your guide when you are creating or writing because when you don't feel them, your audience won't feel it. Like what Adriana said: "If I'm not moved as I'm typing this out, they won't be either".
7) Don't Write Books For Vanity Features
"It comes by thinking a little further down the track. Kind of like how Simon Sinek says: 'Start with the end in mind' and that's how we get there". She mentioned that a book is worth the investment as long as you know how to plan this out and what to offer at the back end. The key is to have an offer, an upsell and then have another upsell. All this will start churning in the clients and money.
8) Invest In Writing Your Books
"This business that we are talking about is unaffected by Covid because the people that we market to are the people who always invest in themselves. They are not people who shrink back and freak out. They are people who look around and go 'this means opportunity'. And what we do when there's an opportunity is we always heavily invest in ourselves". She then said that you have to work with those people who push the gas rather than pull back.