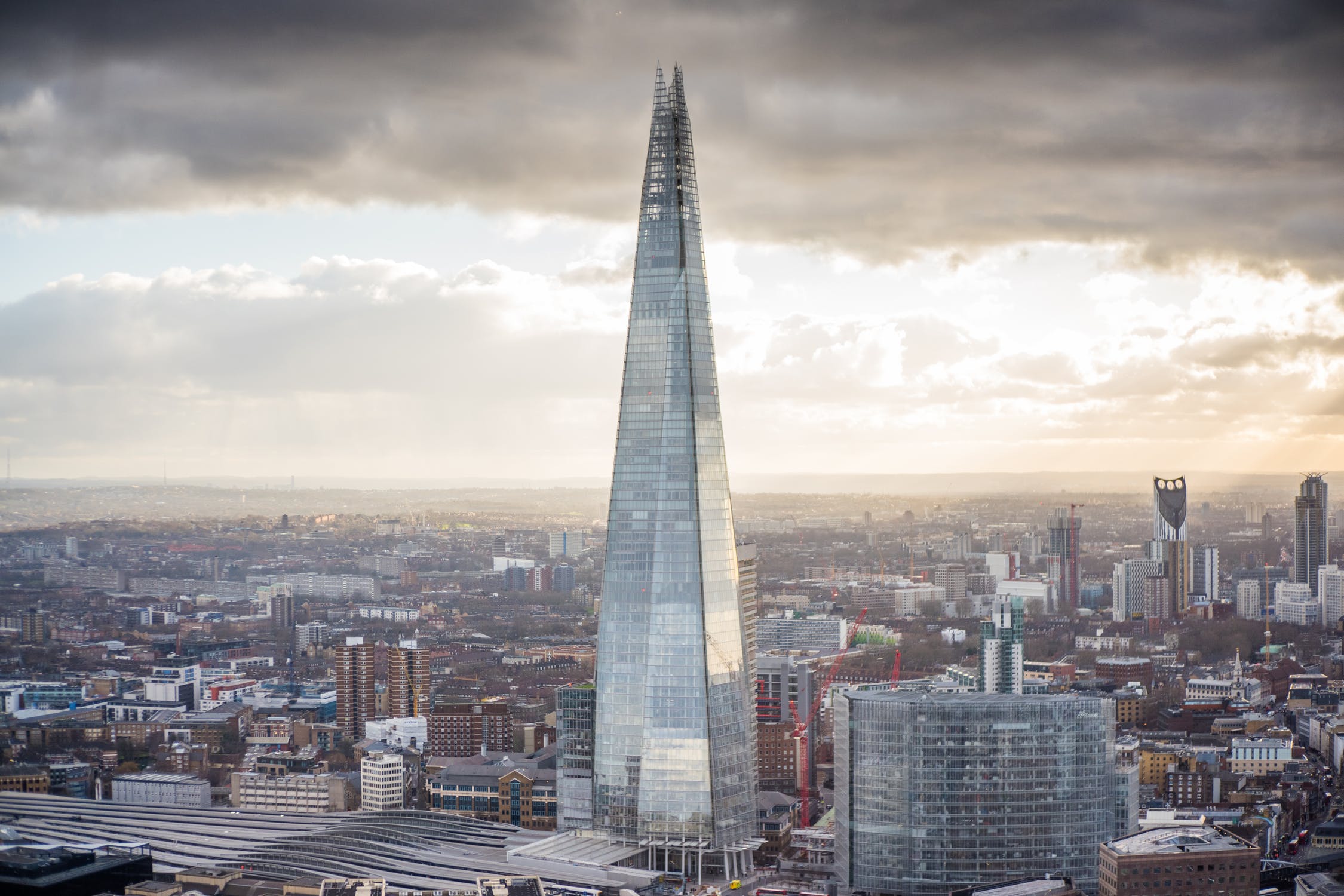 I feel like I just awoke from a deep hibernation. Not because I was sleeping. Or because I was taking some time off but because I've been such an idiot. It's kind of hard to explain.

I made a list of everything that I have on my plate right now a couple of weeks ago (because I knew I was trying to handle too much). This list looked something like this:
Esports podcast
Company podcast
Company pivot
Freelance personal branding work
New digital product
Gaming experiment
Twitch streaming
Personal brand: content, social, etc.
Community growth
A couple of weeks ago I looked at that list with the intention of taking things off my plate, but I couldn't do it. Everything was pushing me closer to my goals. Everything was essential. At least I felt that they were at the time.
I've spent the past few months trying to get really good at a specific genre of video games. Which probably sounds weird to a lot of you… but for me it was (and still is) aligned with my goals. Here is what I realized a few days ago. I have been so burnt out. From the past 4 years. Building companies. Building my current company. Growing a team. Sales. Strategy. Content. All of it. And I needed the past few months of feeling lost. I needed the past few months of feeling like I didn't know who I was anymore.
I always say "don't attach your self worth to the work that you do." And that's easy as hell to say when you're ecstatic about what you do. But when things aren't going so well it's very difficult to not attach your identity to your work. Because we are a big part of what we do. At least I am. It felt like overnight we went from having our best year to having our worst (financially). From a staff of 8 to a team of 4. From focusing on leads and revenue, to tackling racism. I've said it over and over again... this year sucks.
And this feeling of being lost has felt so foreign to me. One of our founders, Brema, moved on to focus on his fashion brand. It was a decision we all agreed with. And he is crushing it. Legit, I am so proud. I also got word that two of my former employees are working with an old client of ours (which is great and I'm happy for them). But on the flip side (and in all transparency) seeing things like that make you question yourself. What am I doing with my life? Am I doing the right thing? I thought I was more talented than this? I thought I was meant for more than this? Why am I not further along?
I was in the weight room last week… thinking about everything and then suddenly it felt like the world shifted from black and white to color. I looked at that list again and removed 75% of the items on there. It's not about doing everything that is going to get you closer to your goals… it's about doing a select few things that you can maximize that are going to get you to your goals faster.
I realized that I was so worried about what people would think of me if I quit doing something that I said I was going to do (even though most people won't even notice). I realized that I questioned my worth, when faced with someone else's success, because I wasn't happy with the work that I was doing in the moment.
And I share all of this 1). Because you're subscribed :P and 2). Because I know a lot of us are feeling lost right now. Uncertain. Unhappy. Insecure. *fill in the blank.* And I think that those feelings are actually the best thing that we can feel right now. Because they will guide us to the answers that we are all searching for. They will guide us to change and to the future. I watched the "Becoming" documentary on Netflix a few days ago (finally) and someone asked Michelle Obama a question along the lines of, "how do you plan on getting back on track with your life now that you're out of the White House."
She said something along the lines of, "it's not about getting back on track. It's about finding my new track." That is how I feel. That is (based on my conversations) how a lot of us are feeling right now.
I know this has been a bit of a long intro. But I felt it was essential for me to get that out; and I also know that a reason why I have felt so lost is because of the state of the world right now. Recently I've felt like I have a handful of full time jobs. My company, my work in gaming/esports, my freelance work, and being a black man in the United States of America. It's not business as usual. Because the past few weeks for me have not been "business as usual."
But I want to use this edition of the newsletter to dig into the next chapter of my life. Hopefully it helps some of you on your journey as well.
A Rebrand — Next Chapter

This feels like the next chapter for me — if I were to name the last chapter… chances are it would have the word "misfit" in it. I built my brand on the idea of being a misfit. I shaped my identity around being a misfit. I even named my company after this idea of being a misfit. That chapter is coming to a close for me.
Not to say that I'm done being different. But, the way we say things holds power… so I'm just completely and utterly myself moving forward. If that means I'm similar to others… fine. If that means I'm different… fine.
The Studio
Urban Misfit Ventures is Doing-Business-As Strange on Purpose Studios. It reflects the changes that we are making internally and the new focus. No more personal branding work (I still am doing freelance work in this area) as a company. Moving forward we are a production studio: videos, documentaries, films, etc. That is where our focus will be moving forward. Telling stories — the thing we were always best at.
Strange on Purpose Podcast

With the changes a big focus is also our podcast. I'm so excited for what we have planned and what we are currently working on. Next month we are releasing our Women in Sneakers series. These are stories that need to be told, from women that are shaping the ever growing industry. Make sure to subscribe to stay updated on future series release dates as well. In the meantime there are a bunch of old episodes you can listen to as well. The future will look & sound a lot different, but good episodes nonetheless.
My Signature Hat
I haven't worn my signature hat since everything started with COVID. Not once. And I've wrestled with letting it go for good. I still haven't decided if I'm going to. But I think I know now that I don't need it to stand out. I already stand out just fine.
#justQ
I was scrolling Instagram a few days ago and I saw a post with 5 likes. It was just an original quote from the account owner. I clicked on their profile and scrolled through the rest and the other posts had a similar amount of likes. The thing that caught my attention though was that there were nearly 1000 posts.
That is the energy I want to exude moving forward. To create, simply because I want to. Simply because I need to. I want to remove myself as much as possible from the dopamine hit that comes from likes & engagement.
Which is why this newsletter means so much to me. It's mine. Completely mine. I get to say what I want. How I want. If people read it — YAY! If they don't — I still got to write out what I needed to say. And that means something.
I'm not going anywhere. Promise. Just know that I am going to talk about things that are important to me. And before I forget, please go subscribe to this newsletter via my website. I want to make sure I have all of your emails just in case something happens. For everyone that signs up this week, I will give free access to the digital product I'll be releasing in some weeks.
I'm Going to be an Author (One Day)

When I was a kid it was my dream to write stories for a living. That's still a dream I have. I just thought you should know this is on the horizon for me. I actually started writing one last year (I still have it)... but I don't want to write about myself just yet. I want to explore new ideas, problems, etc. Right now I'm exploring grief. That's about all I have to share right now. But I will keep you updated as things expand.
I want this post to be a time-capsule.
Following My Passion for Esports
Outside of my writing, there is nothing [professionally] that makes me happier right now than esports. I research the industry more than any industry. I'm the type of person that jumps at things when there is an opportunity. But I'm really learning [true] patience. I'm learning that just because there is an opportunity does not mean that I need to jump at it. I'm learning that maybe a little podcast about esports is exactly where I need to be. I don't need to launch a company right now in the industry. I don't need to have a billion dollar idea. I don't need to have an idea at all. I just need to follow my creativity.
Real talk: I feel like the past 4 years have been chaos. I've been such a mess. And yet I've still managed to find quite a bit of success throughout all of that. I'm tired of the chaos. I'm tired of the mess. I've held this belief for so long that it's a part of me and a part of my creative process, but I've finally gotten to the point where I know that it doesn't have to be that way.
So I'm here. And I'm just going to continue following my curiosity in esports. Where that will take me… I don't know. And right now I don't really care.
About Me — I'm just Q 🖖🏽🖤
I was one of the first video creators to use LinkedIn. Collectively my videos, thoughts, podcasts, and writing have been viewed over 10 million times across platforms.

I spend most of my time (outside of my company) speaking, creating, learning about everything video games/esports and talking about it on my gaming podcast (Humans that Game), and petting way too many dogs.
I am the co-founder of Strange on Purpose Studios. We are a production studio based out of Milwaukee, currently developing a mini-series on Women making waves in the sneaker industry for our Strange on Purpose Podcast. Send me a message if you're interested in sponsoring.
For those that are new subscribers, welcome to the madness. I'm loving this journey that I'm taking with all of you.

And if you've read this far — how is 2020 going for you? Comment below, send me a DM, or shoot me back an email (if you're subscribed via my site). I want all the details! :)
Stay strange,
#justQ 🖖🏽🖤