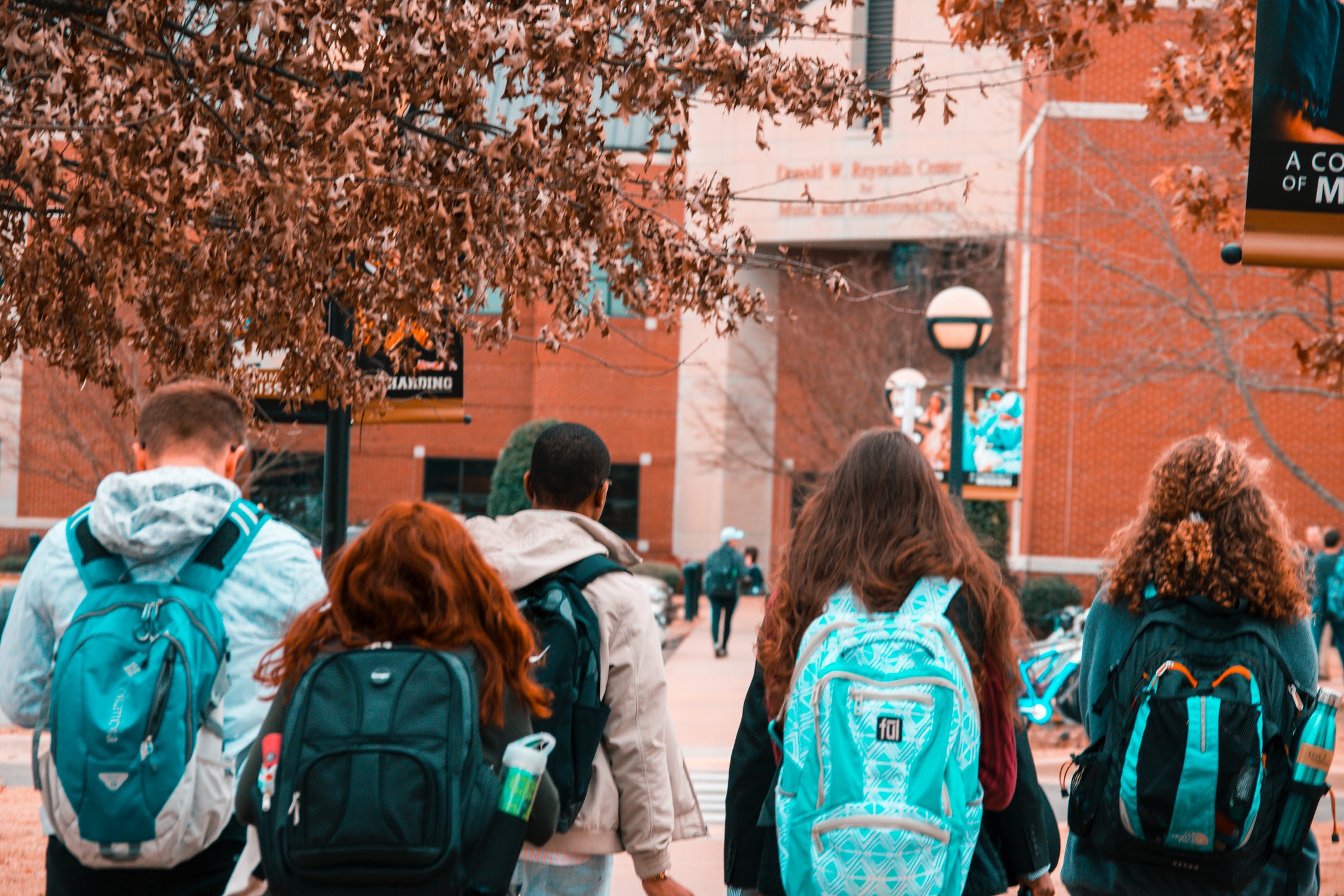 Boiling Blood
I hope you can feel my blood boiling. It is not just that I wrote a book titled Trauma Doesn't Stop at the School Door: Strategies and Solutions for Educators, PreK — College (Teachers College Press 2020) on the impact of trauma on student success (including at college) and the need for added trauma responsiveness. It is a book that Professor Epstein would view with distain.
It is that I think our job as educators is to help students (all students) grow and flourish; our goal is to help them become their best selves; it is to enable their learning and psycho-social development; it is to enable them to thrive in the community, the workplace and within their families. And, sometimes, students need our help. What's the sin in helping students achieve these worthy ends, whatever their age and stage?
Joseph Epstein's opinion piece in the WSJ (published on p. A13 (August 29–30)) reeks of privilege, and it is woefully flawed in terms of understanding who our students are in today's world. In the interest of full disclosure, I am basing my comments on his published opinion piece; I have not read his most recent book (on charm); apparently, the book undergirds his opinion piece.
The Anti-Coddlers
In the WSJ opinion piece, Professor Emeritus Epstein rails against the effort to make classrooms safe, welcoming and supportive. He laments professors who won awards at Northwestern (his former academic home) in teaching based on displaying these characteristics. In essence, he is suggesting we are coddling our students in an effort to build their self-esteem.
Unless he is joking (which does not appear to be true), he lauds the pedagogical style of his mentors: instilling fear and shame in the classroom. What better way to show students who is boss and the power of the educator? What better way to build strong minds?
Now Professor Epstein admits that he was not this "tough guy" when he taught at Northwestern but he never saw any need to make students feel safe or to enhance their self-esteem. And as if asserting a profundity, he states and I quote because I need to deconstruct this sentence: "I never felt the need to assure students that in me they had a friend."
Students as Friends
Now, it is hard to know where to begin in slamming Prof. Epstein's positions. Let's start with the last sentence of the just completed paragraph. Those who support student success are NOT suggesting that students are their friends. Goodness. Why does Professor Epstein assume that exhibiting support and creating a supportive environment means faculty who teach in this manner want students to be their friends?
Being supportive is NOT the same as friendship (as in what one has with one's peers and spouse/partner.) Think about parenting for a moment. Do parents who help their children develop roots so they have wings consider themselves their young children's friends? Is a five year old the friend of his/her mother? Give me a break. This is a false equation.
And, make no mistake about this: there are faculty who don't get the boundaries. There are faculty who have slept with students and who have entered into relationships with them, most of which ended badly. Not all the boundary crossing professors are the kindly ones. Some professors who were "tough" used other means to lure students into their confidences. Most adult professors do not want students to be their friends; hopefully, the professors have their own friends.
Fear and Shame as a Pedagogy
Now, let's turn to pedagogy grounded in fear and shame. Gee, does Professor Epstein really think that works for most students in college? Perhaps it worked better at elite institutions like Northwestern (way back when). But, there are many students who aren't attending elite colleges and who are struggling to find their pathway forward. They don't have parental support (no helicopter parents for many students; for some, there are no parents); they don't have legacies on which to rely for admissions or employment; they do not hail from traditions of collegiate excellence and prep schools that whipped them into shape.
To be sure, many Northwestern students are not from elite backgrounds either in today's world; maybe Professor Epstein taught in decades where the majority of students were rich white young men and women whose parents paid the freight of college. Was Northwestern considered elite back then?
Professor Epstein in NOT the first person to say that student support is coddling and evidence of our failure to develop responsibility in the current generation. Many adopt the following adage rooted in individualism: "just pull yourself up by your bootstraps." Add to that the idea that struggling is a really good way to learn and grow. So, the sentiment goes, let's let student struggle.
Now the phrase, pulling oneself up by one's bootstraps, is an impossibility (and the original meaning of the term was to evidence an absurdity). We so value autonomy that we think that the struggle to succeed is the sine qua non of success. I did it on my own. I am self-made. I didn't need your or anyone else's help. And, don't help me get self-esteem; I need to earn it.
Unless Professor Epstein has been living in a Covid bubble for decades, he fails to recognize that many students in college struggle. Success is hard fought — even with help. For real. Student mental health is a real issue on virtually all campuses — elite and non-elite. And, the struggles students experience are in classes, in interpersonal relationships, in belief in self. And, even with supportive faculty and staff, finding one's balance in today's world is not easy. Even with faculty support, building self-esteem is a tough process. Even with faculty support, finding one's academic success is a challenge. Struggle is not eliminated with the presence of supportive faculty. We should know that learning and mistake making involves risk — and folks struggle.
Think about it this way. Suppose you wanted to jump out of an airplane with a parachute. Suppose the instructor was very supportive and encouraging. And, suppose the instructor assured the jumper that he/she could do this; it is a challenge but a doable one. Would that eliminate one's struggle to jump? Would the instructor's comments eliminate all the mental machinations?
Fear and Shame
Fear and shame don't need to be instituted in a classroom. Why? Many students have experienced both in their lives. Many students have been in schools and communities where danger lurks. Many of them have high ACEs due to family dysfunction (yes, that occurs in wealthy families too). Many have experienced trauma for real — abuse, addictions in themselves or a family member, a natural disaster, death or illness of a parent or loved one, sexual or racial or ethnic harassment. Many have been shamed — wrongly.
The Trauma Data
Perhaps Professor Epstein is unaware of the data. Seventy percent of adults have experienced trauma and is there any logical reason why we would not work to ameliorate their trauma symptomology, given that it affects their physical and mental health? Perhaps Professor Epstein isn't aware of the new positive childhood and adult experience scores, based on studies of positive experiences that can offset adverse childhood experiences based on early data results. And, one of the strongest and most powerful positive experiences is an adult who genuinely cares about a student and his or her success. Are educators who instill fear or shame those educators? That's a rhetorical question.
Academic Rigor
I want to make a critical distinction here in terms of pedagogy. Professors who care and who create safe environments and encourage development of student self esteem CAN enable challenging academic learning. Rigor and intellectual curiosity and academic expansion do not require fear and shame. A professor can be challenging and rigorous while being supportive and encouraging. Shame and fear do NOT equal intellectual rigor. Let me repeat: shame and fear do not equal intellectual rigor.
Classroom as Therapy Session
Professor Epstein's whole argument is encapsulated in the title of his opinion piece: the classroom has become a therapy session. Why? He answers that creating a safe and supportive learning environment should be left to therapists not educators. You must be kidding me. This argument is so flawed it is hard to slap it down hard enough.
Educators are NOT (for the most part) psychiatrists or psychologists with clinical practices. Since when is being supportive and creating safety and self-esteem only in the purview of therapists? Educators can and should exhibit these goals and should also know enough to know when a student needs professional help. Most professors don't play therapist. Goodness.
Now, Professor Epstein must have not been in therapy or perhaps he had a poor therapist. It is hard work. Yes, it is supportive and safe and builds self esteem but it is not a vacation. The mind has to work hard to figure out our feelings, thoughts and behaviors. Therapy sessions are not walks in a park or non-threatening, even with the most sensitive therapist.
Conclusion
The last paragraph of Professor Epstein's piece did me in. The final nail. Send your kids back to school if you want to have them build self esteem; otherwise, keep them home during Covid. Hard to believe this is in print. Hard to believe someone actually believes this but in the inverse: he is suggesting students stay home at the direction of their parents because school is too therapeutic. And, hard to recognize how a tenured professor does not know that home for far too many students is downright dangerous. Maybe Professor Epstein is so wrapped in his elite world, he has not recognized who our students actually are these days and how hard life is for many people. That's one big omission in his thinking.
And, as one former college president who cared about faculty pedagogy, instilling fear and shame would not be my idea of excellence in academic. Nor would professors who see students as their peers. It irks me that the WSJ prints opinions like this and gives them credence. Yipes. All I can say is yipes.