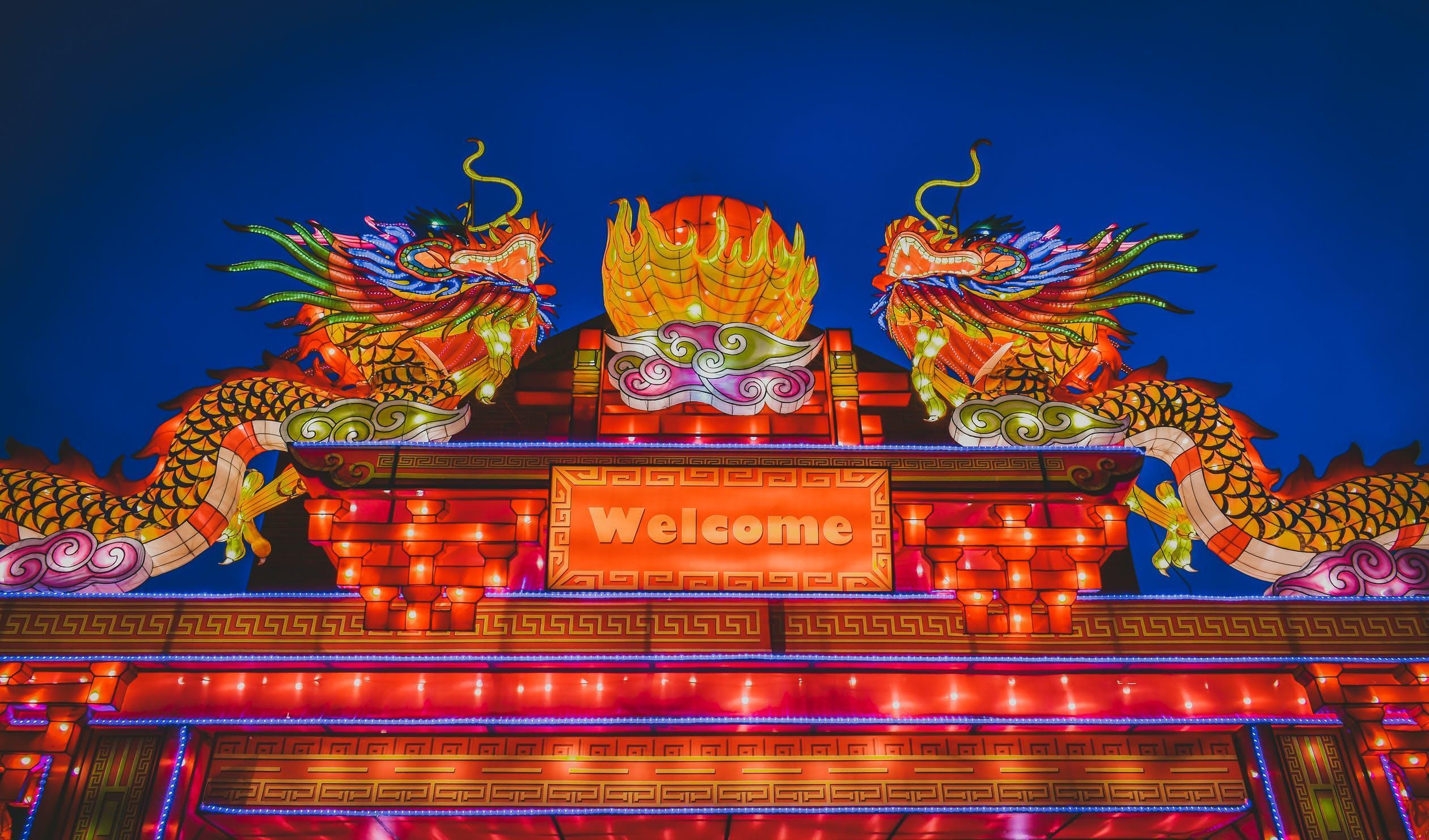 England has always had a connection to dragons; it goes back centuries. This year, the John Lewis advert related to the holidays features an endearing young, green dragon named Edgar; he's captured the hearts of many. The store has even created a stuffed version of Edgar that seems sold-out online.
What's the appeal? Why all the attention to Edgar? As a children's book author, I have some thoughts on this matter, recognizing of course that I am not British so I may miss some cultural signals.
The advert and Edgar are wonderful in part because they cause laughter and in a world filled with calamity of one sort or another, it is good to smile and feel a sense of enjoyment. And, many children do bad things like Edgar, even though they don't mean any harm. Children drop fine china; they break crystal glassware; they blow out candles and wax sprays all over; they eat cookie mix; they fall down and knock over tables or lamps. They unwrap presents that don't belong to them. You get the idea.
Here's the point: despite making mistakes with his fiery breath, Edgar is appealing. You just want to give him a hug and tell him everything will be OK. He's ashamed and he can't behave well and he self-ostracizes. But, the young girl will not give up on him. She is clearly committed to saving Edgar.
How many of us do not want people to give up on us – whether we are children or adults? Yes, we make mistakes and feel bad but we aren't bad. We are actually well-intentioned or accidentally do things that cause small calamities. In short, we are all a bit like Edgar and we want to be welcomed into the fold, especially at holiday time.
And then there is the power of imagination, something that sometimes gets dulled in our day-to-day grown up lives. Edgar awakens that imagination in both adults and children. He lightens our day and enlivens our spirit. As Rachel Carson wrote, we need to keep our childhood sense of wonder.
It is in the context of the Edgar craze that I want to share with you some of my own dragon stories. I think you'll find them appealing. They are "Edgar-like" for sure.
I have written a children's book series titled Lady Lucy's Quest and within the series, a dragon named Dillon is featured. In one story, Dillon (green like Edgar) is feared throughout the kingdom because he could burn the parched land and ruin crops. But, with the help of a heroine named Lady Lucy, he turns from being a fire-breathing dragon into a water-spouting dragon and saves the make-believe County of Heraldshire. He's like Edgar except that Dillon turns from green to blue, like the color of the water he learns to spurt. The book is divided into chapters so children feel like real readers and is titled Lady Lucy's Dragon Quest.
Illustration by Dianne Sunda


Then in a later sequel, Dillon travels from England to Vermont to save a haunted Mansion. In this story, he and his friend Tapestry the Unicorn (she's charming and multi-colored and covered with sparkles) overcome obstacles and their own fears and as always, Dillon lands in a bit of trouble given his size. But, working with others, they save the Mansion. Dillon, Tapestry and Lady Lucy become a true team; they solve problems and enable success. The book is titled Lady Lucy's Ghost Quest. The illustrations, like the advert, are amazing and appealing; Dillon, just like Edgar, is huggable.
Then, looking into the future, there is the latest book in the series Lady Lucy's Dinosaur Quest. It is set in England, where Lady Lucy, Dillon and Tapestry set out to find a dinosaur and despite a myriad of problems of varying sorts (including Dillon's size), they achieve a remarkable outcome. I won't spoil the ending but as you know, England is the home to many dinosaur skeletons. The book will be released in England in April 2020! And, in this sequel, Dillon's appeal increases; his huggability quotient rises!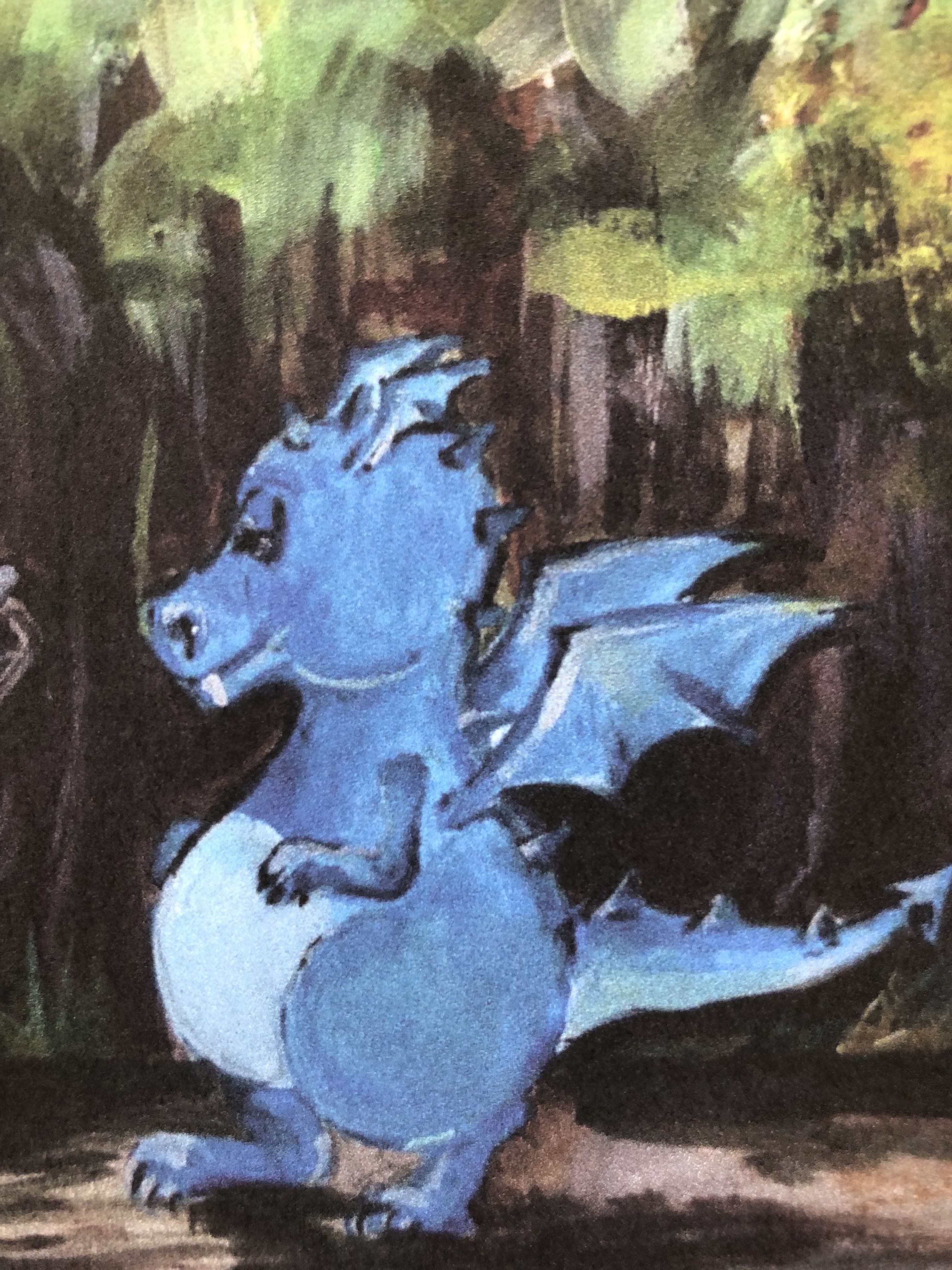 Illustration by Dianne Sunda


All my books are available on Amazon and I hope they will enliven and enrich your holidays. Bring Dillon home; he will remind you of Edgar (who is out of stock anyhow). And, come April, when I am in England, I look forward to sharing Dillon with you. Perhaps Dillon might meet up with Edgar then; you never know what the future holds.
Finally, on behalf of Dillon, I wish you a Happy Holidays from across the pond. Blue dinosaurs can become a craze too!