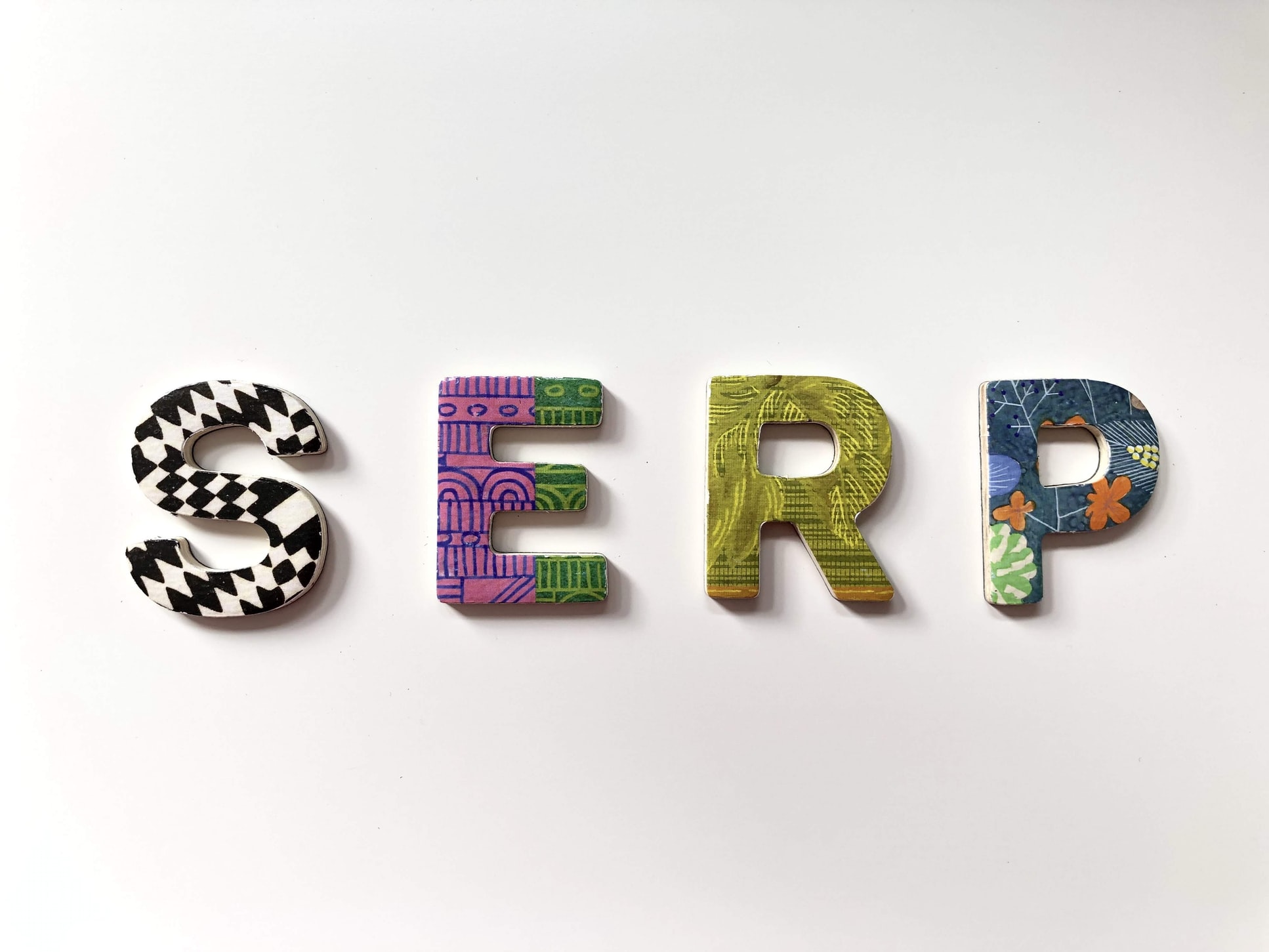 The internet is filled with numerous marketing acronyms. Terms like BR (bounce rates), PPC (pay per click), and SMM (social media marketing) are constantly bandied about as businesses great and small attempt to craft the most effective strategies possible to reach their customers in the online marketplace.
One term that comes up often is SERP, which stands for "search engine result page." While the basic definition of a SERP is fairly straightforward, factoring SERPs into your marketing strategies can take a little bit more work.
What is a SERP?
It's always important to start with the basics. Search engine result pages, or SERPs, are the pages that are displayed by search engines like Google, Yahoo, or Bing after you put in your search term.
They typically display a cascading number of links, images, and videos, each of which serves as an online portal to another location on the Internet such as a website or social media platform.
Most of these links are "organic" search results, meaning the search engine is attempting to provide what it believes are the most relevant solutions to your query. However, there are often a handful of paid ads (which are typically marked by words like "paid" or "sponsored") that are often put above the organic search results as well.
Why Are SERPs Important?
Everyone is used to using search engines at this point, but the question that still needs to be asked is why SERPs are important when it comes to online marketing.
This is especially important for small businesses to ask. After all, larger companies often dominate search pages. In addition, you can't directly influence organic SERP results (and you typically need a significant budget to create impactful PPC ads). For a small business owner, this can make ranking higher on SERPs feel like an impossible issue to address.
However, this challenge doesn't change the fact that SERPs have come to be very important in the modern business world. As of early 2019, online shopping officially surpassed all in-store general merchandise sales. In other words, everything from clothing shopping to ordering groceries, hiring a taxi, and nearly everything else can find success online. If you want to sell products or services, you need to have an online presence whenever possible.
Even if you set up a website, though, you still need to find the customers themselves. While some of that can take place through carefully curated email lists, direct traffic to your website, and social media profiles, the overwhelming source of traffic for many retailers is via search engines. This is precisely why you want to rank as high as you can on those search engine result pages.
How to Increase Your SERP Rankings
While you can't directly mess with a SERP in order to change where you fall in the rankings, it's possible to boost your spot in the list (and hopefully get onto that all-important first page of results) by utilizing search engine optimization (SEO).
SEO is a collection of tactics that are utilized by online marketers to help search engines find and better understand their content. This, in turn, allows the search engines to display said content in relevant search results, helping to increase traffic to your website, social channels, and other online marketing collateral in the process.
Here are a few suggestions for simple yet effective ways to integrate SEO into your online content in ways that will boost your SERP rankings:
Use Links
Whenever you create content for your website, look for ways to include quality hyperlinks. There's no need to flood an article with dozens of links, but a handful sprinkled in can make a big difference.
Look for internal links (links to other parts of your website) as well as authoritative external links (such as links to sites with .edu or .gov domains). If you are just starting out with SEO and you do not know how to use hyperlinks in your SEO strategy, then you can ask the Moz SEO community for help says Ross Kernez.
Include Keywords
As you write content, try to include keywords thoughtfully. Again, don't oversaturate an article on beekeeping with the word "bees" several hundred times. Instead, identify other keywords that go along with the subject such as "beehive" or "honeybee" and then work them into your text as well.
You can conduct keyword research by using one of the numerous free keyword search tools available or even using the "searches related to" section at the bottom of Google's SERPs.
Create Authoritative Content
As you develop an SEO strategy, it's important to always prioritize the reader first and SEO second. With this in mind, you should always aim to create authoritative content that establishes you as a thought leader in your field.
Look for ways to provide a valuable and unique point of view to your readers. This can encourage them to read longer, which can impact SERP-related things like dwell time (that is, how long they stay on your site).
Generate Engagement
Finally, strive to create custom content for your brand that aims to engage with existing consumers and build connections with them.
Encourage customers to do things like click through to your site from search engines and social media, comment on your blog posts, and leave feedback. This can naturally increase your site's authority, dwell time, and, by extension, organic traffic from SERPs.
Using SERPs to Succeed
At first glance, SERPs feel out of the hands of a marketing team, especially when you're talking about the limited capacity and resources of small- and medium-sized (SMB) businesses. However, even SMBs can fight for those SERP rankings by making efforts to optimize their online content for search engines.
This, in turn, can lead to increased online traffic and can ultimately generate revenue and help your small business get a piece of the online market action.