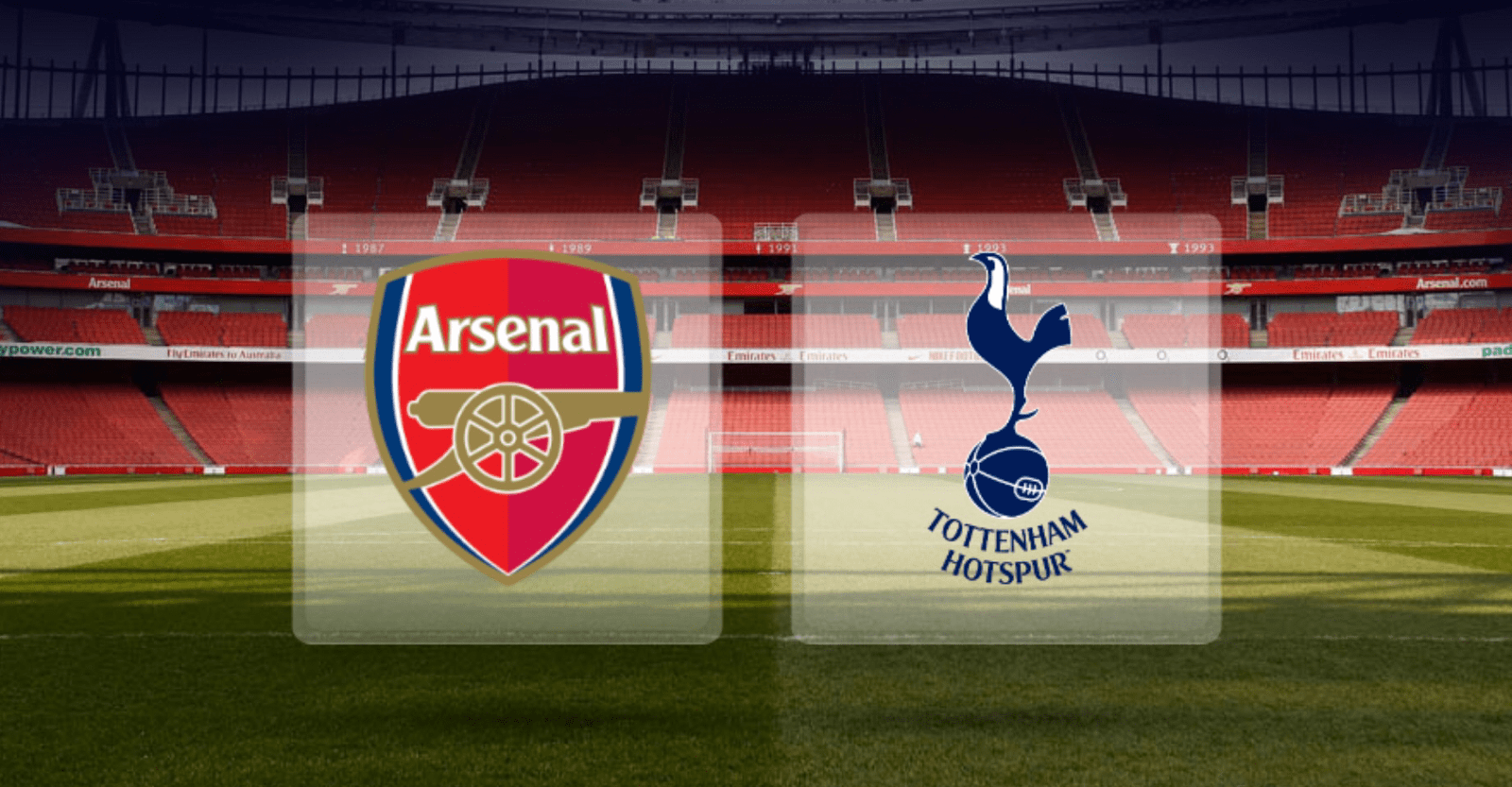 What do all these Hollywood celebrities have in common? Actor Eddie Marsan (Ray Donovan series, Sherlock Holmes movie franchise, V for Vendetta, The Illusionist). Actress Marina Sirtis (Star Trek: The Next Generation). Charlie Bewley (American Renegades, The Twilight Saga, TV's Colony, and The Vampire Diaries). James Cannon, husband of actress Joanne Froggatt (Downtown Abbey, and miniseries Dark Angel). Razaaq Adoti (Black Hawk Down, Resident Evil, and TV's NCIS).
They're all wildly fanatic Tottenham Hotspur supporters, and they've all visited the heart of Spurs soccer/football support in Los Angeles — LA Spurs home pub, The Greyhound Bar & Grill in Highland Park. In fact, LA Spurs even once sent an open invitation out to superstar songbird Adele, who's also a diehard, born-in-the-hood Spurs fan, and who has a place in LA. Dear Adele, the invitation is still open if you're in town!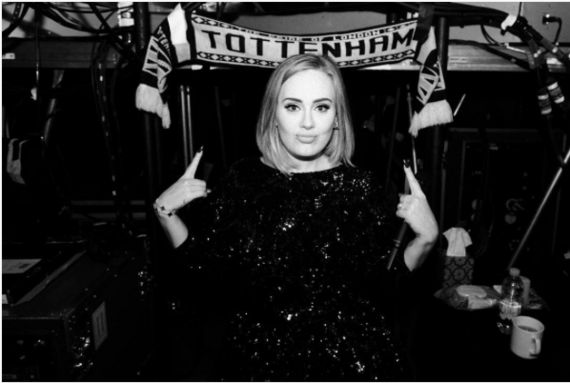 Instagram photo by @adele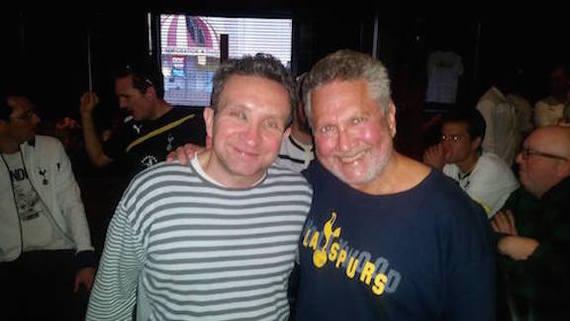 Brilliant actor Eddie Marsan with "entertainment guru" Ashley Jude Collie at Greyhound in LA


Many of these celebrities have slipped into the Greyhound during the Premier League season, often for the North London Derby match between Spurs and rivals Arsenal. It's one of the fiercest local rivalries in worldwide sports, with the two clubs being separated by five miles. It compares to other big city rivalries like Inter/Milan, Rangers/Celtic, Liverpool/Everton, United/City. In America, it's like baseball's Yankees matching up against the Red Sox.
To be fair, merely fierce doesn't really come close to describing these internecine rivalries, now does it!
With 66 official supporters clubs in North America, Tottenham have the largest number of any Premier League team, and LA Spurs is one of the largest Lilywhite supporters clubs over here. And, on December 2, LA Spurs and the Greyhound host the first NLD of the 2018-19 season live on NBC/SN network, from Arsenal's Emirates Stadium.
LA Spurs regular eclectic bunch includes scriptwriters, actors, businesswomen, entrepreneurs, a doctor, teachers, human resource specialists, an Emmy winner, and LA Spurs founders, Rolfe Jones and "choral-meister" Graeme Rudge. And, we squeeze in anywhere from 160 to 200 fans for the NLD matches.
This internationally recognized rivalry first kicked off when Arsenal moved their ground to North London. And as of February 2018, 182 contests had been played between the two teams since their first game in the old Football League in 1909. Notable NLD matches include: the games when Arsenal won the league at Tottenham's former home, White Hart Lane, in 1971 and 2004, Spurs beating Arsenal 5–0 at home in 1983; and Spurs beating Arsenal 3–1 at the semi-final of the 1990–91 FA Cup which they went on to win, and the same season Arsenal won the league.
Out here on the USA's West coast, Premier League soccer fans have to regularly arise before dawn to catch 4–4.30 am televised weekend games on NBC/SN. For example, from Danny Coyle's in San Francisco to San Diego's The Harp, Portland Spurs at Toffee Club. and LA's Greyhound, thousands of Tottenham supporters gather weekly to sing their battle hymns. Bellowing songs like "O when the Spurs go marching in…" and chanting mischievous ditties like "When I was just a little boy, my mother gave me a little toy, an Arsenal fan on a string..." And, then there's a slew of Arsenal chants including, "It's happened again, Tottenham Hotspur, it's happened again..."
All done in good humor, of course. Well, sort of!
During coach Arsene Wenger's vaunted and long Premier League tenure, Arsenal mostly dominated and finished above Spurs. But, with Tottenham slated to move into their awesome, state-of-the-art new stadium in 2019, are the tables beginning to turn? Under Spurs coach Mauricio Pochettino's reign, the club was the premiership's runners-up in 2016-17 when Tottenham also finished above Arsenal for the first time since 1994/95. Spurs racked up more points than the Gunners,again, in 2017-18.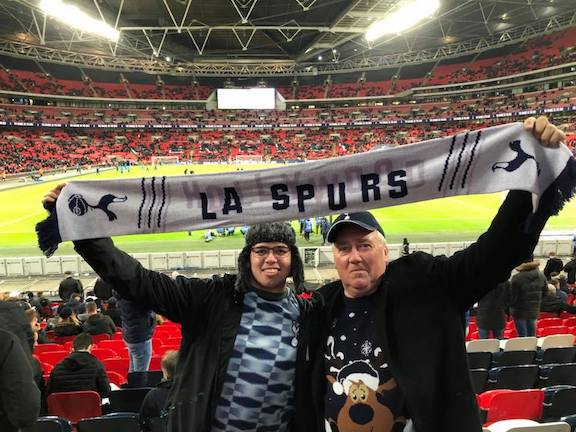 LA Spurs at Wembley


Money Buys Success or Does it ?
Good question.
With only the sixth highest wage bill and sixth highest total revenue, Spurs continue to punch above their weight, finishing in the top 3 (3rd-2nd-3rd) in the last three seasons. Which goes against the business model that the higher the wage bill, the more success you will achieve. The 5 Premier League teams who consistently spend the most in wages (Man United, City, Chelsea, Liverpool and Arsenal), nearly always finish in the top 6 places.
In a U.S. example, in Major League Baseball's recent World Series final, Boston, with the highest wage bill, beat Los Angeles with the third highest bill.
Yet, Spurs are succeeding with an average wage bill per player that is closer to mid-table teams like Everton and West Ham.
Something in Tottenham's Water ?
Former player and now pundit Danny Murphy said Tottenham's recent and resounding victory over unbeaten Chelsea proves
"you don't have to spend money to win" and that despite not buying a single player in the summer transfer window, "Pochettino and the club were right not to just buy players for the sake of it." He added, "People think buying more players is the answer to everything. It's not. Improving the players you already have and working with them is important too. Think about the work that's gone into improving Moussa Sissoko. He is having his best spell in a Spurs shirt..."
Of Tottenham's defeat of Chelsea, The Independent's Jonathan Liew whimsically noted, "Nothing encapsulated Tottenham's dizzying supremacy quite like the sight of Sissoko running the midfield like a one-man anarcho-syndicalist cell."
So, if it's not in the water, then what is it?
All You Need is Love ?
Liew insightfully suggested that Sissoko's career resurrection "could not have occurred without Pochettino's relentless reinforcement, his exhaustive search for solutions, his zealous cultivation of an environment in which even the fringe players, the misfits, the out-of-form and the out-on-loan, can feel the love and ultimately flourish."
Love is all you need?
Wow, who would've thought that positive reinforcement and creating a winning environment could be as important as money in earning success. For all other football clubs who don't have the monies that the top teams do, if you're brave, clever and resourceful there may be hope.
Indeed, Shakespeare wrote in Julius Caesar that fortune favors the brave: "There is a tide in the affairs of men, Which taken at the flood, leads on to fortune. Omitted, all the voyage of their life is bound in shallows and in miseries. On such a full sea are we now afloat. And we must take the current when it serves, or lose our ventures."
On such a full sea are Tottenham now afloat. Now, bring on that glorious North London Derby — may the better team win!
Check out THFC, and for a chuckle, ArsenalFanTV.