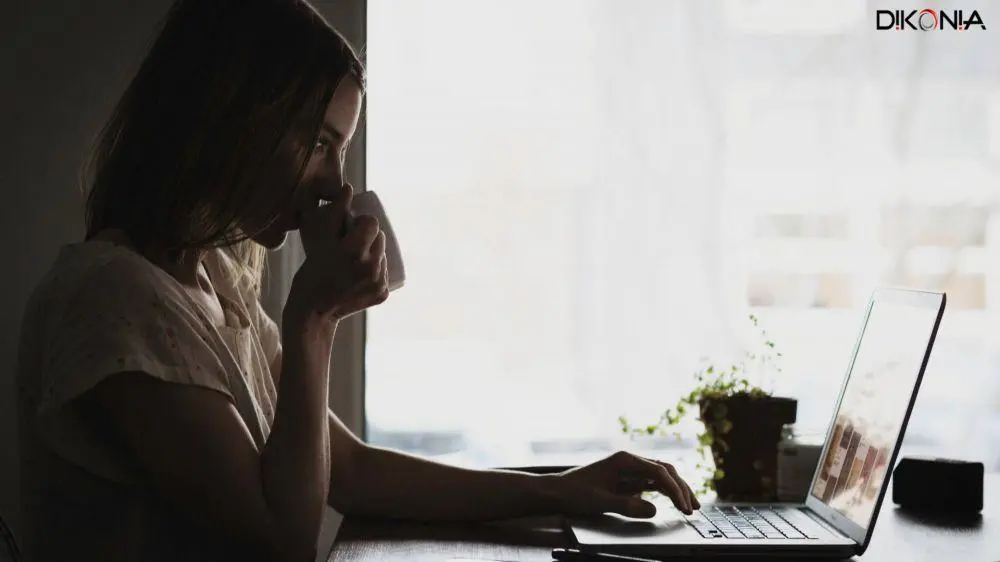 2017 commemorates 5 years since I began my company, Dikonia and more than 15 since I have been working in IT industry. As the year segues into another, it took me back to the days when my journey began. Nearly everything has changed since then, becoming the building blocks of the personality I hold today.
For that matter, in fact, I am equally proud of the failures and successes throughout. They aren't the milestone to coast by and give up, but a measure to tell you what doesn't work.
So, the question is what have I learned?
A lot.
Both within the IT industry and outside it, there are certain lessons which in their own language describe the path ahead.
Here are my 15 lessons I have collectively learned from my journey of 15 years:
1. Sharing Credits
Team members who walk an extra mile for the purpose of project success should never go unrecognized.
From staying in touch with every employee to working in coordination furthermore to celebrating every festival with them I make sure that nothing that they goes unrecognized or underappreciated.
2. It's Always too Early
I have heard people saying, "It's been 3 years, I am still unable to make the best of my team." I have always felt that there's some space for improvement, for advancement.
Whilst developing business process automation software for a well-established firm, which enhanced their productivity by 70% instantly, this lesson, came to me.
3. Believing in Everyone's True Potential
You never know what comes next; hence, it becomes cardinal to let ideas freely flow in your workplace.
This not only helps me to keep up work's creativity but also helps my employees explore their true potency.
4. Opening Opportunities for Fresh Talent
Almost every company wants to hire experienced people, but if no one will hire freshers, how will they get experience?
The talent pool at Dikonia is a mix of fresh brains and experienced heads.
We give opportunities to college going people also at Dikonia and it really work for them and us too.
5. Maintaining a Balance Between Personal and Professional Life
This is something I learnt from Anuja, my most favorite boss and I worked with her for 9 years. She taught me the art of switching off on the weekends.
Now I switch off so bad that I have a hard time remembering projects on Monday ;-). Just kidding..:-)
Leaving the work stick to the workplace allows me the time to rejuvenate my thought process, and always carry a fresh vision.
6. Having Equality in the Workplace
It is mandatory to never allow any senior to browbeat a junior.
This learning comes from my first job. My project manager was really rude and a bully and that taught me the value of having a good boss.
7. Keeping Emotions off the Table
Don't be too emotionally attached to your team. Keeping emotions aside gives you the strength to maintain productivity and professionalism at work.
This is one lesson I have learned the hard way.
8. Keeping it Clear
Never lie to your clients OR your team. If you cannot meet a deadline, let the client know the real reason, and your clients will appreciate you, way more.
9. Don't Chase Money or Projects
Excellent services are magnetizing in their own way. I prefer to keep my project success rate high and this factor has never failed in rendering more business.
10. Do Whatever you do Best and Outsource the Rest
I very strongly believe in this. You should try and build small outsourcing teams, and give regular work to them. This helps you build solid relationships with your outsourced team and your service levels improve.
Since the very beginning of establishing Dikonia, I have set teams that work on different projects.
11. Constant Learning is the Key
Make sure you learn something new all the times, a new tool, a new way of doing things, a new process. I recently started to use this tool called Vidyard to create walkthrough presentations for my clients, and it's working beautifully for me.
12. Hiring the Right People
Hire people who are smarter than you, in their own fields. Hiring intelligent people is one of the most effective ways of building a strong foundation and a growing business.
13. Giving Employees a Reason to Stay
Make sure you give reasons to your people to stay with you for a long time. Be it the fact that salaries are ALWAYS on time, no problem with leaves, healthy working environment, and above all, challenging work. I am most proud to say that attrition rates have never been a problem at Dikonia, in spite of the IT Industry being so volatile in this respect.
14. Don't Avoid Working on Smaller Budgets
Always help clients who want to start with a smaller budget. Help them grow and they'll never take their business elsewhere. And you will get your profits in the long run. Be patient.
15. Having an Open Door Policy
This inculcates a very healthy work environment. You should be available for your team whenever they need you. And more importantly, ALWAYS lead by example, and show your team that they can rely on you at crucial times. Be a good leader, and take responsibility for your team's failures also.