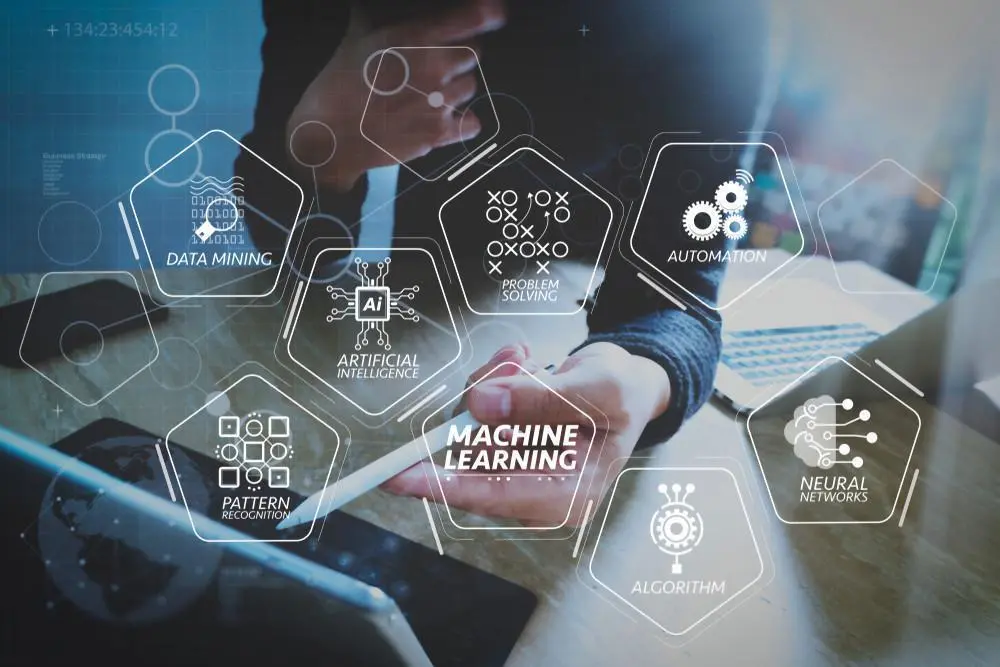 Applications and uses of machine learning (ML) span across numerous industries. Companies are trying to leverage the technology continually. However, ML being a dynamic technology consists of applications we didn't know about.
Machine learning (ML) is a branch of artificial intelligence. ML's ability to learn and adapt its user's behavior is one of the primary striking features. ML algorithms are not always predefined. By the word predefined, we mean that apart from algorithms provided, ML tools can do much more over time by learning from its users. As a report states, the market share of ML will grow to nearly 8.81 billion US dollars in 2022. This statistic is motivating for organizations to try and explore the different uses of ML.
Uses of Machine Learning
Uses of ML span from applications in autonomous vehicles to personal digital assistants. Apart from this, ML algorithms exist in the maps that we use while traveling to know the estimated time of arrival at a destination. Machin learning algorithms help surveillance cameras with the scanning of faces in a crowd. Three out-of-the-box ML applications include: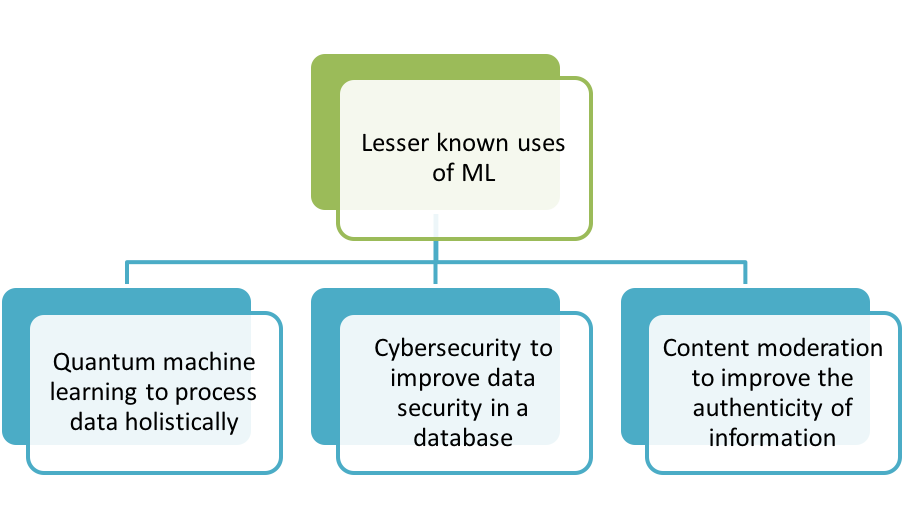 1. Quantum Machine Learning
Quantum ML is one of the several unknown uses of ML. Quantum ML is the combination of using quantum physics with ML. As quantum physics work on the minute details, combining it with ML algorithms can help improve the performance of ML algorithms.
2. Cybersecurity
According to Cybersecurity Ventures, the world will lose about $6 trillion annually to cybercrime in 2021. Such findings have led CTOs and CIOs to find for ways to secure their networks from cyberattacks. ML in cybersecurity implements algorithms to improve the quality of securing information stored in a business database.
3. Content Moderation
We often come acroinformation sources that hold information or content that is fake and holds no validity. Such content leads to an outburst among the target audience. For a small organization, moderating content is not a huge challenge as the users are in smaller numbers. But, if a larger organization gets involved in content moderation, it can become a task. When an enterprise wants its content moderated, it has to deploy a dedicated resource for the task. At times, a single moderator isn't able to cope up with the job, and numerous resources eventually get involved in the process. With ML, algorithms can learn from the emotions lent out by people. Apart from this, machines can also assist authorities to moderate content by scanning through it for any controversies.
Now that the authorities know about the unknown uses of ML, they can focus on finding how this technology can help their company specifically. Moreover, training employees to work with this technology can be beneficial for the workforce too. Companies can also keep track of how researchers are working to find new breakthroughs in the technology.