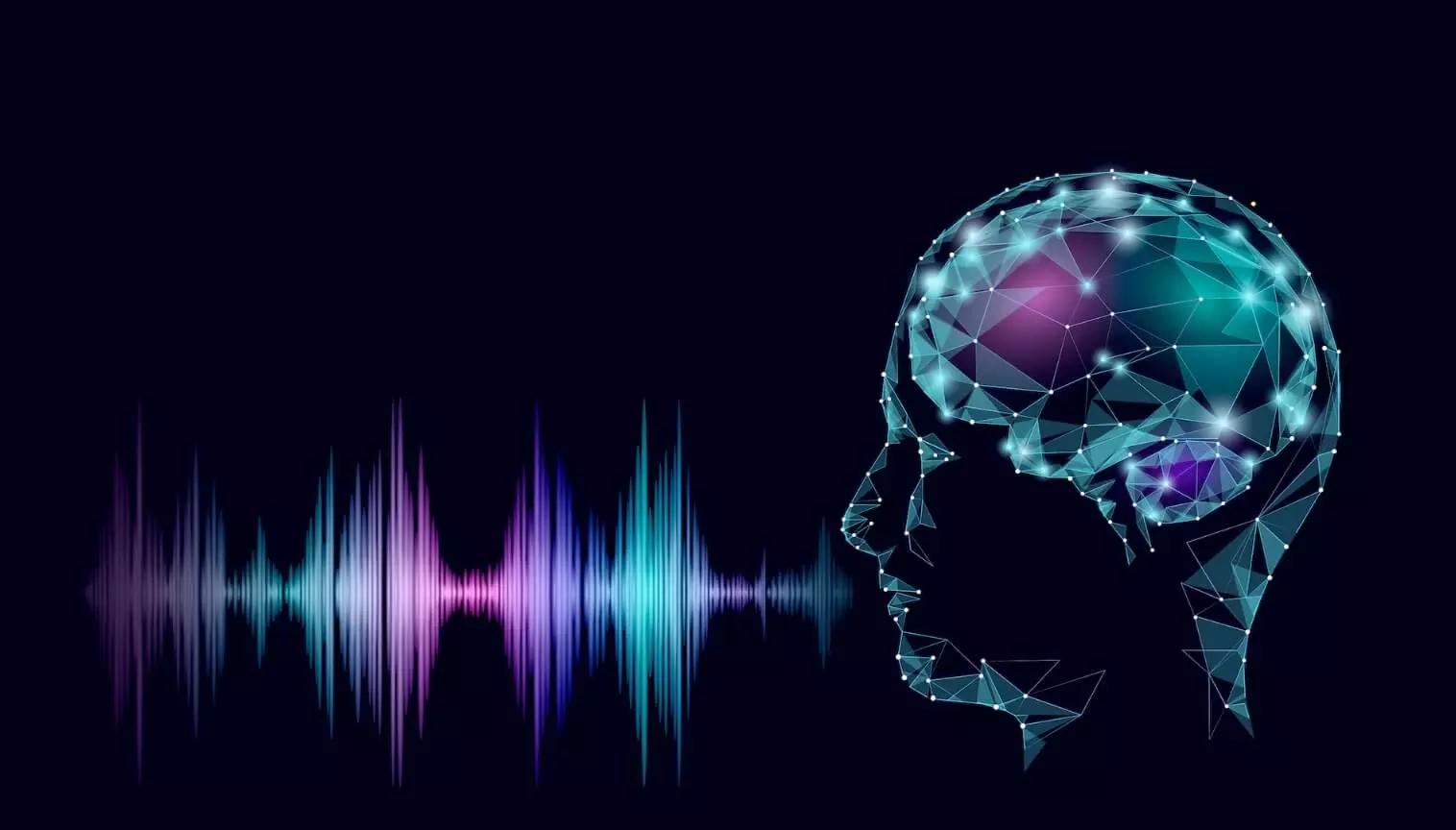 While chatbots are extensively being used by companies to engage and interact with their customers, yet another technology, conversational artificial intelligence (AI), is gaining popularity, and promises to take over chatbots soon with its clear advantages over them.
Businesses are constantly reinventing the way they interact with their customers to keep them interested in their products. While chatbots served this purpose for a while, businesses are now looking to provide their customers with more engaging and personalized experiences, and conversational AI might just be the solution they are looking for.
What is Conversational AI?
Conversational AI is an integration of technologies that makes it possible for people and machines to have successful verbal and written exchanges. Conversational AI functions by identifying a user's speech or text communications to understand their intentions and provide automated responses. Today's leading conversational AI technologies can enable interactions that are incredibly lifelike and sentient, leading to better engagement.
How is Conversational AI better than Chatbots?
Although the terms "chatbots" and "conversational AI" are often used to refer to the same thing, this is only partially accurate. Overall, their distinctions are stark and, in business applications, critical. Compared to zd, AI-driven conversational user interfaces are incredibly versatile and adaptable and offer the following benefits: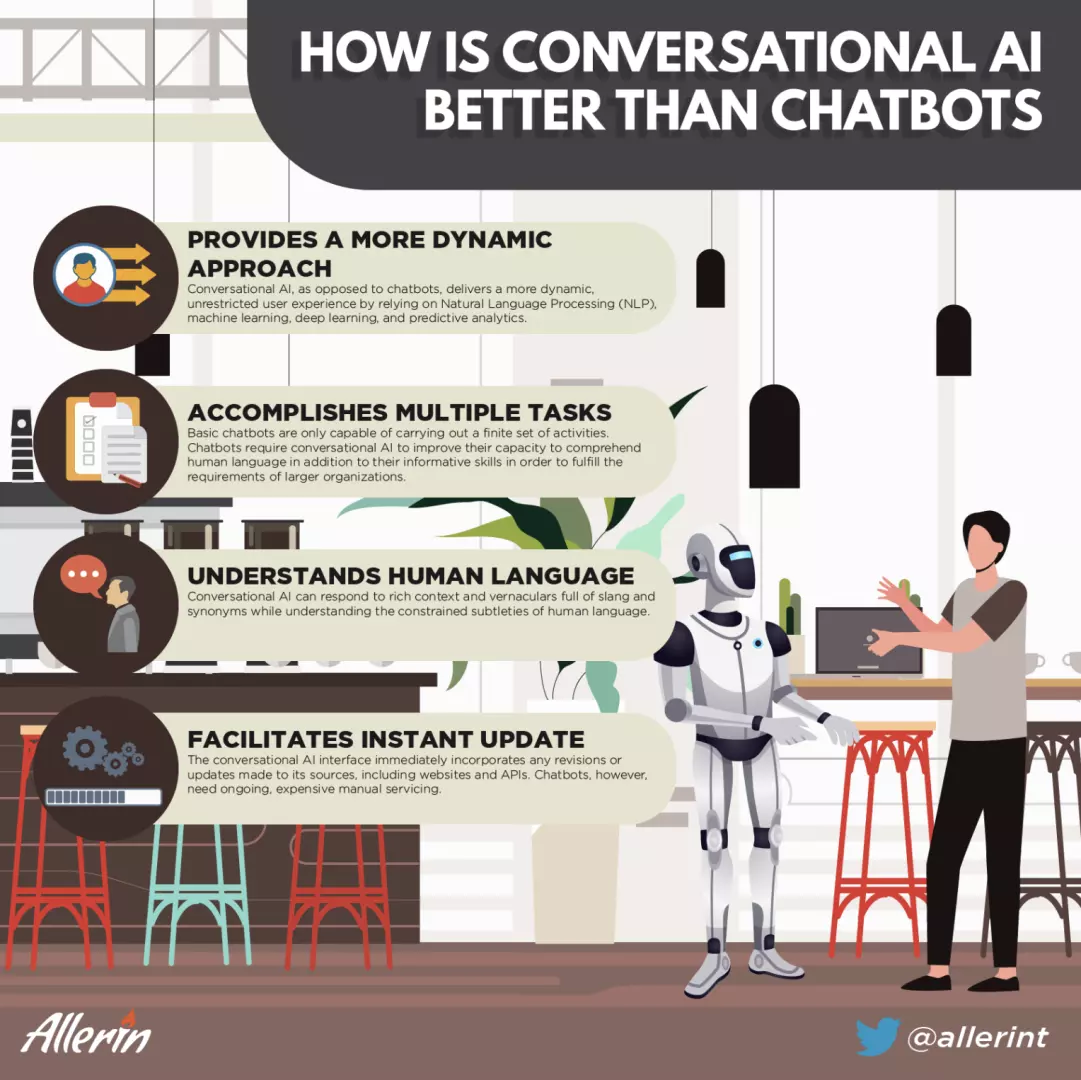 1. It Provides a more Dynamic Approach
Conversational AI is ideally contrary to chatbots, which are rule-based and adhere to a predefined dialogue pattern. Conversational AI, as opposed to chatbots, delivers a more dynamic, unrestricted user experience by relying on Natural Language Processing (NLP), machine learning, deep learning, and predictive analytics.
2. It Accomplishes Multiple Tasks
Basic chatbots are only capable of carrying out a finite set of activities. Typically, this involves only responding to basic FAQs. Chatbots require conversational AI to improve their capacity to comprehend human language in addition to their informative skills in order to fulfill the requirements of larger organizations. While chatbots can only carry out basic conversations, conversational AI can, in fact, be actually used in voice assistants or even smart speakers.
3. It Understands Human Language
Conversational AI employs Natural Language Processing (NLP) and Understanding (NLU), which enable it to interpret and comprehend inputs in the form of phrases in text or speech format, rather than depending on a pre-written script. Chatbots simply adhere to a specified set of rules. Conversational AI can respond to rich context and vernaculars full of slang and synonyms while understanding the constrained subtleties of human language. Facilitates Instant Update The conversational AI interface immediately incorporates any revisions or updates made to its sources, including websites and APIs. Chatbots, however, need ongoing, expensive manual servicing. Additionally, complete access to a database and API gives conversational AI solutions the flexibility required to conduct fluid conversations with people. A chatbot is constrained by the script and rules it has been given beforehand, and it is unable to create any output that has not been explicitly added to its flow.
4. It Provides Better User Experience
By understanding meaning, comprehending multiple languages, interpreting voice and text, and mimicking human speech, conversational AI may interact like a person. It strives to provide the user with the feeling of a real-life interaction rather than just a mechanical robot who responds with prearranged answers for specific questions, like in a chatbot.
Conversational AI will continue to advance and become ever more intricate as artificial intelligence, machine learning, and natural language comprehension continue to thrive and soon will take over the demand for chatbots. With 70 percent of customers planning to replace their visits to their healthcare provider or a bank with conversational AI virtual assistants, it is evident that demand for the technology will only continue to soar over the ensuing decades.