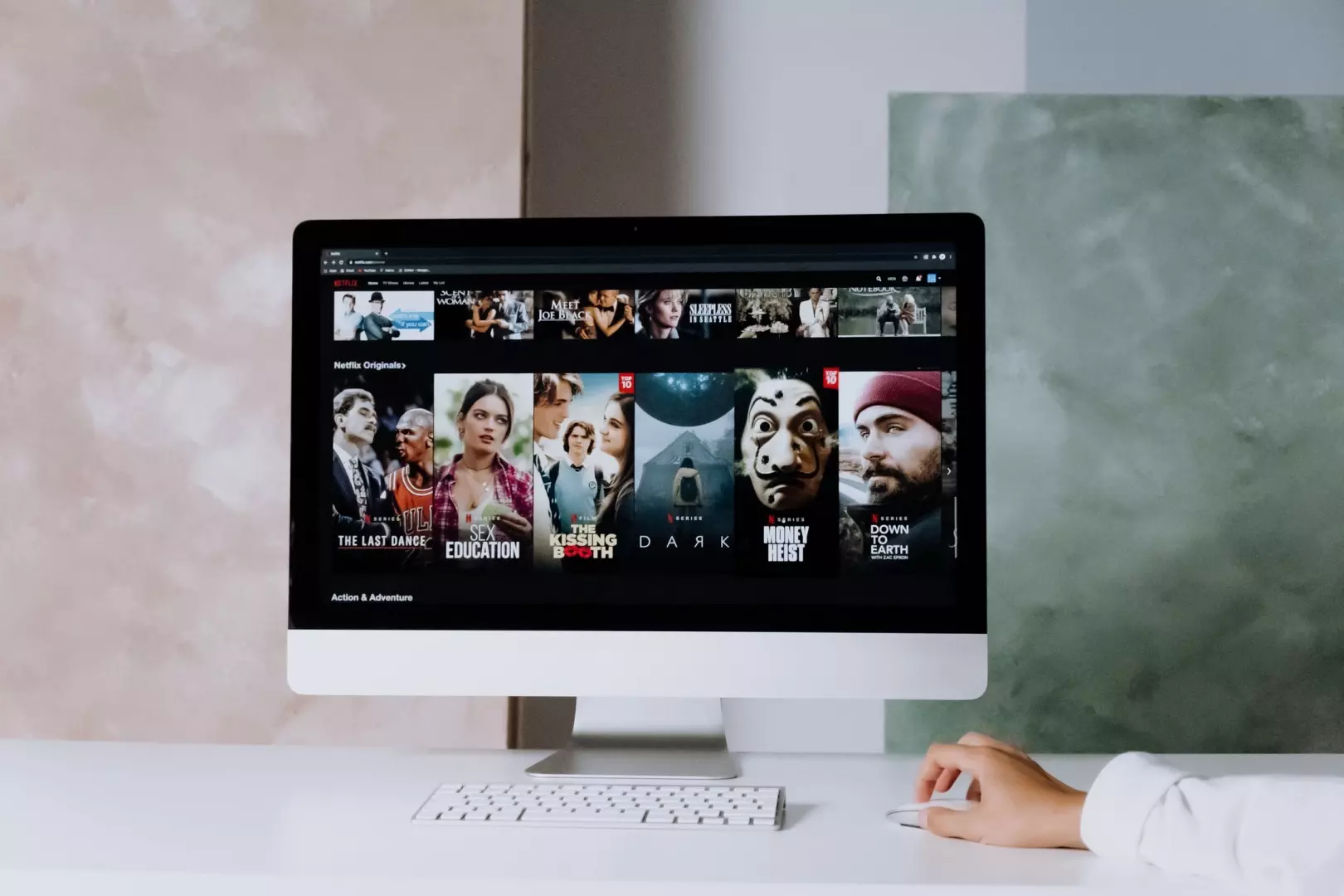 A polished landing page improves your conversion rates while a messy one hurts your sales goals.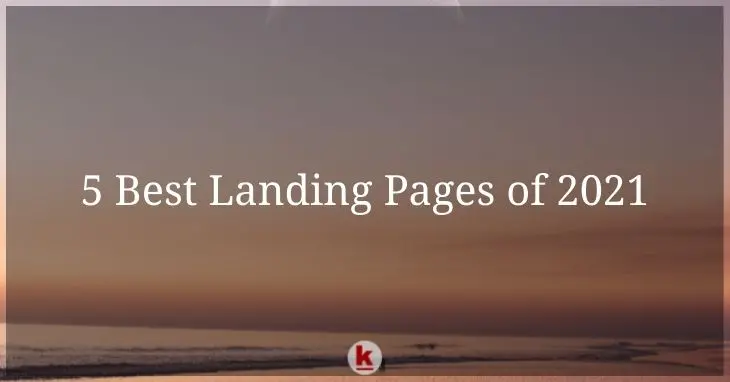 An optimized landing page has:
One primary call-to-action (CTA)
Minimal to no pop-ups and third-party navigation
Inclusion of social proof and consumer testimony
and a lot more.
Here, we list down the best landing pages to inspire your designs. Each of these landing page examples teaches a specific lesson that you can incorporate in your development strategy to craft landing pages that convert.
1. Microsoft IT Showcase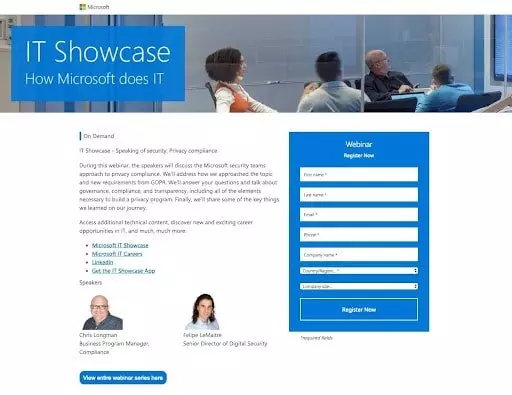 Image Source: Microsoft

This Microsoft landing page addresses all the queries at once – why, what, when, and where. It's a campaign-specific landing page targeted towards IT professionals with the objective to secure leads for their webinar.
They start with a brief description of what the webinar is about, and the best part is that the registration form isn't too funky. The succeeding information talks about their previous webinars along with quick links for user reference. Giving details about the speakers adds further credibility to their webinar.
2. Campaign Monitor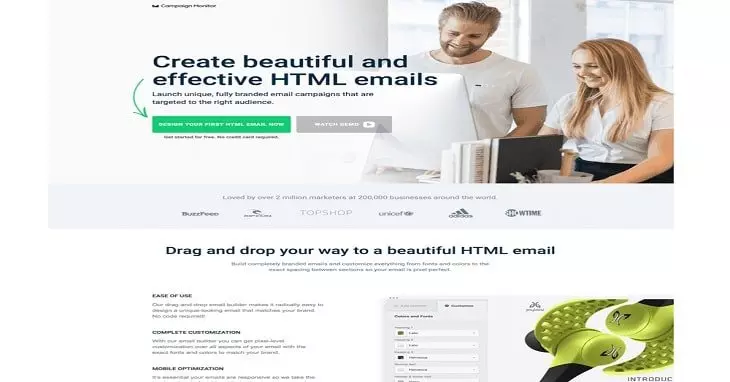 Image Source: Campaign Monitor

There are several best practices for creating the best landing pages, and Campaign Monitor does so with its optimized landing page. It sports authentic social proof, leverages the brand's color palette, and stays true to its offerings without confusing the prospective consumer.
Another noticeable aspect of Campaign Monitor's landing page is the people-first approach. Given it's a software as a service (Saas) platform, it's pretty easy to focus all the attention on the software. However, this landing page is all about how "you" can benefit by utilizing their HTML email service.
3. Geico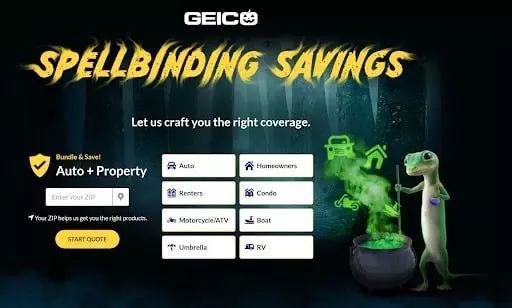 Image Source: Geico

Geico's landing page is the prime example of instantly grabbing the visitor's attention and keeping the focus on your conversion goal. It's one of the best landing page examples that inspire web developers to design distraction-free landing pages.
Too many navigation links and pop-ups can distract the prospect. What you might think of as additional opportunities to engage the customers soon becomes their escape route. This landing page by Geico doesn't host any additional navigation links that work in its favor. All that the users see is Geico's offering combined elegantly with a CTA button to score sales.
4. Upwork
Image Source: Upwork

The essence of a good landing page is its structure, and that's exactly what Upwork gets right with this landing page. Upwork hosts separate landing pages for each job category, and this one is targeted towards freelance writers and content writing agencies.
The landing page design has enough room to accommodate a purposeful CTA button, social proof, and a glimpse of prospective projects. Upwork takes it to the next level by making Liam A, a writer at Upwork, the hero of the landing page. The presence of human touch always works in your favor, especially when used on a landing page
5. Netflix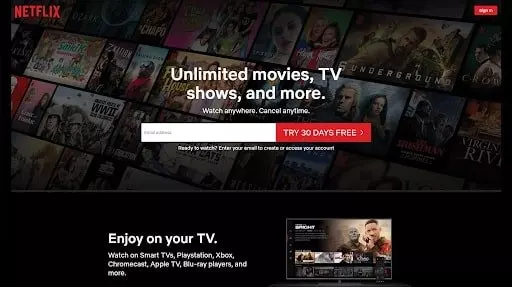 Image Source: Netflix


Netflix's landing page is a compilation of several risks that may or may not work as planned. However, Netflix is a household name, and it's safe to conclude that it worked perfectly fine for them. The landing page uses a red-colored CTA button, a color that many tend to avoid given its associativity with danger/risk.
The page's data capture form, when compared to other landing pages, simply asks for your email address. Moreover, Netflix doesn't talk about the various subscription plans it offers. The implementation of a minimalist landing page design and a direct yet strong message – "Watch anywhere. Cancel anytime" makes it one of the best landing pages.
To Conclude
This concludes our list of the best landing pages in 2021. It's imperative to stick to the basics, don't go overboard with the designs, offer hassle-free navigation, and avoid using too many pop-ups.
You can craft a stylish landing page that brings you the desired conversions when you follow these pointers.