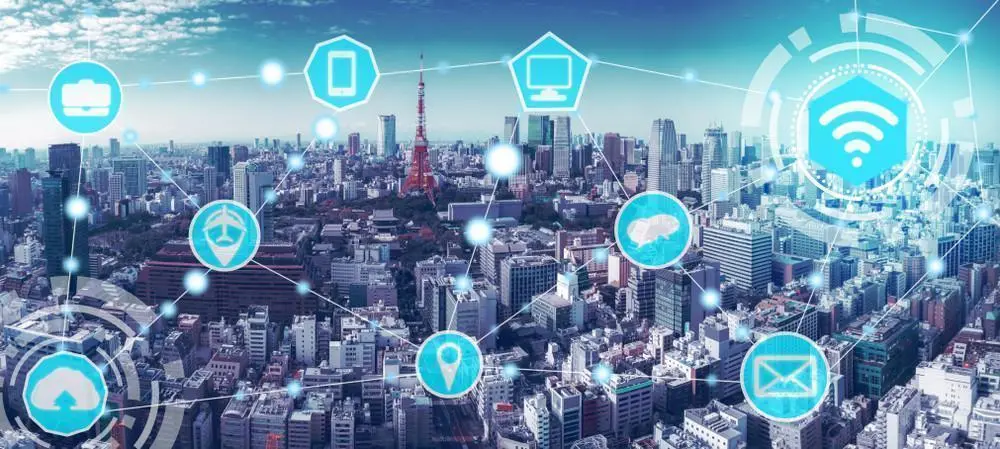 Smart grid refers to the electric grid, a network of transmission lines, substations, transformers and more that deliver electricity from the power plant to your home or business. It's what you plug into when you flip on your light switch or power up your computer.
Today, it consists of more than 9,200 electric generating units with more than 1 million megawatts of generating capacity connected to more than 300,000 miles of transmission lines. Although the electric grid is considered an engineering marvel, we are stretching its patchwork nature to its capacity. To move forward, we need a new kind of electric grid, one that is built from the bottom up to handle the groundswell of digital and computerized equipment and technology dependent on it—and one that can automate and manage the increasing complexity and needs of electricity in the 21st Century.
Benefits of Smart Grid
The transition to the smart grid is fundamentally driven by market forces. The smart grid's ability to improve safety and efficiency, make better use of existing assets, enhance reliability and power quality, reduce dependence on imported energy, and minimise costly environmental impacts are all market forces that have substantial economic value.
The smart grid is expected to provide benefits to society in the following areas:
Enabling active participation by consumers— Consumer choices and increased interaction with the grid bring tangible benefits to both the grid and the environment, while reducing the cost of delivered electricity.


Accommodating all generation and storage options— Diverse resources with "plug-and-play" connections multiply the options for electrical generation and storage, including new opportunities for more efficient, cleaner power production.


Enabling new products, services, and markets— The grid's open-access market reveals waste and inefficiency and helps drive them out of the system while offering new consumer choices such as green power products and a new generation of electric vehicles. Reduced transmission congestion also leads to more efficient electricity markets.


Providing power quality for the digital economy— Digital-grade power quality for those who need it avoids production and productivity losses, especially in digital-device environments.


Optimising asset utilisation and operates efficiently— Desired functionality at minimum cost guides operations and allows fuller utilisation of assets. More targeted and efficient grid-maintenance programs result in fewer equipment failures and safer operations.


Anticipating and responding to system disturbances (self-heals) — The smart grid will perform continuous self-assessments to detect, analyse, respond to, and as needed, restore grid components or network sections.


Operating resiliently against attack and natural disaster— The grid deters or withstands physical or cyber attack and improves public safety.


Smart Grid Issues
Despite the benefits, smart energy grids face serious security issues, which have forced consumers and experts to question the system.
Smart meters assimilate a large volume of user data, containing user details ,and send the data to a central utility system. In the middle of this process, there are chances that intruders can use consumer data unethically.


Smart grid system is a huge network of connected devices, which handle both, power supply and the demand for it. The connected devices can attract the attention of intruders to inject malware into the network.


Since the smart grid network is huge, the expansion of the network beyond the limits of the governing agency can help hackers pollute the network.


As the system is complicated, having many interconnected devices, it will involve several stakeholders to keep it running. These stakeholders should be trustworthy, otherwise the network is vulnerable to insider attacks.
While conceptualizing, designing, and executing a smart grid, plenty of time needs to be devoted to planning. The possible drawbacks and loopholes should be identified well in advance. Smart grid security, infrastructure compatibility, and performance must all be taken into consideration. Besides, scalability of the grid should also be taken care of. Pilots must be run before large scale grids are rolled out. Continuous feedback from energy producers, distributors, and consumers should be taken for the improvement of smart grids.