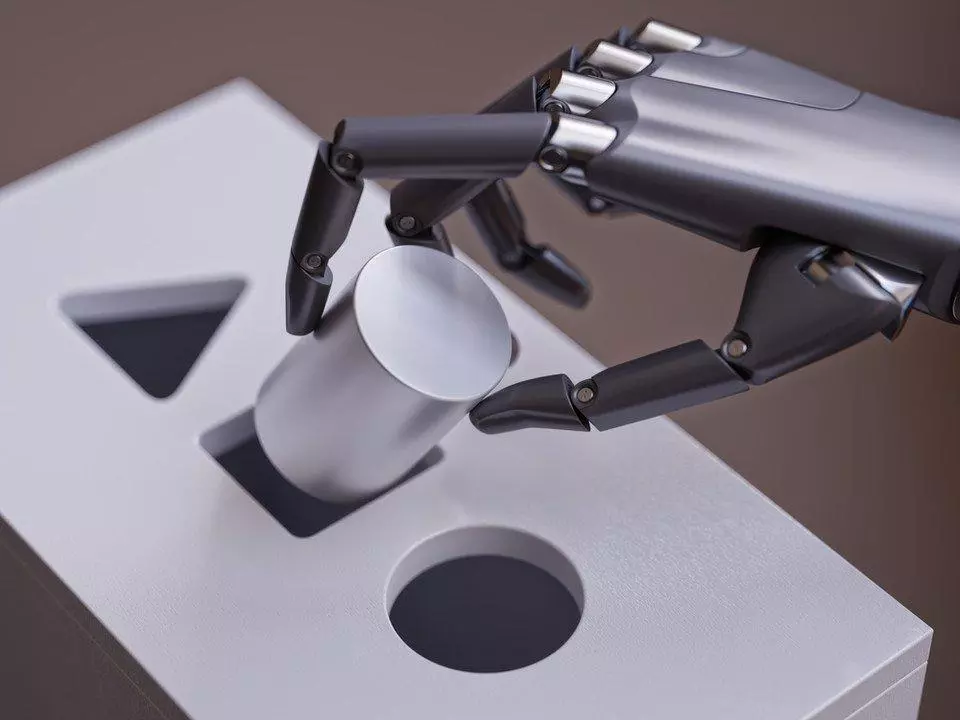 Despite a soaring popularity in the scientific community and some major breakthroughs, people are still mired in the myths about artificial intelligence (AI) and in what exactly the technology entails.
Have you ever wondered that very few technologies have created as much excitement and buzz as AI? Artificial intelligence has firmly established its superior position in this technology-driven world, intending to serve the human race in whatever ways possible. We have seen how AI has enabled people to travel in a driverless vehicle to how it has simplified the customer care jobs. At the same time, there are several claims that AI can be catastrophic to the human race. It might leave you surprised, but Elon Musk has said, "I think we should be very careful about artificial intelligence. If I had to guess at what our biggest existential threat is, it's probably that." On the other hand, we have Google's CEO Sundar Pichai saying, "AI is one of the most important things humanity is working on. It is more profound than, I dunno, electricity or fire."
The web is littered with such debates and opinions around the technology. Referring to these debates, commoners make pointless assumptions about AI and its offerings. Some say AI is miraculous, some fear its pace of innovation, while some others completely tweak the meaning of the technology. With relatively little or no comprehension of the true potential of AI, people tend to follow the bandwagon. Let's run through some pervasive myths about AI that have undermined the technology and its capabilities to a significant extent:
AI Can Make Sense of 'Filthy' Data
We all know that AI thrives on data. The more the data, the more accurate and specific the algorithm will be - this is the most common assumption about AI. However, only half of that statement is actually true. The efficiency of AI algorithms depends on data, justified. But any data? NO! The data that is fed as an input to train AI tools should be relevant to the industry's use cases, specifically. For example, banks leveraging chatbots to automate the manual, time-consuming customer service will first have to train the chatbot to gauge the specific needs of bank customers, and come back with an appropriate answer set. The chatbot should be designed with high-quality data on bank operations, customer details, and processes that keep the bank and its customers connected. But, at the same time, a customer's social media data will make no sense to the chatbot. Chatbot will only get overwhelmed with the huge chunks of rogue data, thus giving the not-so-helpful answers to the customers. Therefore, to achieve both productivity and accuracy with AI, businesses should carefully identify their business' pain areas that call for AI intervention. On identifying the use cases, they should jot down the required data sources that will help an AI tool to become robust.
AI Requires Tech-Savvies for its Operation
How difficult is it to interact with SIRI? How much effort do we have to put while conversing with chatbots? How painful is it to get video recommendations from Youtube? Not at all, right? Well, AI applications are difficult to build, but not at all hard to operate. A recent study by Pega Systems shared this fact after polling 6000 customers worldwide. They found that 84 percent of people unknowingly used AI tools every day! Now, how could they use AI tools so often if they were too difficult to operate? For building an AI tool, the backend actors have to go through a process, involving conceptualization, planning, designing, developing, testing, experimenting, and marketing. Whereas, for handling an AI tool there is no set process or step that we are expected to follow.
AI and Automation are the Same
AI and automation are two totally different concepts. Automation includes software or hardware that are designed specifically for predefined tasks. One of the best examples of automation, used in businesses today, is robotic process automation. Robotic process automation tools perform repetitive, labor-intensive, and time-consuming tasks, such as data entry, report generation, audits, and just so much more. On the other hand, AI is about developing intelligent machines that are capable of not only mimicking humans but also learning new ideas and concepts on the go. AI-powered tools also possess decision-making capabilities and the potential to get better over time. Let's take the example of robotic process automation again. Ths automation tool can process structured data and give the desired outcomes. But when it comes to analyzing unstructured data, the tool fails. Robotic process automation will sense, for example, the incoming mails, but will fail to read and understand the body of the mail. But if this rule-based automation tool is powered with AI, it can not only read but also take the relevant follow-up actions.
AI will Take Away our Jobs
The intent of the majority of AI applications is to replace mundane processes, freeing up employee time so that they can focus on the intellectual and strategic work. The speed and accuracy that businesses need to perform their work in this competitive market are offered by AI. With AI finding numerous applications, people think that it will soon become the prime reason for them losing their jobs. But, this is not true. The reality is that AI will create more jobs than it will take up. By 2020, it is expected that 1.8 million jobs will be lost due to AI. But at the same time, AI will create 2.3 million jobs!
AI and Robotics are the Same
People often use terms AI and robotics interchangeably. But the fact is that there is a huge difference between the two terms. Robotics is simply a branch of technology that involves programmed machines (read robots) intended to serve a specific commercial or domestic purpose. Whereas AI is a technology that includes programs, applications, and tools that serve decision-making. The prime factor that differentiates AI from robotics is the 'intelligence to take decisions.' Considering the potential of AI in robotics, professionals have merged the two concepts to provide businesses with the benefits of both. These intelligent robots can perform complex tasks that require human intelligence, learn over time, and become smarter and more efficient through rigorous data-based training. The myths about AI exist because most people have gleaned their knowledge about the technology from sci-fi movies, newsrooms, or social media rather than paying heed to reality. If people continue to do so, they will obviously get horrified whenever an AI innovation takes place.