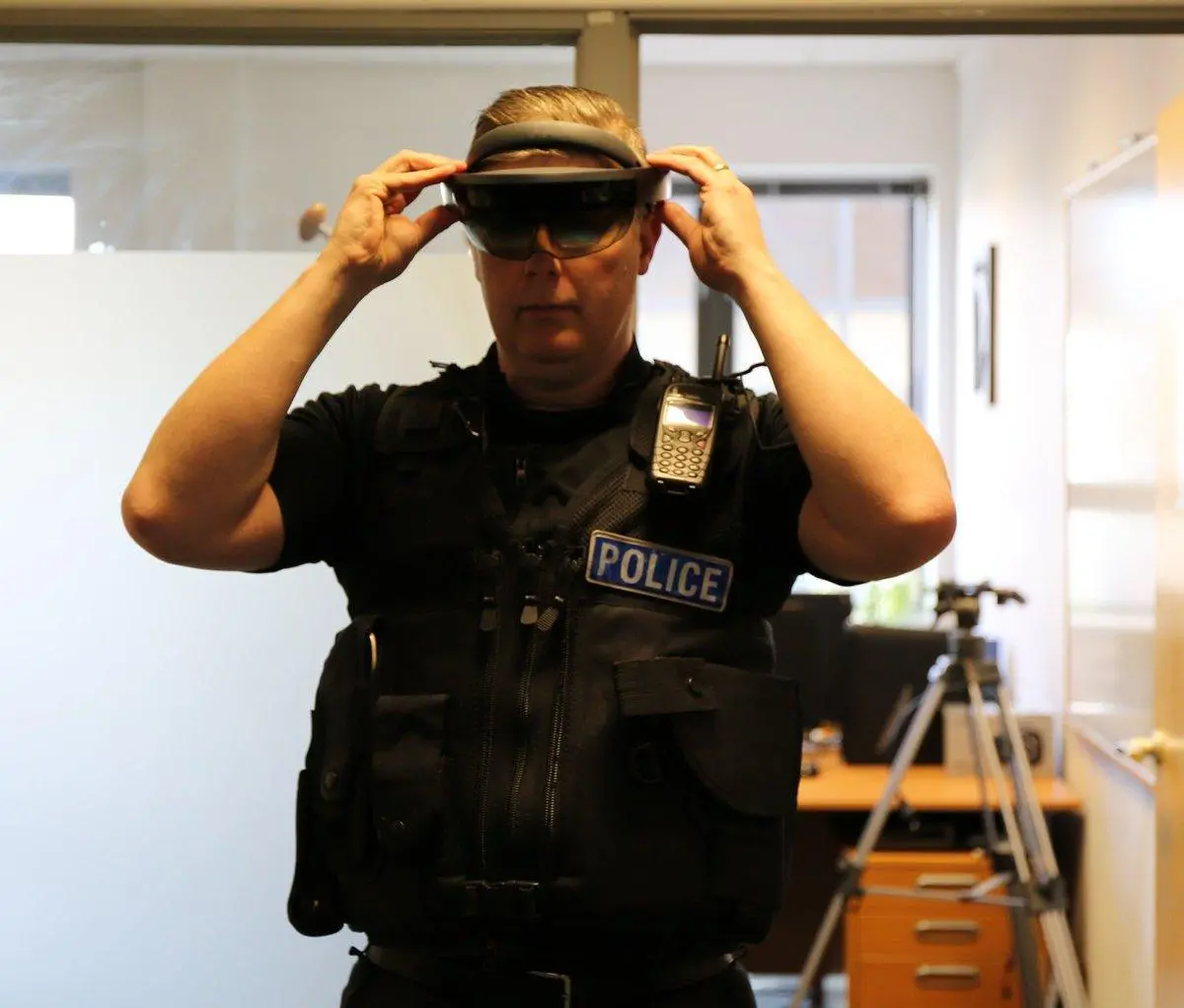 Augmented Reality (AR) in law enforcement will help cops, attorneys, and magistrates monitor criminal actions efficiently.
What does the future of law enforcement hold? Well, imagine police wearing glasses, coming across tons of people and recognizing the criminals. Sounds impressive, isn't it? Well, now with the growth in technology and its amazing offerings, this instance is no more fictitious. AR (Augmented Reality) is a technology that collaborates digital information with a user's current environment, thereby enhancing the user's real-world experience. AR has vast applications in industries, including gaming, retail, medical, travel and tourism, and education. This technology could also be applied in law enforcement. The use of AR in law enforcement can bring path-breaking innovation that will not only help cops but also protect civilians and judicial authorities alike.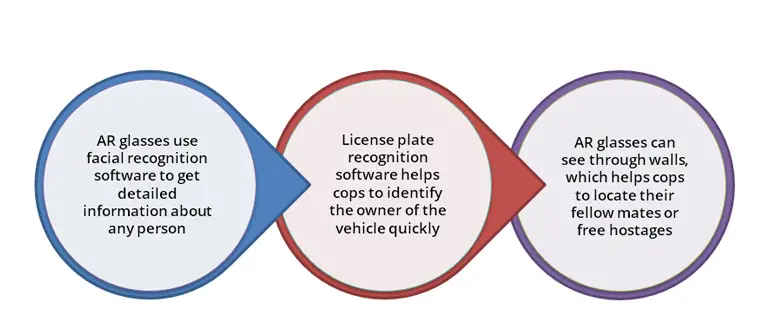 What Are The Uses of Augmented Reality In Law Enforcement?
With the help of Google glasses, cops can identify criminals. The facial recognition software helps officers with meticulous details such as name, place, warrants, past crime if any, of an individual under screening. Similarly, AR can help officers to identify the owner of any vehicle by scanning the vehicle's license plate. Officers can get every minute detail of the vehicle, which will help them gain information about the crime committed. Moreover, AR glasses help cops locate any illegal work going on in the surrounding area with the help of cameras and other relevant AR devices. With the assistance of AR glasses, officers can trace the current location of other officers via GPS. This functionality is somewhat similar to that of a smartphone's location tracking feature, but AR glasses offer an additional benefit by discovering the location of other officers without using hands to operate the AR glasses. AR glasses provide the functionality to view through walls and buildings. This will help officers to locate their injured fellow mates or hostages and also trace dangers.
How Can Law Enforcement Benefit With Augmented Reality?
AR in law enforcement offers innumerable benefits with the use of its incredible features. With the help of cameras attached to the glasses, officers can record videos of the crime happening. Moreover, it helps the jury understand what exactly happened and make a better judgment. The panel can analyze the situation well and follow the entire case. Additionally, the police department is after investing less and getting the best devices for their use. Spending on these glasses will help the whole staff to make incredible benefits and plan case studies accordingly. This one-time investment will help cops get better to hold over criminals. Furthermore, there is always a risk of danger or crisis happening anytime, and cops are expected to leave their hands free. AR glasses offer the advantage to function without using the hands. Another power of AR in law enforcement is the training session that becomes more exciting and knowledgeable. With AR, the officers will get trained under realistic 3D environments, which will help them perform better later on.