As businesses continue to narrow their operations down to just the core processes through outsourcing, supply chains across the world keep growing.
This brings with it the need to keep track of and control a multitude of assets and processes separated by large distances. To keep up with this trend, businesses are adopting IoT-powered supply chain management.
Nearly every business, regardless of the industry, sector, or economy, operates as a part of a larger network of businesses that works collectively to manufacture products or deliver services to customers. Even service sector businesses, such as healthcare and educational institutions, form parts of supply chains. These supply chains may involve multiple people, facilities, assets, and businesses that need to coordinate and conduct the flow of goods and services from the primary point of production scheduling for factory resourcing to the final point of sale and consumption. The larger these supply chain networks get, the harder it becomes for owners to monitor and manage these processes. This difficulty mainly arises due to the growing complexity brought about by an increasing number of variables that need to be monitored and controlled when more people, processes, and businesses join the chain. The introduction of the Internet of Things (IoT) can potentially help businesses overcome these challenges.
IoT-powered supply chain management is emerging as a feasible solution to the control and visibility problem of supply chain management while adding more value and solving more problems. To know how IoT-powered supply chains are different from existing networks, read on.
Benefits of IoT-Powered Supply Chain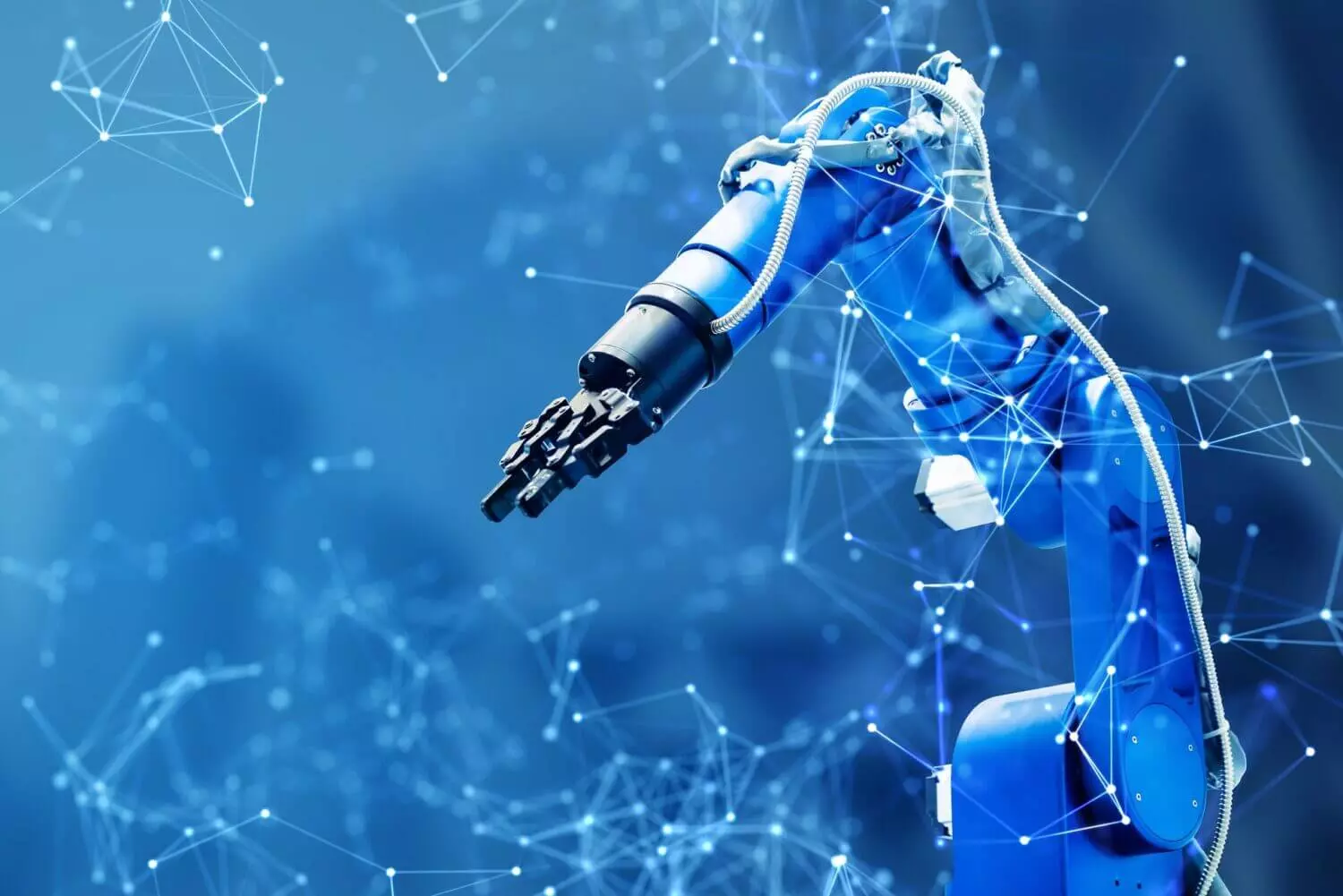 IoT-powered supply chains, in addition to providing industry-specific advantages, offer the following benefits:

Visibility of all other members of a supply chain can provide real-time information on the processes and requirements of the other partners. This enables all supply chain partners to synchronize their operations for maximum efficiency.
In addition to being able to monitor the processes within their own facilities as well as their partners, they can also control process parameters automatically and instantaneously, enabling better responsiveness to exigent situations. Efficiency Ultimately, fully IoT-powered supply chains allow minimal wastage of time, materials, and money. IoT-powered supply chains enable perfect coordination between partners through constant communication, visibility, and control, which means that the right quantity of goods or resources a madere available at the right place and at the right time -- ensuring maximum operating efficiency.
To handle the increasing complexity of the expanding supply chains, businesses will need multiple forms of digital technology, of which IoT happens to be one. In addition to IoT, the use of technologies like artificial intelligence and blockchain in supply chain management is also being considered to make revolutionary changes in the industry. However, any new technology introduced in the industry must be founded upon and integrated with IoT-powered supply chain frameworks.
Applications of IoT-powered Supply Chains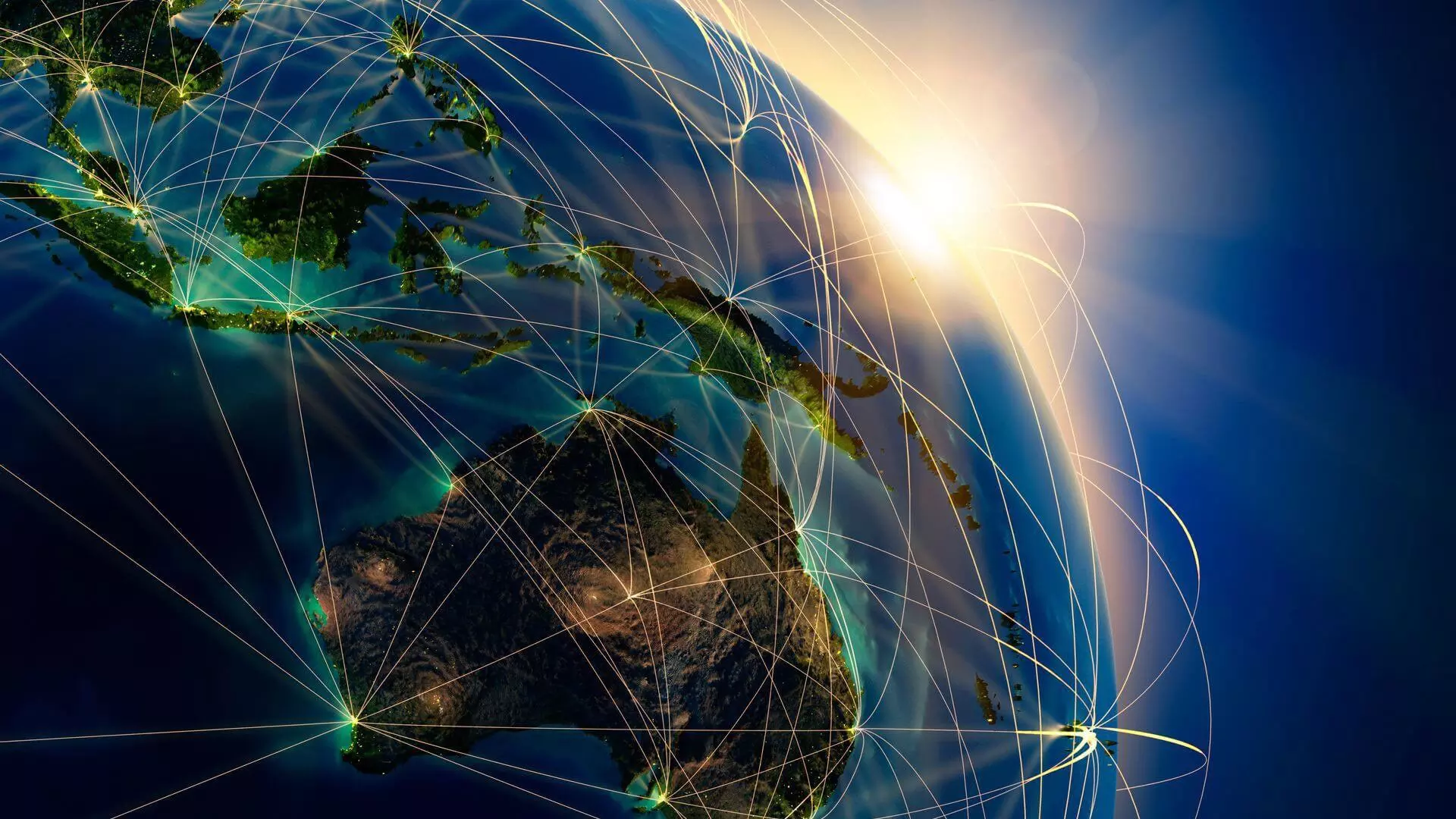 IoT-powered supply chain management would involve, in its full manifestation, connecting the foremost producer (e.g., farm, mine, etc.) to the ultimate consumer (business or individual) with a network of smart devices. This network will not only enable the collection and transfer of real-time information in the most granular form from one end to the other but will also enable supply chain owners to control the activities at each stage using actuating endpoints. This will ensure that the supply chain can deliver the right amount of goods or information to the right people, at the right time, and in the right quantities. Following are a few areas where IoT can add value to the supply chain:
1. Tracking Movement of Goods
Logistics is a key enabler of supply chains, as it is responsible for moving goods and resources from one end of the supply chain to the other. Often, logistics are handled by third-party service providers who handle their own fleet. Although the status of the transit of goods is reported at regular time and distance-wise intervals, the estimated time to the arrival of goods is often subject to misestimation, which may create unnecessary buffers and bottlenecks in the supply chain. Additionally, perishable goods such as meat, milk, and farm produce must be transported under proper storage conditions. This means that the containers must be maintained at specific levels of temperature and humidity.
Using IoT networks, businesses can monitor the conditions under which goods are maintained during transit. When these conditions reach non-optimal levels, storage conditions can be changed remotely. Alternatively, the IoT network can also be built to automatically regulate the temperature within containers based on the situation. IoT can also help in securing the products in transit from theft and loss due to constant visibility. Stakeholders can know where a consignment of goods is at any given time using GPS and other methods of tracking.
2. Monitoring Inventory
Modern supply chains always operate with an optimal quantity of materials in their inventory to implement lean manufacturing operations. To do so, they need to maintain just enough quantity of supplies to not run out and halt the operations, while also ensuring that they don't overstock goods and pay for storage and other associated costs. This requires them to order a replenishment of materials when the inventory reaches a specific level depending on numerous factors. IoT sensors can be used to monitor the inventory at manufacturing facilities and notify the concerned personnel when the quantity drops to critical levels. This can enable the manufacturer to order replenishment in time to ensure minimal cost, minimal wastage, and uninterrupted operations.
3. Maintaining Equipment
Supply chains often involve many pieces of equipment, be it the means of production (heavy machinery) or means of transportation (trucks). It is vital for these pieces of equipment to always be maintained at an optimal level of health and performance for ensuring the continuity of business operations. Any stoppage due to equipment breakdown can trigger a chain reaction that can impact the entire supply chain, potentially leading to heavy financial losses.
IoT sensors can be used to constantly monitor manufacturing processes and equipment to detect any anomalies in operation that can indicate a potential equipment failure. This can allow the maintenance personnel to investigate and good any issues before they get too serious. Performing such timely maintenance operations can not only help prevent any unnecessary stoppages but also prevent serious, irreparable damage to equipment which can lead to heavy expenditure in the future. IoT sensors can also be placed onboard vehicles to track their performance and health. This can minimize delays in transportation and delivery of materials, components, as well as finished goods by triggering preventive maintenance when needed.
4. Assessing Demand
IoT is already playing a vital role in transforming the retail sector which serves as the sale and distribution outlet for supply chains. Retail stores can have IoT sensors installed in places where they can keep track of the quantities of different products on the shelves. These sensors can be connected to the rest of the supply chain which includes warehouses, distribution centers, and manufacturing facilities. When specific items from the store are about to sell out, the sensors detect it and notify the nearest warehouse through the IoT network. This can trigger the dispatch of additional units of the product. When the warehouses run low on specific goods, they can notify the manufacturing facilities, which can trigger the IoT devices located there to trigger communications with suppliers, and so on. Thus, the IoT network can automate the coordination between the different units of a supply chain to maximize the overall productivity.