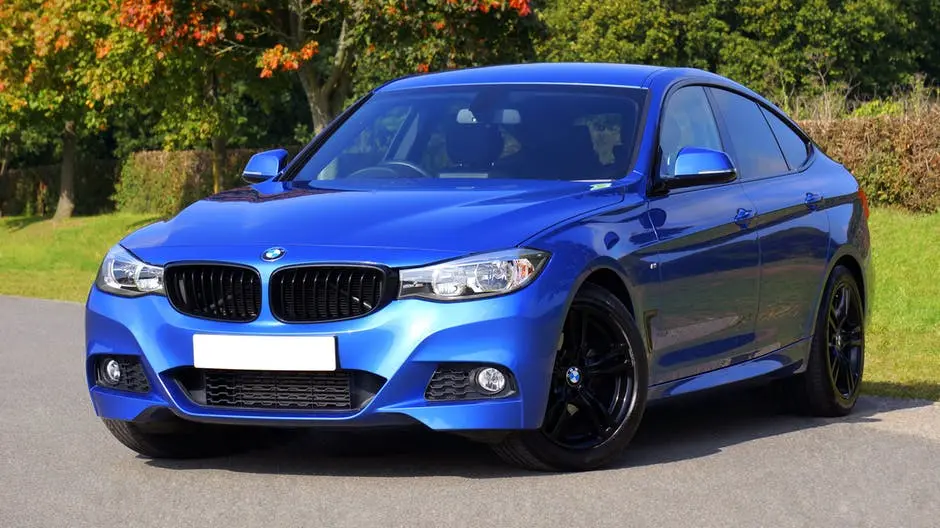 In late 2017, photographs of giant tissue packets labelled 'Chope King' that were circulating made waves across social media platforms in Singapore. These giant tissue packets were used to reserve parking spaces in congested spots across the CBD, highlighting one of the biggest woes faced by drivers in Singapore: limited parking spaces.
It was part of a regional campaign by ride-hailing firm Uber to reduce private car ownership in cities that are prone to problems such as traffic congestion. Along with the news of Uber's partnership with ComfortDelGro, the movement towards innovative mobility concepts is accelerating as we head towards becoming a 'Smart Nation'.



The increase in technology-led innovation has paved the way for new mobility concepts such as car sharing. This includes free-floating car sharing, a relatively new market segment that is expanding throughout Europe and North America. This model functions mostly on flexibility, allowing users to book a car at any point and any time within a specified area. Unlike traditional car sharing models that rent by the day, free-floating car sharing rents vehicles by the hour, or even the minute. It also allows users to access a fleet of vehicles that they can rent on an as-needed basis, and usually covers maintenance, insurance, fuel, and parking. Like the popular bicycle-sharing systems already implemented in Singapore, the free-floating car sharing model will be ideal for one-way trips to complement the existing public transport infrastructure.

What are its Key Success Factors?
The car sharing industry has grown rapidly in the last few years, especially in big cities with high-density populations. Car sharing becomes a viable solution for commuters as it reduces traffic congestion and benefits the environment. Traffic congestion is caused by a large number of people working in the CBD and driving alone, as well as a shortage of off-street parking spaces. In 2016, more than 50% of all motor vehicles in Singapore were private cars.
Car sharing is extremely popular across Europe and North America, with 5.8 million users and 68,000 cars on free-floating car sharing platforms such as DriveNow and car2go in 2016. This amounts to roughly 85 people to a car, making it an economic and environmentally beneficial option.

Potential Market in Singapore
While legislation and regulatory conditions remain a barrier to entry for free-floating car sharing models in most parts of the world, the government has put out tenders to implement the first large-scale Electric Vehicle Car-Sharing Programme in Singapore.
The tender was eventually awarded to BlueSG Pte Ltd, which will roll out 1,000 battery-powered hatchbacks starting from December this year. Unlike ride-hailing platforms like Uber and Grab, the service will function more like a self-drive taxi. With 1.7 million driving license holders and 500,000 private passenger cars in Singapore, there is a potential of 1.2 million users.

Pros and Cons of a Singapore-Based Free-Floating Car Sharing System
Maximise utility:

As illustrated by Uber's regional campaign, drivers in Singapore spend valuable time looking for parking spaces. Under the car sharing model, cars will have allocated parking spaces, minimising parking stress. Subsequently, the drivers go about their daily routine. Instead of leaving the car in its parking space for the rest of the day, it can serve the needs of other drivers throughout the day, maximising utility.
Save on fixed monthly costs:

Instead of paying for car insurance, petrol, parking fees, tax and maintenance separately, the driver pays a flat rate for usage of the car. The pay-per-use method then becomes attractive for drivers seeking affordable on-demand car access without incurring the exorbitant costs of car ownership.
Freedom of choice:

As the driver does not own the car, he has the flexibility to choose a suitable car according to his purpose. For example, he can rent a compact two-seater for a grocery run or a spacious five-seater for a family outing to the zoo.
Environment impact: With the free-floating car sharing model, private car ownership will be reduced. Fewer cars means less traffic congestion and less pollution, resulting in a reduced negative impact on the environment. Still, the ones who need their private car can go to KBB, Edmund's, or BCP and purchase their own EV at affordable prices.
Although the issuance of parking permits in cities like London poses the main barrier for entry for free-floating car sharing models, Singapore has the optimal climate with the necessary regulations as well as government backing. However, the prevalence of ride-hailing apps and taxis mean that on-demand transportation is inexpensive and extremely convenient. Thus, it can take a lot of effort to convince Singaporeans to make the switch to car sharing instead. After the launch of the bicycle-sharing system in Singapore, news of people vandalising the bicycles made their rounds. Similarly, car sharing operators may potentially face the same for the free-floating car sharing model and require damage management to be done accordingly. This becomes a huge disadvantage as the costs can be very high.
Future of Car Sharing in Singapore
Ideally, car sharing in Singapore can go hand-in-hand with other future mobility solutions and the Smart Nation initiative in Singapore, a national effort that supports better living using technology. Like the bicycle-sharing system already in place, this model will also require a smartphone app to allow drivers to locate the nearest parking space with the car. To strengthen Singapore's position as a living lab for smart-sustainable city solutions, up to 5 per cent of the EV fleet will be used to test cutting-edge technologies such as smart sensors, driverless vehicles, and advanced charging solutions that include wireless inductive charging.