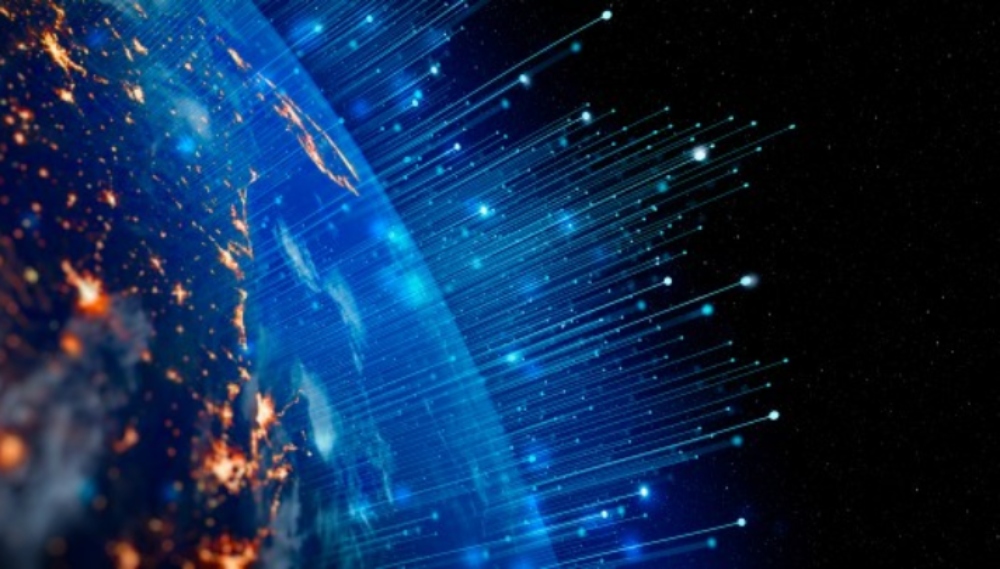 At the heart of everything is information!
But did you know that 8 in 10 employees today typically experience information overload? Impacting areas as diverse yet critical as decision-making, wellbeing, employee retention and customer churn, this effect is catalyzed by the always-on constant information flow heralding from multiple apps and other often disparate data sources. This impact can be heightened further still by the influence of our own personal filters and echo chambers, something that can constrain the level of new information that we will ultimately remain open to accessing, evaluating and applying.
And in today's age of emergent technology convergence, the volume, variety, volatility and variability of data that contributes to this information-knowledge-wisdom continuum is only poised to accelerate. So how can you transform a context of information overwhelm or restriction, to one of data visibility, integration, value and ultimately - information empowerment?
Back in 2017 at OpenText's Muchen event, I first saw Muhi Majzoub, now EVP and Chief Product Officer at OpenText discussing how 'everything we develop, service and support is done to add value to our customers success'.

This very much encapsulates the ethos that has helped catapult a doubling of the size of the company between 2019 and 2022, further underpinned by an active 'growth by acquisition' strategy. OpenText is now a $3.5 billion global leader in Enterprise Information Management (EIM) with more than 14,000 employees worldwide helping customers to create a Digital-First world by simplifying, transforming, and accelerating their information needs - or in other words - helping to unlock that vital 5th V of data: Value.
To explore more about the how of unlocking this 'Information Advantage' to deliver secure and tailored insights, I was delighted to speak with Muhi for a Tomorrow's Tech Today podcast special which is now available to listen to here:
Bringing over 30 years of experience in technology, including 10 years at OpenText, in his current role of EVP and Chief Product Officer, Muhi is responsible for product strategy, vision and delivery alongside customer-driven innovation, market strategy, directing world-class innovation teams and accelerating OpenText's transition into the hybrid cloud and dynamically evolving areas such as Metaverse.
This is a holistic, purpose-driven and far-reaching conversation which I cannot wait to return to with Muhi in the future as we hopefully reflect back on 2023 developments later in the year. And as a 'sneak peek' of the areas we explore in depth in our podcast discussion, here are some of our 'top takes' in terms of technology, trends, and transformational change!

The Experience Imperative
Customer experience is a leading priority for organisations of any size, and especially in dynamic contexts such as call centre environments. This has been catalysed by changes in technology, behaviours and expectations across consumer and employee alike, moving the economics of customer insights, experience, engagement, loyalty and employee retention center stage. As just one example, recent research by Salesforce indicates that 78% of customers now use more than one channel to start to complete a transaction. But multi-channel and omni-channel are not the same thing!
To effectively 'opti-channel' the experience, the interactions across them must feel seamless, integrated, consistent and ultimately friction free. The recent release of OpenText Qfiniti and Explore CE 22.4 delivers on exactly these challenges, from AutoScore and Native Chat Support, right through to CCaaS integrations and managed service offerings. During the podcast, Muhi and I discuss these developments and how they enable improved visualization and delivery for superior and seamless customer experiences. This includes examples of using historical data to create analytics not only around the history of a customer and their happiness or satisfaction, but also around agent behavior, and using these insights to develop tailored coaching - imperative to continually improve skills and service.
Tech For Good and Community Partnership
OpenText employees are given 3 days a year to volunteer and in 2022 alone, raised over $500,000 to donate to 58 food banks around the globe where it has offices. As just one example, over the course of two days, employees helped sort over 3,400 kilograms of food donations at The Food Bank of Waterloo Region as detailed here – this is also a brilliant demonstration of the power of long term community partnership in action! Additionally, the Zero-In Initiative, a framework to guide OpenText's ESG commitments and programs, is focused on the '3 Pillars' of Zero Footprint, Barriers and Compromise, with specific, measurable goals that will leverage data to enable transparent and accountable progress on critical challenges. In the podcast, Muhi and I particularly dive into Zero Barriers actions.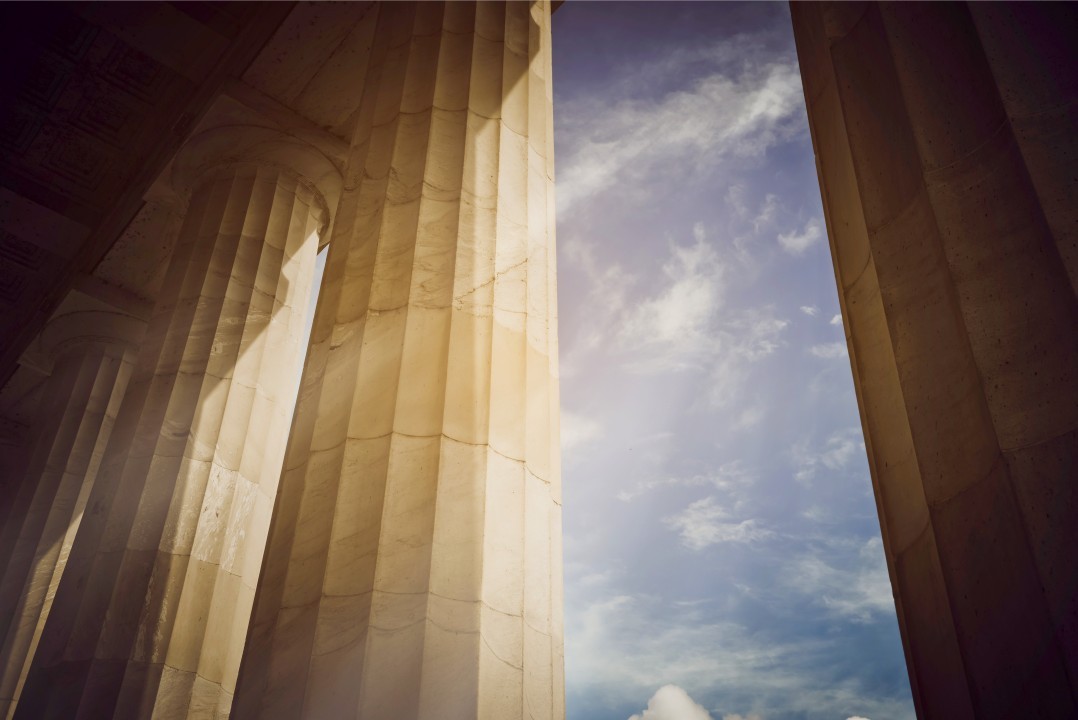 The '3 Pillars' of the Zero-In Initiative
Zero Footprint:
Committing to science-based emissions reduction targets of 50% by 2030, net zero by 2040, and zero-waste from ops by 2030.
Zero Barriers:
Committing to having a majority ethnically diverse workforce by 2030, 50/50 gender parity within key roles by 2030 and 40% women in leadership positions at all management levels.
Zero Compromise:
Committing to achieving these goals via a values-based approach that is rooted in transparency and integrity, supporting accountability and continuing to help foster a culture of 'tech for good'.
Power of Ecosystem Partnership & Growth by Acquisition
Underscoring the importance of partnership, Accenture research recently found that some 76% of business leaders surveyed agreed that today's business models will be unrecognizable in the next five years, and critically, that ecosystems play the biggest part in that disruption. Drilling into this further, during our discussion we consider our shared viewpoint that 'Integrations will redefine the future of modern work in the cloud'.
Building on OpenText business application integrations with SAP, Salesforce Success Factors, Microsoft Office 365 and Microsoft Office Teams, this trajectory was very much exemplified by the recent news on integrating OpenText™ Core Content with Google Workspace and upcoming plans around WorkDay, ServiceNow and many more. The approach improves visibility, enables the capacity to work in your native business application and integrate seamlessly, whilst also ensuring the same level of governance and security policies are in place.
'Our goal is to continue looking at all the relevant business sources, and bring a common unified way of governing, securing and putting record management policies around protecting that content. But also securing it through solutions, like Magellan Risk Guard, and extending those solutions through our intelligent capture with machine learning models where you train the machine to adapt'
Muhi Majzoub - EVP, Chief Product Officer at OpenText
Muhi and I also cover the very latest with Project Titanium - the largest R&D investment ever made at OpenText which affords the harmonization of public and private cloud features. Of note here too, one of Project Titanium's future committed goals is to reach Net Zero and dramatically reduce emissions along the way, aligned to the Zero Footprint pillar. Additionally, we unpack the latest news on the acquisitions which have played a major role in OpenText's growth strategy. This is exemplified by the August 2022 announcement of the $6 billion acquisition of Micro Focus, a $2.7 billion and UK-based enterprise business software and consulting company. This acquisition is expected to close on January 31, 2023 and will further spread the company's technology reach - more on this in the podcast!
Developer Ecosystem and Empowerment
Developers lie at the very heart of digital innovation success but growing challenges are creating risk, from issues of burnout to the escalating developer shortage worldwide. It is perhaps then no surprise that recent research by ISG now estimates the low-code/no-code market to be worth approximately $25 Billion today, and with the sector anticipated to expand at a compounded growth rate of 28% annually, reaching some $45.5B by 2027.
Muhi and I discuss the evolution of OpenText low code platform AppWorks in this regard including new integrations. Personally, this is an advance I believe is imperative to support the workloads and prioritization of professional developers, whilst encouraging the capacity to create new citizen / business developers too - those who can often be closest to the problem or opportunity at hand.

Tech Evolution – AI, ML and Metaverse!
Advances in Artificial Intelligence and Machine Learning can fuel the active intelligence that allows you to act at the right time - from negating risks to optimising opportunities. One very timely example discussed in the podcast is helping to uncover risky content (as pre-defined by you) using the AI driven sensitive data discovery software Magellan Risk Guard which can be run against any structured or unstructured data, and with embedded dashboarding supporting visibility and integration to inform decision-making.
Additionally, in respect to Machine Learning, this is a critical enabler for intelligent capture, so for example training ML to learn a specific type of document such as a driver's license. This involves scanning that content, extracting all the metadata and putting it into an advanced metadata structure, then finally storing the image and associating the relationship. And this is something that is now available fully automated with Magellan! The availability of intelligent capture products 'out of the box' allows customers to readily add value in automating business processes in their solutions.
And looking ahead, we also dive into a balanced discussion on rapidly evolving technology areas such as Metaverse – is this hype, hope or somewhere in between?! With OpenText 'The Information Company' that brings together the key dimensions of content, security, trust and experience, the synergistic possibilities here are clear. Muhi and I discuss 'Metaverse as the digital bridge between physical and virtual' with applications from specific clouds right through to empathy training. Every one of us today has a physical form and a digital identity that will be impacted through leveraging the new future innovation that will emerge out of the Metaverse. The time is now to reflect on how to do this the right way and embed considerations such as security, privacy, sustainability and inclusion.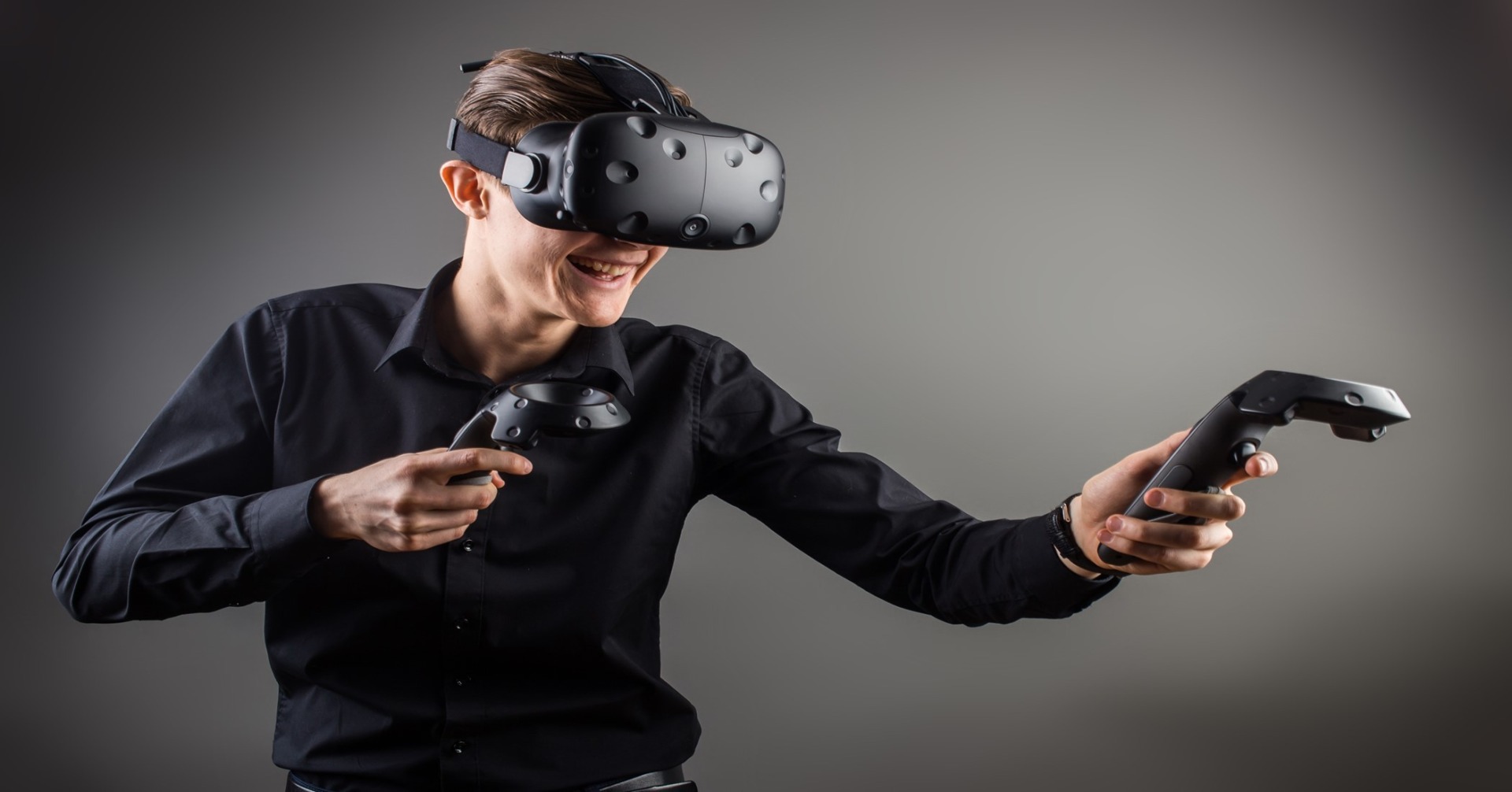 Cyber Security by Design
Underpinning a number of areas of our discussion was the ever constant theme of Security and Cyber Security threat escalation. The World Economic Forum recently stated that 'fire drills' are imperative for cybersecurity reflecting the increasing scale, scope and sophistication of threats impacting businesses of all sizes, and how suspicious network activity is more difficult to identify. In many cases, earlier versions of Network Detection and Response (NDR) tools are unable to detect today's more systematic and advanced command-and-control techniques.
Addressing this, OpenText recently shared the customer success story of MSSP MegaplanIT which offers more than 48 advanced cybersecurity and compliance services, and is now supported by OpenText NDR which brings together smart packet capture (SmartPCAP) and rich network metadata generation. The result? Minimized false positives, holistic network visibility and 50% faster responses to cyber threats! Additionally, the new OpenText partnership with Allstate providing Identity Protection for Webroot now heralds another important milestone in creating the solutions imperative to protecting people's digital lives - shielding devices, identities and private information - alongside powering a modern, personalized and opti-channel customer experience.

Skills Implications – STEM to STEAM
Digital transformation success is always enabled by a combination of elements extending beyond the technology itself, notably skills, culture, processes and change management. Within this, and as a long term advocate of moving beyond a focus on STEM to one of STEAM, I believe holism in skills development is critical. And this is more than just a naming change. It is about embedding and making visible the value of arts, creativity, and the very skills that make us human, such as emotional intelligence and empathy, onto an equal stage with the technology skills that can help us build a shared value future.
Drawing on Muhi's background with roles from engineer to coder, right through to product developer, product manager and EVP and a fantastically enriching journey from the Lebanon to Ghana and then the US, we explore our shared love for interdisciplinary skills including themes such as 'rise of the generalist', applying metacognition to 'learn smarter' and unpacking some of the most undervalued skills that can make a difference and help us all be more agile to change. Indeed, embracing being a constant innovator and with an endless curiosity for learning fast becomes a core 'mantra' from our discussion! In the podcast, we also explore the implications for leadership and shared value innovation too.
'Our company culture supports the concept that we are all great students, we come to the table every day, not believing we are the smartest, but we come to the table to collaborate to share ideas, but also take ideas from others, and then apply them toward a business solution'
Muhi Majzoub - EVP, Chief Product Officer at OpenText
Encapsulating this is the focus at OpenText beyond culture to the character and values that underpin it. And so alongside the dialogue with Muhi, I would also recommend reading 'Versant: Decoding the OpenVerse' by Mark J. Barrenechea Vice Chair, CEO & CTO at OpenText. This brings to the fore the criticality of character to team success, underpinned by the understanding that our character grows out of the values that we as individuals hold. It's a superb read!
Closing Thoughts
And finally, just a reminder that the core themes in this piece, namely the experience imperative, tech for good, community partnership, power of the ecosystem, growth by acquisition, developer ecosystem and empowerment, technology evolution (AI, ML, Metaverse), cybersecurity by design and skills implications (STEAM) are just the 'top takes' from our discussion. To explore more about the how of unlocking this 'Information Advantage' to deliver secure and tailored insights, please explore the full conversation with Muhi in the Tomorrow's Tech Today podcast special available now here:
And looking ahead, celebrating both Canada as a rapidly growing technology hub and OpenText as the country's most valued cloud company and playing a leading role in global technology innovation and business transformation, you can also see Mark J. Barrenechea, OpenText CEO & CTO open the Nasdaq, live streamed from Ottawa here on February 3rd. Congratulations to all involved!
All feedback and follow-on questions on the piece and themes are most welcomed,
Many thanks, Sally
About the Author
Prof. Sally Eaves is a highly experienced chief technology officer, professor in advanced technologies, and a Global Strategic Advisor on digital transformation specializing in the application of emergent technologies, notably AI, 5G, cloud, security, and IoT disciplines, for business and IT transformation, alongside social impact at scale, especially from sustainability and DEI perspectives.
An international keynote speaker and author, Sally was an inaugural recipient of the Frontier Technology and Social Impact award, presented at the United Nations, and has been described as the "torchbearer for ethical tech", founding Aspirational Futures to enhance inclusion, diversity, and belonging in the technology space and beyond. Sally is also the chair for the Global Cyber Trust at GFCYBER.