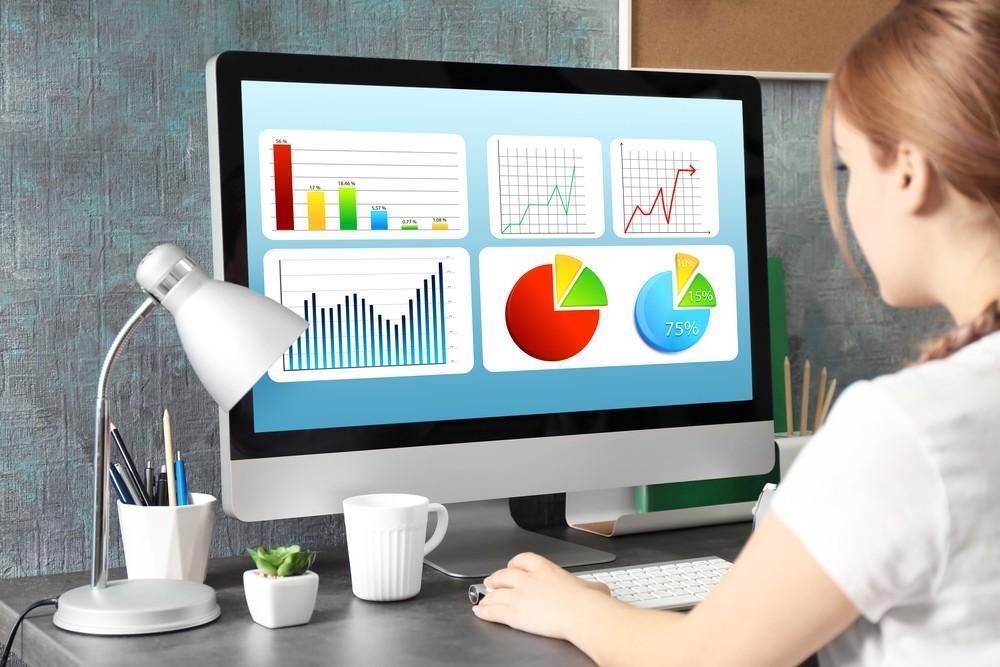 Customer analytics is all about collecting and analyzing customer data to glean insights about their satisfaction level, demands, and requirements.
The push for providing a sophisticated level of experience to customers across their buying journey has never been so hard as it is today. Customers today, have become more demanding and more impatient. Millennials and centennials easily get attracted to companies that meet their ever-increasing requirement for comfort and convenience. Above all, today's customers easily tune in to other's opinions. Providing enhanced customer experience has, therefore, become an essential to-do for companies if they wish to stay ahead of their rivals. Hence today, we witness a majority of businesses across the world going digital, empowering their customers with incredible services and products that leave them satisfied and happy. But developing customer-centric products is just not enough. There is a need for regular analysis and assessment of customer satisfaction level to make relevant changes required. While the marketing team is responsible for gathering customer-related metrics, the IT team has to analyze the collected metrics, understand the market trends, and glean actionable insights for product changes. And doing all of these manually in today's Information Age is nearly impossible. Here's where the term 'customer analytics' come into the picture.
Let's now understand what customer analytics exactly is. For companies to satisfy, retain, attract their customer base, it is necessary that they have an intimate understanding of them. That means, organizations should collect more and more relevant customer data and analyze it. So, the probable data is social media sentiments, demographics, product feedback, preferences, interests, browsing details, buying patterns and behavior, and so much more. All this data is readily available in large quantities, but how will companies unlock the real potential of the data? Customer analytics tool plays a significant role here. Customer analytics helps businesses to gain actionable and valuable insights required to anticipate, understand, and fulfill customer needs and demands. Gaining insights enable enterprises to make informed and strategic decisions and also reach out to their customers with relevant offers at the right time.
Customer Analytics: The Types
It is impressive how customer analytics tools help businesses gauge customer journey across their buying journey, understand their sentiments and lifestyle preferences, and tailor services according to each customer persona. Customer analytics support authorities to make prompt and informed business decisions, allowing them to understand who their customers are as individuals. Such knowledge will lead to accurate anticipation of public demands, which will help organizations to strategize an actionable path to achieve high profits. Not only the prediction, but customer analytics can give full visibility on 'what happened' and give insights on 'what should be done.' In simple words, customer analytics can be broken down into three main categories - descriptive analytics, predictive analytics, and prescriptive analytics.
Descriptive analytics - Data that organizations collect is either in a structured, semi-structured, or unstructured format. This raw data is not in an understandable format, and hence it becomes difficult for analysts to make the most out of it. Descriptive analytics paints an accurate picture of the past, describes what happened, and helps organizations strategize better for the future. Customer details, like browsing and purchase details, CSAT score (the numeric measure of customer satisfaction), transactional behaviors, and so on, helps organizations to get a complete comprehension on important metrics in an easy-to-grasp format.


Predictive analytics - It is a form of analytics platform that combines both, historical and current data, reveals patterns, and determine the future possibilities of any particular activity. Powered with AI and ML capabilities, the analytics platform can make educated guesses on what is likely to occur in the future.


Prescriptive analytics - Prescriptive analytics is basically a platform that provides details on 'what could be the best and appropriate action' in a particular situation. Prescriptive analytics is actually a progression to descriptive and predictive analytics. While the descriptive analytics help organizations understand the history and predictive analytics help forecast the probabilities, prescriptive analytics take into account the parameters collected and come up with an optimal action that best fits any particular circumstance.
Customers Analytics: The Benefits
Better, informed, relevant, and timely decision-making is one of the most incredible benefits of customer analytics. However, besides this, customer analytics can offer a lot more advantages to organizations that are worth notifying.
Customer churn - Organizations can easily curb their most challenging concern - customer attrition - with the help of customer analytics. The insights that they gain from the analytics help them understand customer requirements, meet their needs, and keep them happy. If you are an organization that fulfills every expectation of customers, then the chances of customer attrition will reduce, undoubtedly.


Customer engagement - Highly-engaged customers are likely to make repeated purchases. By using customer analytics, organizations can market their products to the right customers. Plus, the products or services will be customer-centric. All of this will lead to high customer engagement, which will ultimately help organizations gain a good ROI.


Increase sales - With customer analytics, companies can easily know customer's buying preferences, tweak products or services as per their needs, and understand their satisfaction levels. As a result of this, businesses will see their customer retention rate and conversion rate going high. All of these will ultimately lead to increased sales and good profit.


Campaign costs - Customer analytics targets the right and the most appropriate audience base, who are more likely to get converted into leads. Spending only wherever required will potentially increase the returns on investments.
Customer Analytics: The Challenges
It is undeniable that marketing is a challenging endeavor, especially in today's digital landscape. Customer analytics is a good option for the marketing team to get the required reports ready while not missing the deadlines, justified, but certain hurdles impede the organization's path to achieving analytics success.
First, for customer analytics to operate correctly, it is of paramount importance to collect quantity and quality data. Bad data might lead to inaccurate and incorrect report generation, which can cause a significant loss to organizations later.


Second, leveraging customer analytics and making the most out of it isn't an overnight job. Organizations should be ready with the infrastructure changes, a team of experts, and also passionate workers. A strategy should be prepared that comprises of all the actions necessary for achieving the goal fall.
In today's technology-powered world, businesses should bear in mind that customers are the real assets and a key enabler in revenue generation, and to offer the best to customers, customer analytics tool is of utmost importance. By collecting relevant data from multiple sources and using the right analytics tool, along with an effective strategy and cybersecurity defense mechanism, companies can also keep up their pace with their competitors. However, as all of this can indeed be a competitive endeavor, companies can opt for vendors, either to take care of nnovation or to help them out whenever and wherever stuck in their initiatives.