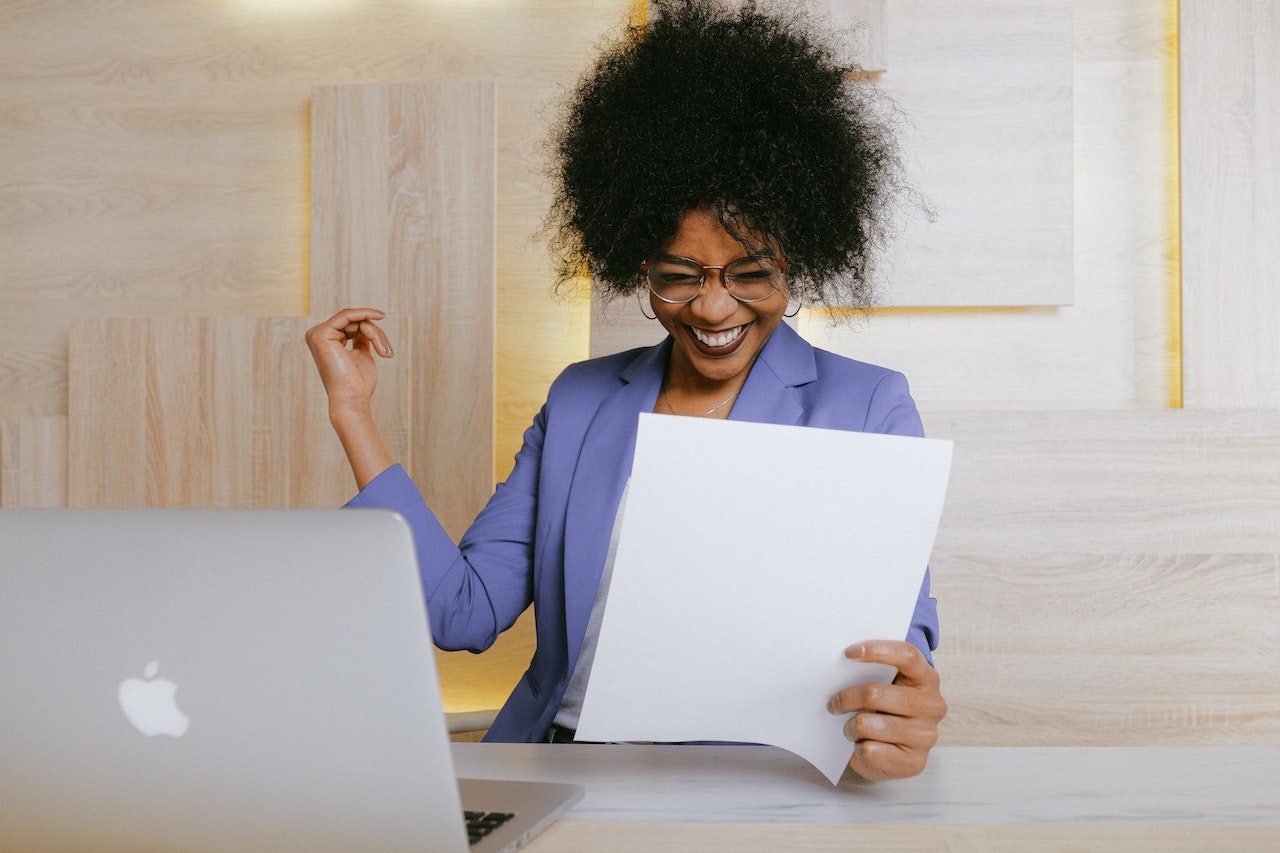 In a competitive and evolving commercial environment, businesses face the constant challenge of staying ahead of the curve.
As technology continues to rapidly advance, businesses that embrace innovation also tend to be the ones that thrive. In order to succeed, your company should aim to optimize its operations, improve customer experiences, and unlock new opportunities for growth.
There are a variety of tools that can help you accomplish these goals, but it can be difficult to determine which ones are appropriate. With a seemingly endless stream of options available, ranging from software solutions to hardware devices, determining which platforms are most suitable for your specific business's needs can be challenging.
So, let's take a moment to explore how you can harness technological advancements for business success.
Security Measures
Over the past couple of decades, robust cybersecurity measures have become paramount for businesses, especially as cyberattackers are becoming increasingly sophisticated. Therefore, your organization should adopt technological tools that can fortify your security defenses. Your efforts here can significantly influence your success by safeguarding your company's assets and the data of key stakeholders.
Traditionally, passwords have been the primary method of authentication, but they are prone to vulnerabilities such as weak choices, passphrase reuse, and phishing attacks. It can, therefore, be more effective to adopt passwordless authentication platforms. The systems for these protocols are relatively accessible for many companies. They utilize methods, such as biometrics (fingerprint or facial recognition) and hardware tokens (smart cards or security keys) to provide access to secure systems. This not only mitigates the security issues related to passwords, but users also tend to find passwordless authentication more convenient, as it is faster to use.
In addition, it's worth considering adopting artificial intelligence (AI) driven threat detection software. In recent years this has emerged as a powerful tool in bolstering the security defenses of businesses. The software can analyze vast amounts of network data and identify patterns indicative of potential threats in real-time. This enables your staff to respond in a more timely and agile manner, minimizing the need for your company to handle the fallout of breaches that are only noticed after they've occurred.
Automated Applications
Businesses are constantly seeking ways to optimize their operations and improve efficiency. After all, your ability to perform more swiftly and cost-effectively can give you an edge over your competitors. One powerful approach to achieving this is by leveraging automated tools designed to boost profits and handle risks. For instance, customer relationship management (CRM) software automatically collects and organizes data on consumers while enterprise risk management (ERM) tools can analyze data to help predict potential business hazards.
This doesn't mean it's always wise to use automation technology for every possible task. To use AI efficiently, use it to take care of repetitive or data-heavy tasks. This will free up valuable human workers to handle complex activities, engage in meaningful customer interactions, and spearhead innovation.
One of the key automated elements you may find useful here is chatbots. These are AI-powered virtual assistants that can connect to users through natural language processing. They can be particularly valuable for customer support, providing instant responses to common queries, automating order processing, and assisting with basic troubleshooting. Not only can these tools reduce pressure on your human staff members, but it also enables you to enhance the customer experience by offering 24/7 support.
Data Analytics
The current business climate is highly data-driven Your company has access to huge volumes of information about consumers, industrial practices, and the market in general. When used correctly, data like this can be used to gain actionable insights and make informed business decisions. This is where investing in effective data analytics tools can really impact your success.
One prominent technology used in data analytics is Business Intelligence (BI) platforms. These software services provide a comprehensive suite of tools for data visualization and reporting. In essence, they make it more practical for businesses to aggregate data collected from multiple sources and generate insightful reports. As a result, your business leaders can engage in data-driven decision-making in a more convenient and timely manner.
There's also been a rise in cloud-based data analytics platforms as of late, due to their scalability, flexibility, and cost-effectiveness. Cloud platforms can offer your business the ability to store, process, and analyze data without the need for extensive on-premises infrastructure. This can be particularly helpful when your business is still in its early stages and you need analytics tools that can grow with you.
Nevertheless, effectively leveraging data analytics technologies requires your organization to have a robust data infrastructure. It is crucial to ensure any information gathered and used by your platforms is accurate, secure, and compliant with any relevant privacy regulations. This is why it is wise to not only rely on analytics platforms but also invest in skilled data professionals, such as data scientists and data analysts. These staff members can ensure your company has the most responsible and advantageous analysis experiences.
Conclusion
Harnessing technological advancements is crucial for businesses seeking to thrive in a competitive and evolving commercial environment. Prioritizing robust cybersecurity tools, such as passwordless authentication, can safeguard valuable assets and data. Leveraging automation tools like CRM software and chatbots can optimize operations while investing in data analytics platforms enables businesses to unlock actionable insights.
Nevertheless, gaining a current awareness of tech tools is just the start. It is important to always be cognizant of your company's specific changing needs to ensure you adopt the most impactful technological tools. By regularly evaluating the evolving needs of the company, you can identify new areas where technology can make a significant impact and align your investments accordingly.