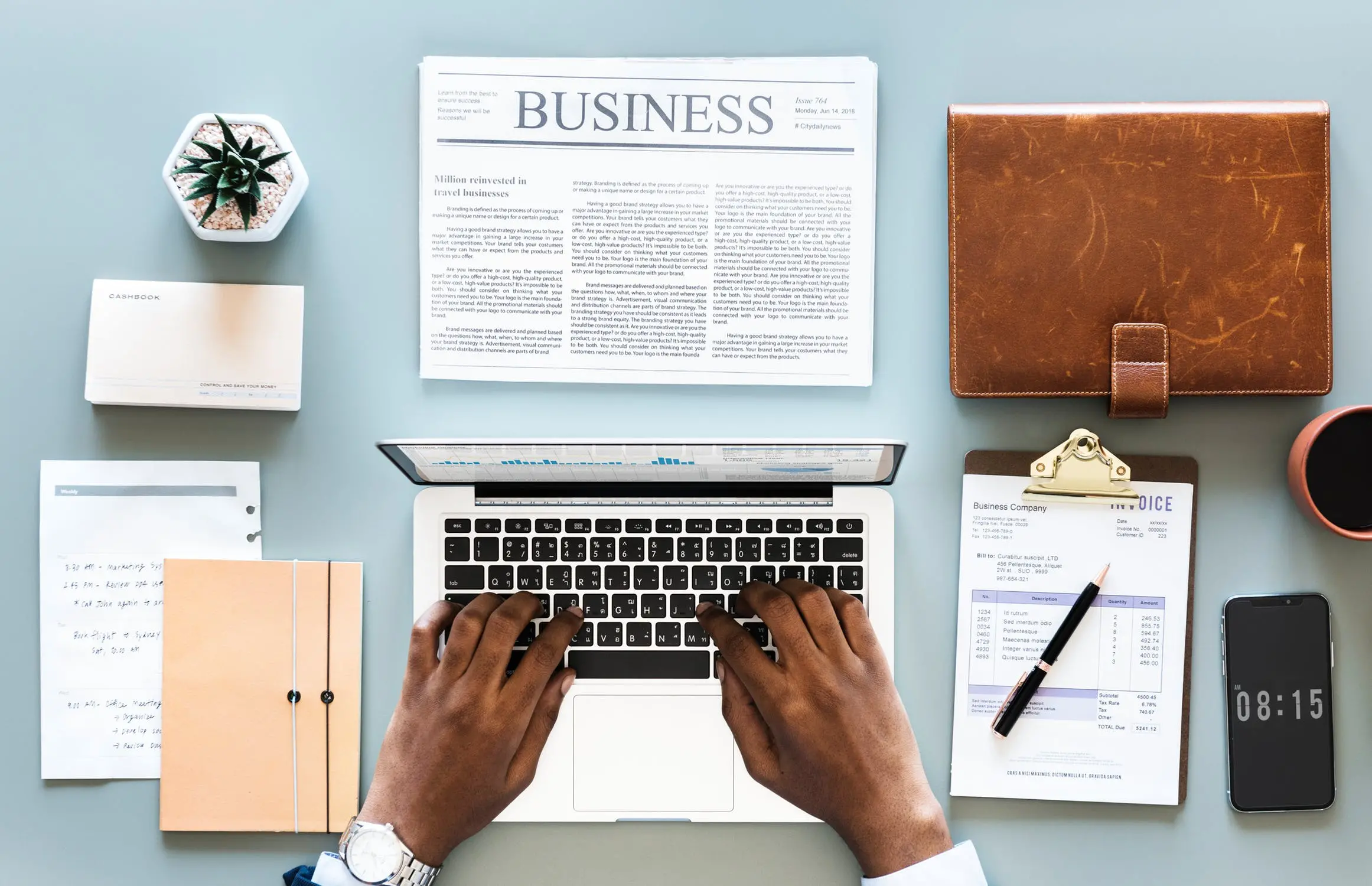 Can we save journalism with blockchain? You read that right! Blockchain's innovative uses range from securing confidential news pieces to using cryptocurrencies for monetary transactions to providing verifiability for readers. Read on to know more.
News organizations are facing tons of problems, ranging from trust issues to payment disputes to fake news to growing competitors in the market, and the list never ends. You might have come across situations where the report we read on news channels or newspapers differ from the news that comes up on social media platforms. Such instances might create trust issues against the news organization, obviously. The second issue lies around payment issues. As news organizations comprise of many players working jointly, including freelance journalists, full-time journalists, writers, and editors, paying them in a timely fashion is important. The third issue big is providing fresh, verifiable, and factual news to people. It is mandatory that news organizations care particularly about their reader's time, and provide them accurate news only.
The above reasons bring the necessity of saving journalism. But, how you ask? Enter the undeniably disruptive technology, blockchain.
1. Tamper-Proof News Pieces
Like in any other industry, there is a lot of competition among news organizations. The biggest game they want to win is that of publishing breaking news before anyone else covers the story. Hence, a lot of information that news organizations gather is highly confidential. Subsequently, high-level security is essential so that hackers do not steal your journalist's work. It is also essential to secure news information from employees within the organization who are not associated with the project. Blockchain can play a significant role in securing such data. As blockchain offers a decentralized database, news organizations can store the most-confidential information across a blockchain network. Functionally, accessing data from the blockchain ledger requires validation, that is, entering a 'difficult-to-break' code formed by a combination of private and public keys. Only participants associated with the project will have access to the information. Hence, there is no risk of data getting tampered or altered.
2. Cryptocurrency Payment Mode
Self-executing smart contracts, when combined with a blockchain-based application, such as Ethereum, can provide a secure medium for transactions. A software protocol will execute its 'already-built' algorithm, where it will rate the writer's work, and automatically send them their money. Freelance journalists or full-time journalists can sell their content to news organizations using this approach and get their compensation directly without any human interaction.
3. Verified News Publication
We all know that today's news channels are filled with fake, inaccurate, and biased news, plus fueled by lots of ads. If this case persists, then readers will no longer be interested in reading news written by journalists. So, here lie two issues. First, the news organizations will lose their customer base. Second, journalists will lose their job. But, blockchain is here to help us address these issues. Blockchain provides a transparent platform where journalists can submit their news pieces, which are then validated and scrutinized for accuracy. After the validation, the authors are paid fair revenues for their work. Additionally, readers get an opportunity to read the accurate news without any ads. Cool, right? Well, blockchain is a cool technology.
It is quite impressive how the 'art' of journalism and the 'technology' of blockchain are combined to offer creative and innovative ways to solve the current burning issues of journalism. Are you a news organization or a journalist? If yes, then it is the right time to prepare your business for blockchain