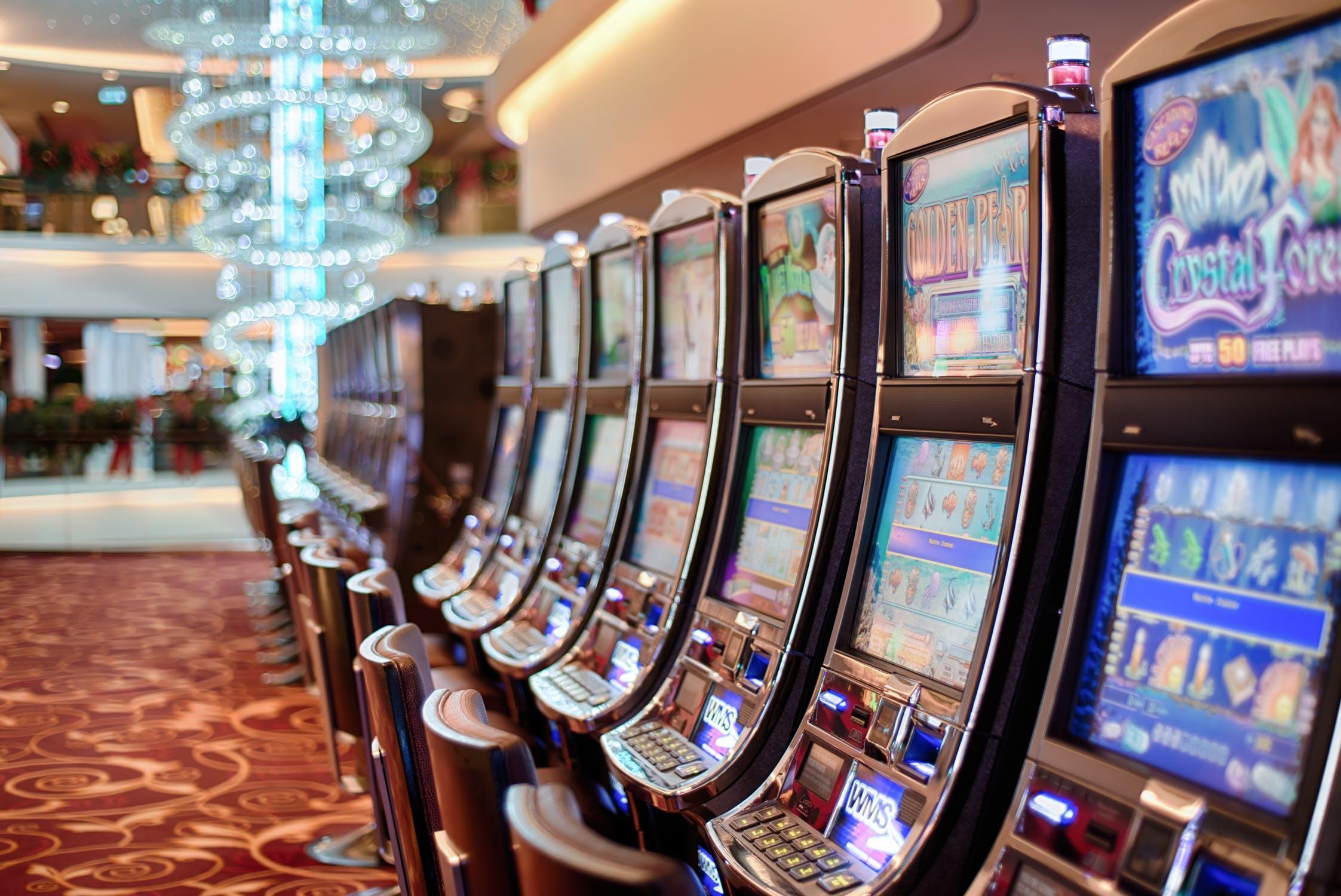 Slot machines are a staple of the casino experience, with the biggest gambling venues in the world playing host to hundreds or even thousands of different slot games.
While you may have taken just a handful or a whole heap of slots for a spin in the past, unless you look into the matter a little further, you might not have the first clue about how they actually work.
To demystify this amazing invention, here is a look at how slot machines work in a casino and what variables you should keep in mind as you play.
Traditional Mechanical Machine Designs
Slot machines have existed for well over a century, and while mechanically-operated examples are less common today, they are still worth considering as plenty of places still make use of them. Furthermore the fundamentals of the way they operate are somewhat consistent with their digital successors.
The reels, mounted on a horizontal shaft, make up the core of the machine. Pulling a handle or pressing a button will start the reels spinning, while brakes will kick in to stop the reels at random points to display symbols.
Randomness is achieved through a complex system of notched disks, gears, springs and stoppers. Plenty of people ask: can you predict slot machine odds. The fact of the matter is that odds are set by the state to avoid foul play on the part of operators. This means that randomness is the only factor at play in determining whether you win or lose, and all machines must have the possibility to pay out; the only question is when this will be.
Electronic Slot Machine Evolutions
When electricity started to become commonplace, slot machines evolved to take advantage of this, moving from mechanical gears to electronic motors to power the spinning of the reels.
Eventually these machines would also be superseded, with all-digital slots now widely used throughout the country and around the world.
What sets digital slots apart is the fact that randomness is achieved through the use of a random number generator (RNG) rather than some mechanical means or even an electronic circuit.
Modern RNGs are not just found in slot machines, but also in other industries such as video games and even cyber security.
To understand precisely how RNGs operate, you will need to be a mathematical whiz kid and also a computer programming professional. The layman's explanation is that they use algorithms to determine the outcome whenever the virtual reels are spun, just like in past eras when more primitive machines were the norm.
More on Odds & RTP
Now that you have a better idea of what is going on with the internals of slot machines, it is worth diving deeper into the matter of how they work from the perspective of odds and payouts.
We have touched on the idea that odds are strictly controlled to ensure fairness, and this is certainly a good thing for players. However, this does not mean that the companies that design the machines need to make it very likely that jackpots will be won; quite the opposite.
There are a few ways to control the odds of winning, and the RTP (return to player) rating is a good way of indicating how generous a machine will be with its payouts.
Expressed as a percentage, the RTP shows how much cash the machine spits back out and how much the casino gets to hold onto. A machine with a 75% RTP, for example, will mean that 25% of its takings stay with the casino, while the rest is issued randomly to players.
The good news about slot machines in casinos is that they are usually set with much higher RTPs, usually in excess of 90%, because this is a competitive market and players who know that the chances of netting a big win are lower will simply look elsewhere for their fun.
The other crucial point to bear in mind is that casinos have no minute-to-minute control over machine odds or RTP; these are preconfigured and, in the case of digital machines, literally managed by a computer chip onboard.
Symbols, Paylines & Final Thoughts
If you are a complete slot novice, you might also need to gain an appreciation for the way that the machines work from a player perspective. At its most basic, a machine will let you pick a payline, spin the reels and hope to land on matching symbols to pay out a set amount according to the value of the combination you achieve.
More paylines, symbols and wilds are available on modern machines, but there are lots of variables involved. Ultimately it makes sense to compare your options and play responsibly to get the most out of the experience.