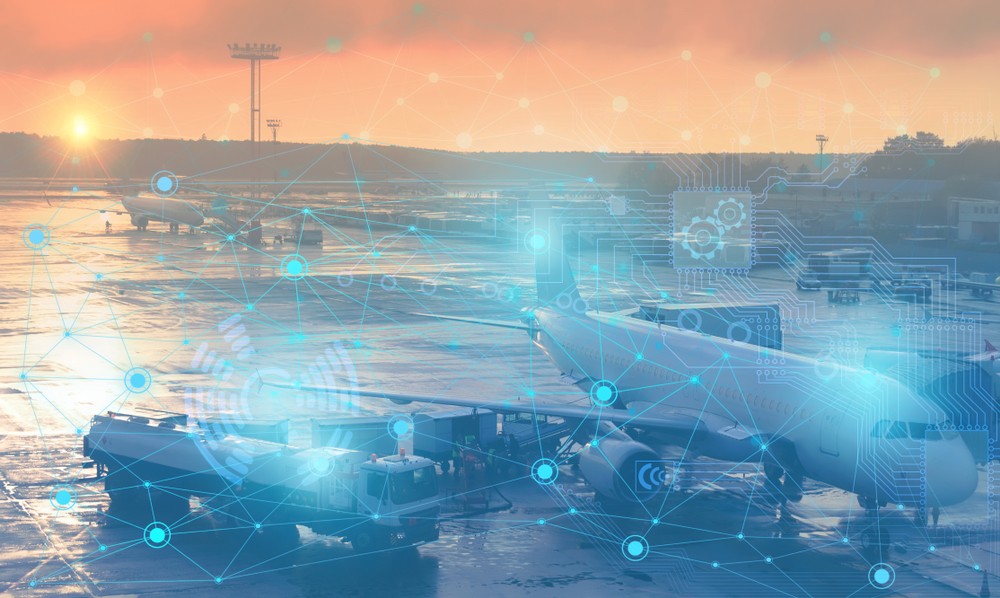 The use of the internet of things (IoT) in aviation has taken the industry to new altitudes.
The aviation sector has always been dependent on technology.
IoT enables to reduce or eliminate the most common complaints in the industry.
Aviation companies are emphasizing on creating a fully digitalized sector using AI, cloud computing, IoT, and blockchain technologies. The adoption of IoT in aviation will be a key driver for the complete overhaul of the sector.
Applications of IoT in Aviation
IoT proves beneficial in many aspects of the aviation sector. Following are some of the ways aviation is helping airlines provide better services to their customers:
Automated Check-ins
Checking in at the airport is a tiresome activity. Airline companies are leveraging IoT to provide an automated check-in process for flyers. With the use of IoT, airline companies can allocate a seat to the customer right after booking based on their saved preferences. This proves helpful in saving time for customers at the airport. It also helps companies avoid serious issues like over boarding of passengers, which can cause damage to their reputation. The time and human resources saved in the process can be employed to carry out other tasks while providing an equal, if not better experience to the user.
Baggage Tracking
Customer baggage loss and mishandling prove to be a big issue faced by airline companies. IoT can intervene and help solve the issue. Airlines can use RFID tags on bags to help keep track of flyers' luggage. With the help of a mobile app, the user, as well as the company, can constantly monitor luggage and avoid baggage misplacement. Delta's mobile app sends push notifications through which passengers can see their baggage location constantly. Delta has achieved a 99.9% success rate with RFID baggage tracking, which made it the best among US global airlines in 2015.
Maintenance Operations
Airline companies are connecting all operations on a single network that can share data with each other. Having an interconnected network helps in generating tons of data which can be monitored real-time for better maintenance of aircraft and other utilities. Defective parts can be recognized and serviced early - saving time, money, and human resources. Proper maintenance of aircraft leads to increased efficiency. Virgin Atlantic, for instance, is producing a fleet of IoT-connected Boeing 787 planes. The data generated by these planes can be monitored and analyzed real-time to carry out maintenance procedures efficiently. Workers can be notified of a mechanical issue well in advance using the data generated by these IoT aircraft.
In-Flight Entertainment
International flights usually take long hours and a sense of boredom can set in for passengers. Airlines are introducing AR and VR enabled IoT devices for entertainment purposes during flights. Qantas Airways, in partnership with Samsung electronics, has unveiled the industry's first virtual reality experience. These VR headsets not only give passengers a one-of-a-kind immersive experience but also help in the collection of passenger data. This data can then be analyzed, and insights can be extrapolated to provide better services to the customers. Better knowledge of customer preferences can provide for a more personal experience. The airline can determine what offerings to provide a particular passenger based on their previous use. In the end, this will boost the airline's profits and increase customer satisfaction. All thanks to technologies like VR, big data, and IoT.
While IoT is not going to make airline travel a flawless experience, it is making it more pleasant. With further advancements in technology, IoT in aviation is going to completely transform the airline industry, proving highly beneficial to both airlines and passengers.