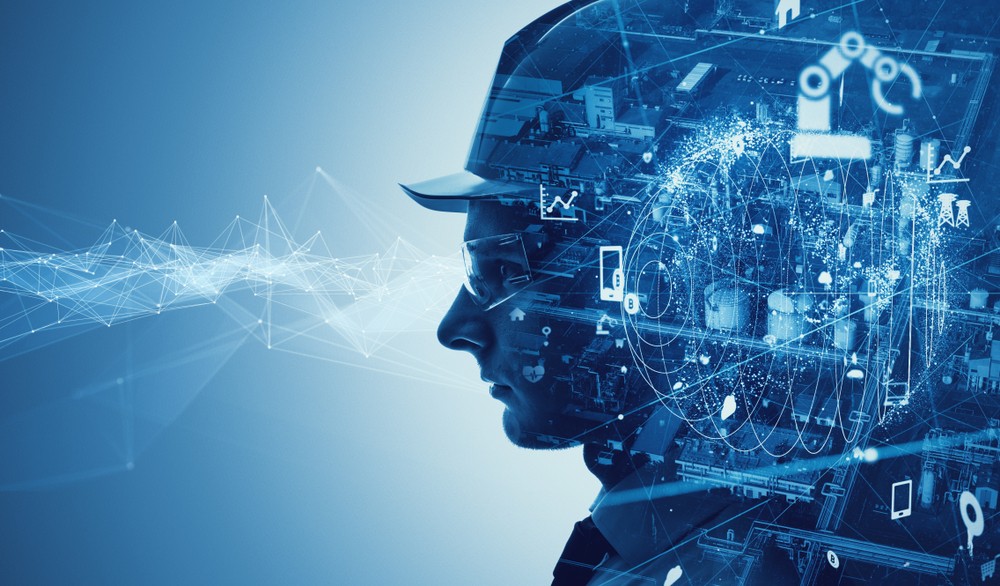 NLG can help in humanizing analytics for companies that can help them to utilize every bit of data they collect.
Every small and large organization needs data to carry out their daily operations. Hence, 53% of businesses have adopted big data analytics tools to enhance their daily operations. Despite being aware of big data best practices to utilize data, not all organizations are able to utilize every bit of information they collect. Most of the data they collect goes unused. An insight report suggests that between 60 to 73% of data collected within an enterprise goes unused. This unused data is called dark data.
Gartner has defined dark data as"The information assets organizations collect, process and store during regular business activities, but generally fail to use for other purposes (for example, analytics, business relationships and direct monetizing)." Companies are not able to use every bit of collected data because of a lack of skilled analysts. Salary packages of data scientists are high because of the quality work they provide and their demand. Not all companies can afford to hire a team of great analysts. But now, organizations can overcome this challenge. Until recently, humans have been communicating with machines through typing, signaling, or touching a screen, which made it difficult for every employee to understand complex data. With the help of NLG, businesses can humanize analytics. Humanizing analytics will make it possible for every employee to understand data and eliminate the need to hire a complete team of data scientists. And that's exactly why companies need to humanize analytics.
The Need for Humanizing Analytics
Humanizing analytics means making data readily available and easily understandable to every employee and not just data scientists. Humanizing analytics provide several benefits, like enabling companies to utilize every bit of data, eliminate technical biases, and understand the context of all decisions made by technical systems.
To Minimize Dark Data
Dark data can be generated from log files about customers or systems, geo-location data, and network data, among others. But businesses don't focus on such data. They majorly focus on customer analysis when it comes to leveraging data. In fact, customer analysis is the leading use case of data analytics for technology-based enterprises. And this increases the amount of dark data. Humanizing analytics will simplify complex dataset structures. And this will enable every employee to easily interpret data and its importance. Also, it will enable employees and managers to understand where they can use such dark data and streamline operations.
To Eliminate Hidden Biases
There are several common biases in big data. Not all these biases occur due to a lack of data availability or inaccurate data. Some biases occur solely due to a lack of interpretation by data scientists. For instance, the confirmation bias, also referred to as perception bias, occurs due to data analysts' opinions. Confirmation bias is a phenomenon where data analysts tend to become partial towards data that is in alignment with their beliefs and opinions.
Another example is the availability heuristic or availability bias. It refers to a situation where data analysts make decisions based on readily available data. This occurs as some data scientists believe that immediate and latest data is relevant data. But that's not always true. Humanizing analytics facilitates data understanding, which helps data scientists to make accurate inferences and avoid such biases.
To Understand the Context
Raw data is of no use until presented with the layer of context. For instance, the naked number "7" can mean anything like the number of days in a week, stock level, or amount of a product. Hence, layering data with context is of utmost importance to provide value to it. Humanized analytics will make complex data civilized and automatically give context to raw data. And since it will provide context to every bit of data, it will also help data analysts to understand why a predictive system made a prediction.
Humanizing Analytics with NLG
NLG is a technology that can convert data into a natural language that is easily understood by humans. Hence, NLG becomes a natural fit to humanize analytics.
Streamlining Data Interpretation
NLG with text-to-speech technology can enable human-machine interaction through human gestures and voice. This will enable businesses to simply ask questions to machines about their data and get responses in natural language. It can be done with the help of analytic bots. Analytic bots are NLG enabled chatbots that are deployed to analyze data. They can have multiple benefits like:
Streamlined communication: Even if companies utilize business intelligence tools to analyze data, the process isn't straightforward. It is a multi-step process. Analyzing with BI tools includes steps like selecting the data that companies want to analyze, importing it to the BI tool, and readjusting the data based on first insight and going back through the entire process. Analytic bots enable humans to simply enter the question for which they want to find the answer. And bots can automatically understand the query and analyze relevant data to get an appropriate response to queries. This will also make the analyzing process much faster when compared to analyzing unstructured raw data, as analysts will be able to directly communicate with data.
Personalized suggestions: By understanding the context of a query, analytic bots can not only find answers to business personnel queries but also provide relevant suggestions that are closely related to queries. Let's take a simple real-life example to understand how it works. Suppose a real estate organization wants to invest in a property. Managers can ask analytic bots to analyze the optimal price for that property. Along with finding the optimal property price, analytic bots can also provide suggestions on how renovating that property can increase ROI on investment.
Scaling Data Analytics
Data analytics and business intelligence tools are generally available only to managers and leaders. And one of the reasons for this is that datasets are complex and understandable by everyone. Humanizing analytics with NLG will make it possible for each and every employee to understand complex data structures through natural language. Humanizing analytics with NLG will scale data scientists to everyone and not just data scientists. Businesses can also assign any employee for analyzing different data so that they can utilize every bit of information. For instance, they can assign tasks of analyzing network data, log data, and geo-location data to different employees and not a single data scientist. This will help them to benefit from all the data collected by their enterprise systems. For example, analyzing networking data will help them measure the energy and resources spent on transferring data or the optimal bandwidth and latency required for streamlining data transactions between systems and servers.
Leveraging NLG for humanizing analytics will take data analytics to an entirely new level. And with every employee able to manipulate and understand data. This will lead to more innovative ways to streamline business processes and operations. But this will also raise cybersecurity concerns. Hence, they will have to find ways to scale data analytics and simultaneously enhance data security. If organizations can find a way to both scale analytics and secure data, then they can achieve their vision of becoming data-driven organizations.