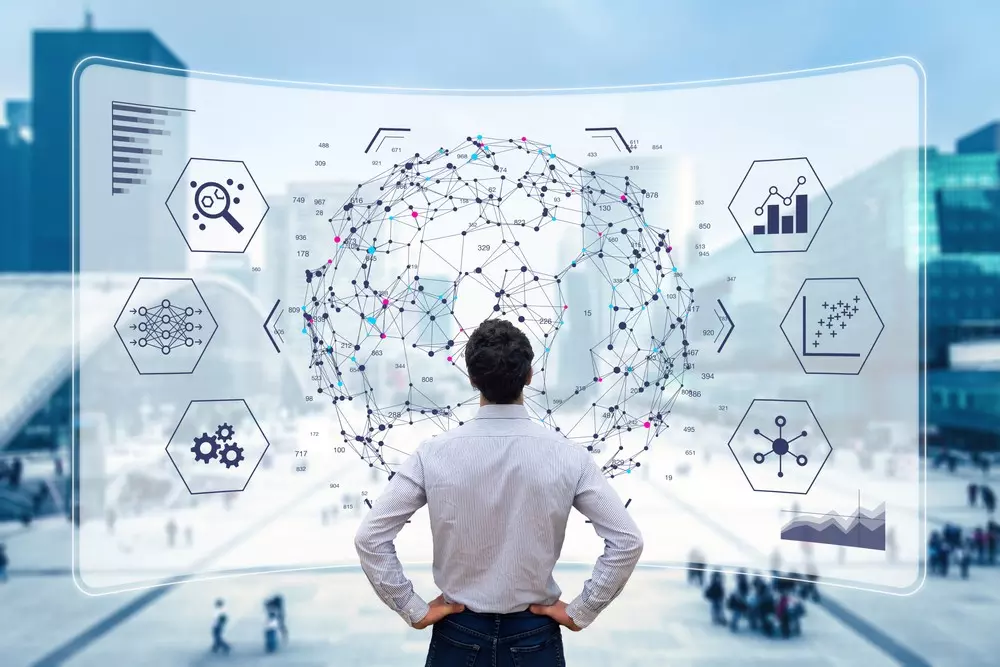 Successful data management is a critical business driver in the digital era.
Data-driven marketing trend has hit marketers hard. But, in the pursuit to keep up with the pace of technological trends, most marketers often fail to make the most out of data they collect.
While the world is evolving to get digitized, marketers are also trying to be on the same plate. We see most of them jumping online and redefining their marketing practices and strategies. In today's technology-driven world, the right way to fulfill the excruciating expectations of their customers is to give marketing the twist of technology. Those marketers who wouldn't participate fully with technology fear to lose relevance in the marketplace. Hence, to go with the trend, marketers today are adopting the latest, most-relevant approach - the data-driven approach. Data, if analyzed thoroughly, has the potential to unleash customer behavioral patterns, which can then be used to adjust marketing strategies as per customer preferences. Having that target in mind, marketers collect data from all possible sources available to them, ranging from social media to purchase history. But what's next after this? A majority of marketers stumble at this point. A lot has to be done post data acquisition process, that usually remains undone. The report from Teradata says it all. "87% of marketers consider that their organization's most underutilized asset is data."
True that data has tons of room for bringing forth positive customer experiences and customer satisfaction across every touch point, but only if marketers make the most out of the data that is collected.
How to Make the Most out of Data?
For marketers who have already climbed aboard the train named 'data-driven marketing,' and who are willing to get on it, should first analyze how they would make the most of data. Having said this, let's mention concrete ways to make the maximum of what marketers call 'the lifeblood of the organization - data.'
Choose the perfect location for stores - Finding a location for opening a store is time-consuming and could be tricky. You should choose a place where a majority of people would be willing to buy the product you sell. Data could help you with this. Collecting data on customer heat maps would help you take a better decision on where you could merchandise your products or what's a better ROI-giving location for stores.

Provide a personalized shopping experience - Millennials get frustrated when unnecessary emails or irrelevant brand notifications pop on their smartphones. Marketers are, therefore redefining their way of promoting their brand by only getting in touch with relevant customers. And here's where the concept of personalized advertisements came in. 70% of millennials are comfortable with marketers accessing their browsing data or purchase history. This clearly means that they are absolutely comfortable with compromising their privacy. At what cost? If and only if marketers send relevant advertisements rather than bombarding them with the irrelevant ones.
Marketers can collect customer data on their purchase history, cleanse the data, and gain actionable insights on who actually wishes to buy their product. By focusing on individual customers rather than the mass, marketers can remain unique in the customer's mailbox, which will help marketers get more leads. Besides, promoting a brand to only the high-value customers and not focusing on the irrelevant ones will have a major impact on the organization's financial savings.
Get customer feedback - Once a product reaches customers, marketers would want to know the reviews customers have for the product. By collecting appropriate data on customer response, marketers can analyze why a majority of people are unsatisfied with their product or do they want some additional features to be added in the future.
Such niche data would help marketers improve their products and services in the future. Improved products will leave a positive experience, thereby impressing customers and making them happy. By word of mouth, these customers will help marketers in their customer acquisition program also.
Create innovative and better products - In this era of highly disruptive technologies, products that are in fashion today go out of fashion the next day. Customers are bound to get attracted to brands that offer the newest products having features better than the previous ones. Hence, to win the hearts and wallets of customers, marketers should constantly assess their products, find ways to improve them further and offer products to customers that exceed their expectation levels. Wondering how marketers can achieve this? Obviously, the right data will guide through the right path.

Send discounts and coupons - With the help of the collected data, marketers can anticipate customer demands. Based on accurate predictions, marketers can reach out to their customers with the right product at the right time. Marketers can send promotional offers to the identified warm leads. This will attract the potential customers further, which will help marketers gain better ROI. Additionally, a customized marketing strategy will stop wastage of funds.
Are You Doing it Right?
Data has become an important agenda for corporates today if they wish to see maximum gains in terms of business efficiency, performance, and revenue growth. But the question here is, are they making the most out of data?
To fully exploit the data capabilities, organizations should:
Identify, collect, cleanse, and manage big data from various different rich sources,

Develop an advanced analytics platform to streamline operations, anticipate demands, and

Become a competitive differentiator and prepare the organization for a makeover.
But for achieving this, organizations need to focus on:
Developing a new strategy for unlocking the maximum data potential, and

Choosing the right technologies, like predictive analytics.
Along with this, organizations should also have a clear objective of what their marketing team actually desires. Once a list of goals is ready, they should take support from the skilled IT professionals to seek information on how data can help them attain their goals. After this, organizations should redefine their infrastructure and make it flexible and data ready. Legacy IT architecture may not support the unstructured data. Hindrance in assimilating siloed data can put a negative impact on analysis later.
The next step should be data collection. Better and richer data would help marketers gain a granular view of their customer's interests and preferences. Data is essential, but most importantly organizations should have the right people who work on it. Hence, regular training should be undertaken by professionals to skill and upskill employees. Doing this, organizations can ensure that the collected big data and the analytics process work synchronized. With a highly trained team of experts, organizations can build analytics models that would help them unlock maximum value possible with data.