Marketers have overcome challenges faced with traditional marketing practices by transforming digital advertising with machine learning.
Machine learning is one of the hottest buzzwords that is gaining the attention of the majority of organizations. This is because various industries are trying to identify the hidden opportunity or patterns in their collected data, which could then be used to make profits. Similarly, to stay ahead of the curve and to ensure business growth, marketers today are transforming digital advertising with machine learning. Marketers can use the technology to add meaning to the real-time data collected from their customers.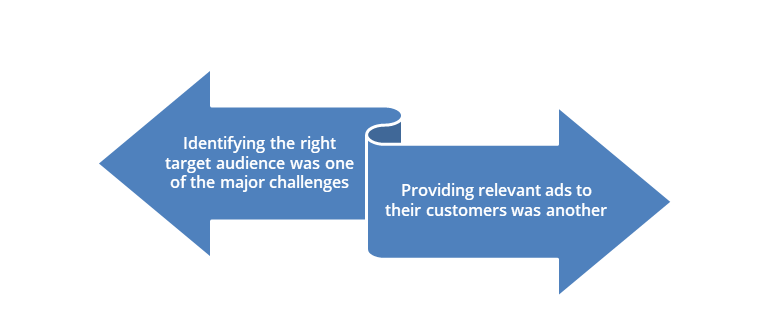 Challenges faced with Traditional Marketing
According to Association of National Advertiser, 50 percent of respondents out of 374 marketers do not have a defined customer decision journey nor do they understand where they need to focus their marketing programs. However, to stay ahead of the curve, marketers should understand their customers and their needs well. The traditional marketing tactics do not provide enough insights about customers and, hence, there is a need for an advanced technology to take its place. One of the significant challenges faced with traditional marketing lies in identifying the right target audience. From the humongous amount of data assimilated in the retail industry, it becomes complicated for marketers to analyze each detail and then send them offers or advertisements. This leads marketers to send irrelevant ads to customers. Another challenge with the traditional marketing approach is regarding how marketers can retain customers, how they can communicate more personalized ads, and how they enhance their advertising's overall experience. Marketing aims at identifying the right audience and delivering the best possible offers, which is not possible with the traditional approach.
Transforming Digital Advertising with Machine Learning
Digital advertising is a new marketing tactic used by marketers. People spend a lot of time contemplating when they need to buy a product, search something they are unaware of, or watch some movie. Machine learning gathers a large volume of data from multiple sources. How will machine learning help digital marketers? With customer-related data, machine learning algorithm can find patterns in customer needs and their behaviors. Such an insight will help marketers in customer segmentation process, helping them to target the potential customers for their brand. Knowing who their audiences are, marketers can send personalized ads, offers, and coupons to customers, enabling them to buy the product.
The customer lifetime is based on how well you fulfill their needs and make them happy. The feedback forms help marketers understand their customers' reaction and the reason for dissatisfaction over a particular product, if any. Such an insight will help them improve the areas, where they lack. No doubt, if the customers are happy with the product, then they will buy the same product in the future. Additionally, they will recommend their friends and family to buy the same product, helping marketers widen their market.
Transforming digital advertising with machine learning will help you solve challenges faced with the traditional marketing method. If you want to stay ahead of your competitors, get more customers, offer them with the best service, leverage machine learning in your business.