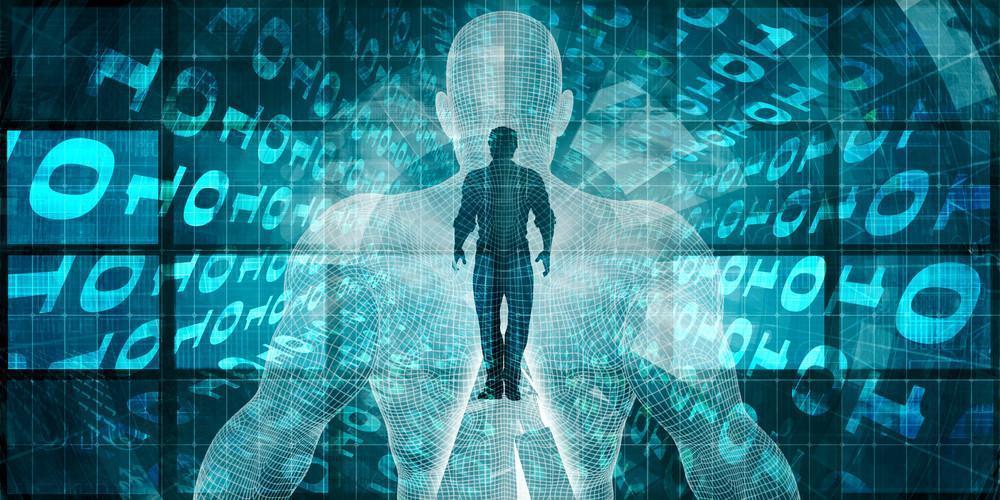 Adopting modern technologies at work is easier said than done. A lot of things have to be taken care of. For smooth and successful technology adoption, various requirements, ranging from funds to people to security policies must first be met.
This year has been full of chin-scratching innovation, groundbreaking applications, and incredible business digitization. Tech giants have invested a lot of capital in new-age technologies with the aim to increase business productivity, revenue, and accuracy. These companies seem to be drooling over AI, ML, Big Data, Blockchain, IoT, and other such powerful, modern-day technologies, to gain a competitive advantage. While the big players have made the leap of faith already, several small and medium organizations are still contemplating. But going by the current trends and the predictions for the future market, implementing modern technologies in business may not really be optional anymore. Following the path, the small and the medium-sized enterprises are now stepping into the battlefield to get a digital makeover.
However, just making the decision to adopt technologies would not help enterprises gain a foothold in a competitive market. A lot of efforts are required to be made for creating the right roadmap for making this mission a success. Working in collaboration with developers, CIOs should evaluate the keys for success at digital business. The first and the foremost requirement is to have an altogether different infrastructure that meets the requirements of the advanced technologies. Along with the infrastructure, the business leaders have to check on other resources too. Hence, for successful technology adoption, companies have to first meet certain requirements that pave the way for a smooth and seamless tech experience at work.
Change is never easy and people usually do not like stepping out of their comfort zones. Take the example of the switch from Excel to Google Sheets. Though Google Sheets are easy to operate and provide a lot of benefits over Excel, not every employee in the organization would make this transition in a positive fashion. Now just imagine, if this small transition was not easy for some employees, how can we expect them to understand the need for a complete makeover of the tech infrastructure? Hence, before getting technologies on board, business executives must explain to the employees why the change is required. Hence, the first step is to make the employees ready for the change.
2. Re-skill, Upskill, Hire Employees
Organizations are going through a phase of transition. They're exhibiting significant changes in their job openings and skill demands. As the world moves towards automation, business organizations expect their employees to become ready for this move and update themselves with the required technical know-how. Through training, companies should reskill and upskill their employees before they introduce a new technology at work. New-age technologies offer many advantages, but to unleash their true potential, companies should have the right team of experts in-house. Only employees with the right skills can identify the right use cases for technology in their business. Hence, it is of prime importance that organizations first identify the skills that employees should possess, train them, and then hand over projects that leverage new technologies.
3. Raise Enough Funds
Industry behemoths have already started working around some of the most advanced technologies. Most small and medium-sized organizations need to catch up. And one of the primary barriers that these companies face is the lack of funds. To adopt new technology, a large part of the infrastructure needs to be changed. And that can be quite resource-intensive! Companies should, therefore, list down the areas where they will require capital to be invested, raise enough funds, and then plan to adopt the technology.
4. Implement a Cloud-Based Data Storage System
Data storage is a dynamic process. Every hour, every minute, every second, data continuously flows into the data repository. Without the right data, neither companies can achieve anything nor the technologies can help them achieve anything. Data is, hence, considered to be the lifeblood of organizations. But, data from that gets assimilated in real-time has to be stored in a robust data storage system. And, storage on hardware is not the best option. Why you ask? Here's why: Real-time data gathering from different sources and in different formats can be taxing for the storage space on most hardware options,
No backup advantage,
File sharing with clients or vendors is a problem, and
No flexibility to work from anywhere.
Taking such disadvantages into consideration, organizations should incorporate cloud-based data storage software that fits their business needs, is economically competitive, and market-ready.
5. Strengthen Cybersecurity Policies
Cloud-based data storage platforms have brought in tremendous opportunities, but have also given birth to challenges around data breach. When data is stored online, there is always a concern around hackers trying to steal the data. Not only data breaches but also the risk of grifters trying to inject malware into the cloud platforms is a reality. Once the malware is injected successfully, hackers can eavesdrop, alter the classified data, and loot the data away. A new world of cybersecurity threats opens up with cloud-based platforms, despite the advantages. Taking this into notice, companies should create or include strong cybersecurity policies. Making the existing infrastructure flexible and supportive, collecting funds, encouraging the right attitude amongst employees, handling the real-time data coming from different sources, imposing cybersecurity policies are the basic minimum requirements that companies must plan for when planning a successful technology adoption. However, planning all this can be stressful as well as time-consuming. So, organizations can simply choose to outsource. By choosing vendors, organizations can save their spending, accommodate quick modifications, worry less about setting up an IT infrastructure, and plan for organizational strategies, and do so much more with their time. Even if employees are trained in the required skills, sometimes understanding tech-heavy projects demands professional support and guidance. But, the freshly trained employees will not be in the best position to serve the intended purpose. So, medium-sized companies and startups can opt for vendors to plan for long-term or ad-hoc training and support. But, the key here lies in flexibility. The vendors that companies choose should:
provide end-to-end solutions,
check for upgradation of service,
upgrade their service without any extra cost, and
provide 24*7 customer support service.
So, while choosing vendors, make sure that the vendor agrees on delivering the points listed above, check whether the vendor suits your project, go for expert guidance, and then go ahead with your decision. Whether you choose to modify your organizational infrastructure or you opt to outsource, is totally your wish. What's important here is leveraging new technologies so that you don't get left behind. Hence, make a decision soon before it gets too late.