While improvements in the facial recognition technology are on the rise, privacy concerns around the technology are also surfacing.
This has led us into asking - Is facial recognition really as useful as the experts claim, or is it just another tool that can lead us to a dystopian future?
Imagine a world where you can pay for your cereal without cash, cards, or a phone, by just smiling at the cashier. Now, imagine being monitored by the authorities for being an ethnic minority. From smiling to pay to being monitored as an ethnic minority, countries worldwide are displaying both, the bright as well as the dark sides, of using the facial recognition technology. Facial recognition is not an altogether new technology, but artificial intelligence and machine learning are constantly making facial recognition better. Apple raised the bar for facial recognition by introducing the facial biometric system with 3D scanning with iPhone's Face ID. In fact, iPhone's face ID is so accurate that WIRED attempted to spoof or hack the face ID with the help of experts, but failed miserably. While modern technology is making facial recognition more accurate and secure, concerns related to facial recognition privacy issues and surveillance are also being raised. So, let's explore the pros and cons of this buzzing technology in this post.
WHAT ARE THE PROS OF FACIAL RECOGNITION TECHNOLOGY?
1. Enhanced Security
With the 3D biometric system and infrared cameras, facial recognition can perform more efficiently. A company's premises can be secured by monitoring employees and visitors. Moreover, trespassers can be identified immediately. As a result, facial recognition can drastically improve the security and safety at workplaces.
2. High Accuracy
With artificial intelligence and machine learning, facial recognition has achieved a higher success rate. Hence, the chances of spoofing the system or hacking are severely reduced. Now, security systems can precisely identify people that are illegitimately entering private properties, and notify the concerned authorities.
3. Automation
Instead of hiring security officials to identify people, facial recognition technology can make the process automated. Manual recognition can be a tedious process and introduces the chances of errors. However, facial recognition works 24/7, recognizes faces automatically, and provides more reliable results.
WHAT ARE THE CONS OF FACIAL RECOGNITION TECHNOLOGY?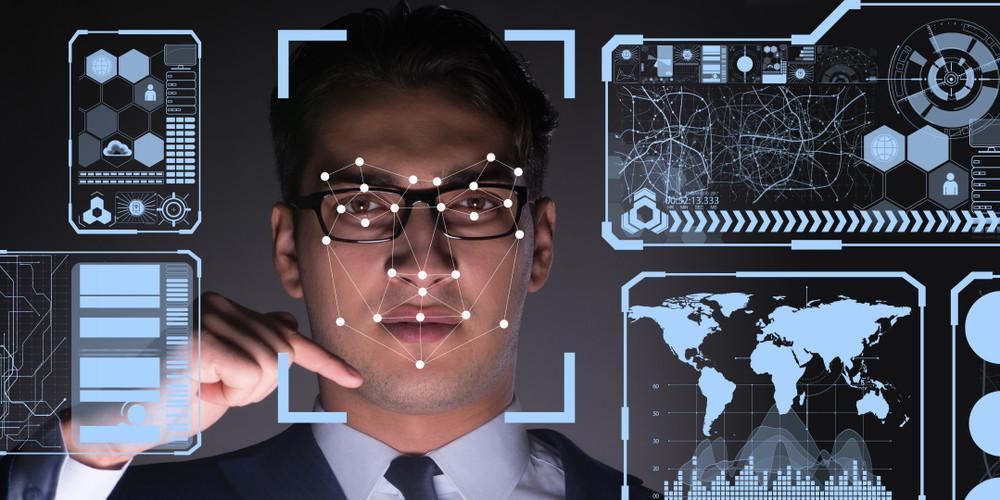 1. Storage
Storage space for all the images and videos is one of the significant issues with the facial recognition technology. Additionally, enrolling faces into the recognition software requires extra space for every new employee. HD quality images are known to produce error-free results, but increase the storage requirements of the system.
2. Privacy Concerns
Civil rights groups are concerned about facial recognition privacy issues and hint towards the rise of a surveillance state and the death of the freedom of anonymity. Using artificial intelligence and machine learning with facial recognition can help recognize facial expressions and understand the emotions related to the expressions. Besides, analyzing facial expressions can be used to obtain customer feedback at retail stores and advertise products that receive good feedback. For example, Peppes Pizza restaurant in Norway was using facial recognition with a hidden camera to deliver gendered advertising.
WHAT MAKES FACIAL RECOGNITION PRIVACY ISSUES A BIG CONCERN?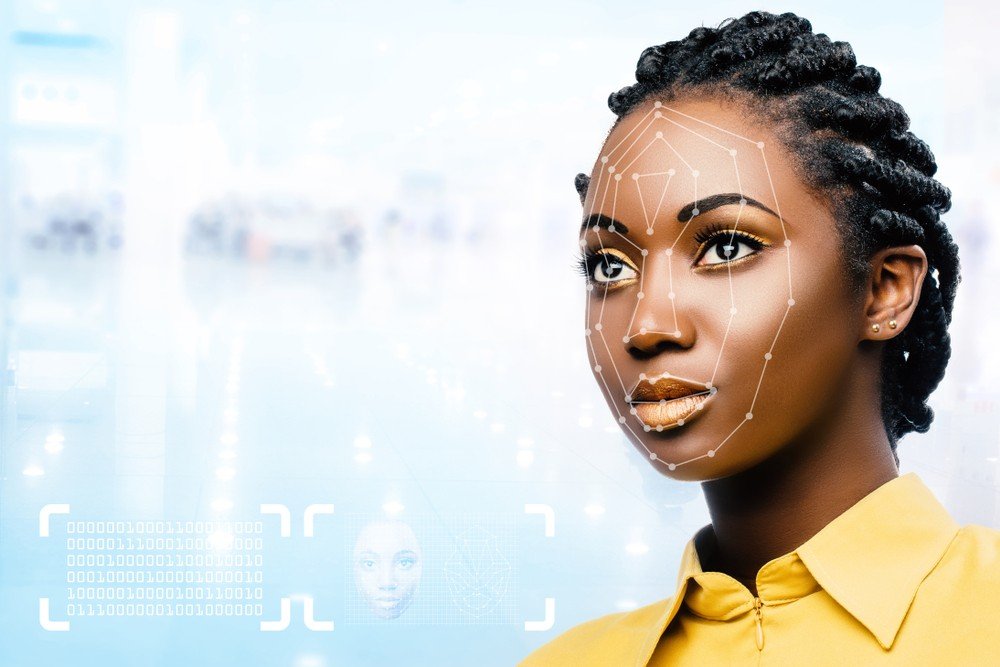 The most significant debate regarding the advanced facial recognition technology is revolving around facial recognition privacy issues. Civil rights groups are getting anxious after witnessing how capable artificial intelligence and machine learning are making the facial recognition technology. Furthermore, civil rights groups believe that facial recognition will lead to a surveillance state and eliminate the freedom of anonymity. The most commonly asked questions about facial recognition are, "Who is collecting the data?" "Where is the data being stored?" and "Who can access the data?"
While addressing facial recognition privacy issues, multiple technology experts have hinted that the government can track every move of their citizens, and create a database to store all the information without their permission. Additionally, the collected data can be used to profile individuals based on their face, behavior, and demographics.
Social media platforms like Facebook and tech giants like Google and Apple have been at the center of the discussion pertaining to facial recognition privacy issues. Facebook, Google, and Apple can identify faces using artificial intelligence and machine learning and store the information in their internal databases. But Facebook's consistent use of state of the art machine learning, artificial intelligence, and big data can lead to negativity. By gathering personal details, recording every activity, check-in, likes and dislikes, Facebook can connect the gathered information with facial recognition technology to create a digital profile. Furthermore, companies to advertise products based on your data can use the digital profile. Recently, Facebook announced that the data of around 50 million users was compromised in a major security breach. The compromised data may contain phone numbers, email ids, personal details, and facial recognition information, which can easily get into the wrong hands.
The largest Russian social network, Vkontakte, was under criticism for their method of storing profile pictures after an app called FindFace raised some serious facial recognition privacy issues. FindFace could identify a user among all the 200 million VK profiles by only using the profile picture. Started as a novelty app to find new friends, FindFace was being used by many groups to identify and harass sex workers and porn actresses.
IS FACIAL RECOGNITION REALLY DANGEROUS?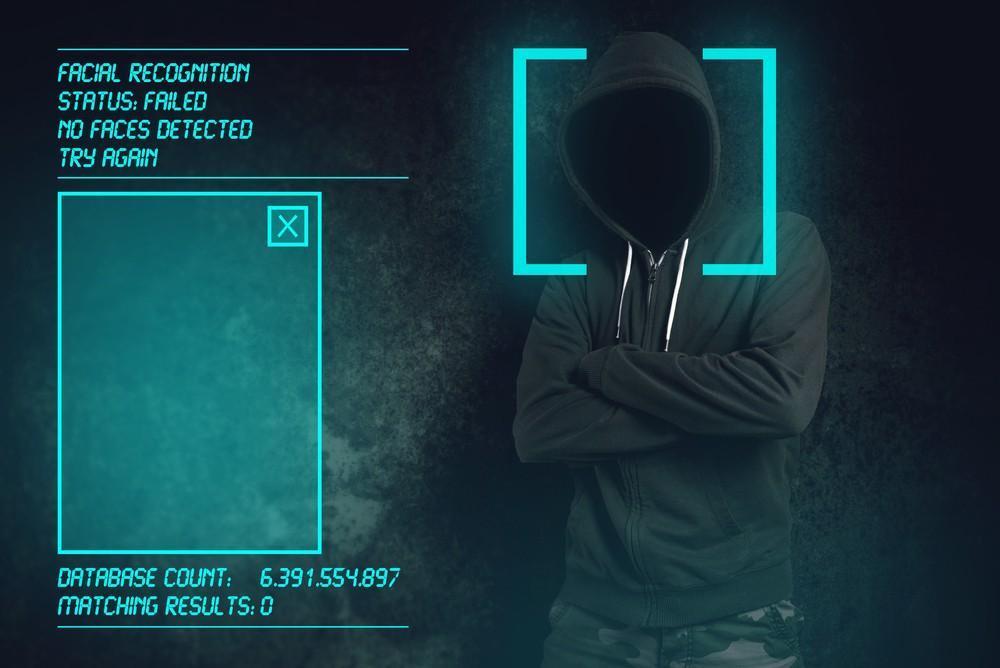 The response given by people who advocate the use of facial recognition is that if one has nothing to hide, then there's no reason to be worried. While addressing the facial recognition privacy issues, governments and technology giants constantly assure that they are not using the facial recognition technology for surveillance or any other malicious purposes. Additionally, governments ensure that facial recognition makes workplaces and public places more secure.
Law enforcement can use facial recognition and AR to help identify criminals. The mug shots of criminals are compared to the mug shots in the police database to recognize repeat offenders. Additionally, law enforcement can use AI-powered facial recognition to find missing children. Today, high definition cameras can be used to look for terrorists in public places based on internal information in the police database. Deploying artificial intelligence and machine learning with facial recognition avoids the chances of errors when it comes to recognizing criminals.
However, it can be argued that any type of technology can be used for malicious activities if one intends to do so. Hence, the argument that the technology should be abandoned altogether becomes ridiculous. Not all technology giants would introduce new technologies; invest in research and development, with the sole intent of surveillance or other malicious activities. On the other side of the argument, the worst-case scenarios with new technologies must be well thought through, to prepare for handling them. In conclusion, we need to be more open-minded with new technologies as they have the potential to create a better future and also be cautious of the unwarranted impact they may create.
The on-going debate around facial recognition privacy issues represents both the extremes of the spectrum. Governments should apply regulations to avoid malicious applications of facial recognition and curb any chances of creating a surveillance state. Facial recognition should only be used to improve the security of every individual and other ethical practices.