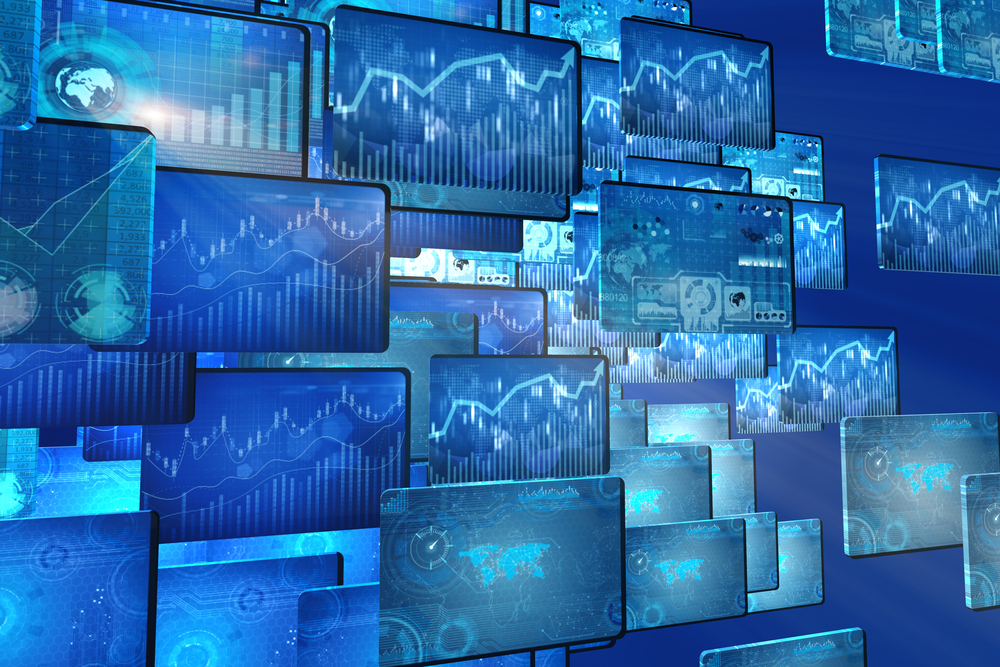 Augmented analytics is a tool that allows businesses and non-technical users to gain insights from their data more easily and quickly.
Data drives all sound decision-making. It helps in highlighting issues, identifying opportunities, and aids in the diagnosis of performance anomalies, allowing organizations to move closer to their goals and benchmarks more quickly. However, the complexity of data has been increasing for several reasons. This has made deriving valuable insights from traditional business intelligence platforms or self-service analytics difficult. This has led businesses to choose between compromising their quality or reducing the time to derive useful insights. No business wants to choose either option; therefore, the need for advanced analytics, such as augmented analytics, is crucial.
Augmented analytics is a tool that automates and improves the analysis of data through the use of AI and machine learning. These tools can automatically identify insights, produce predictions, and offer reasons for those predictions. It has the potential to solve any challenge arising from data complexity.
HOW AUGMENTED ANALYTICS IS THE AID FOR COMPLEX DATA PROCESSING
To automate and improve the data analysis process so that it is more accessible and simple to use for a variety of users, including business users and non-technical people, augmented analytics offer the following benefits: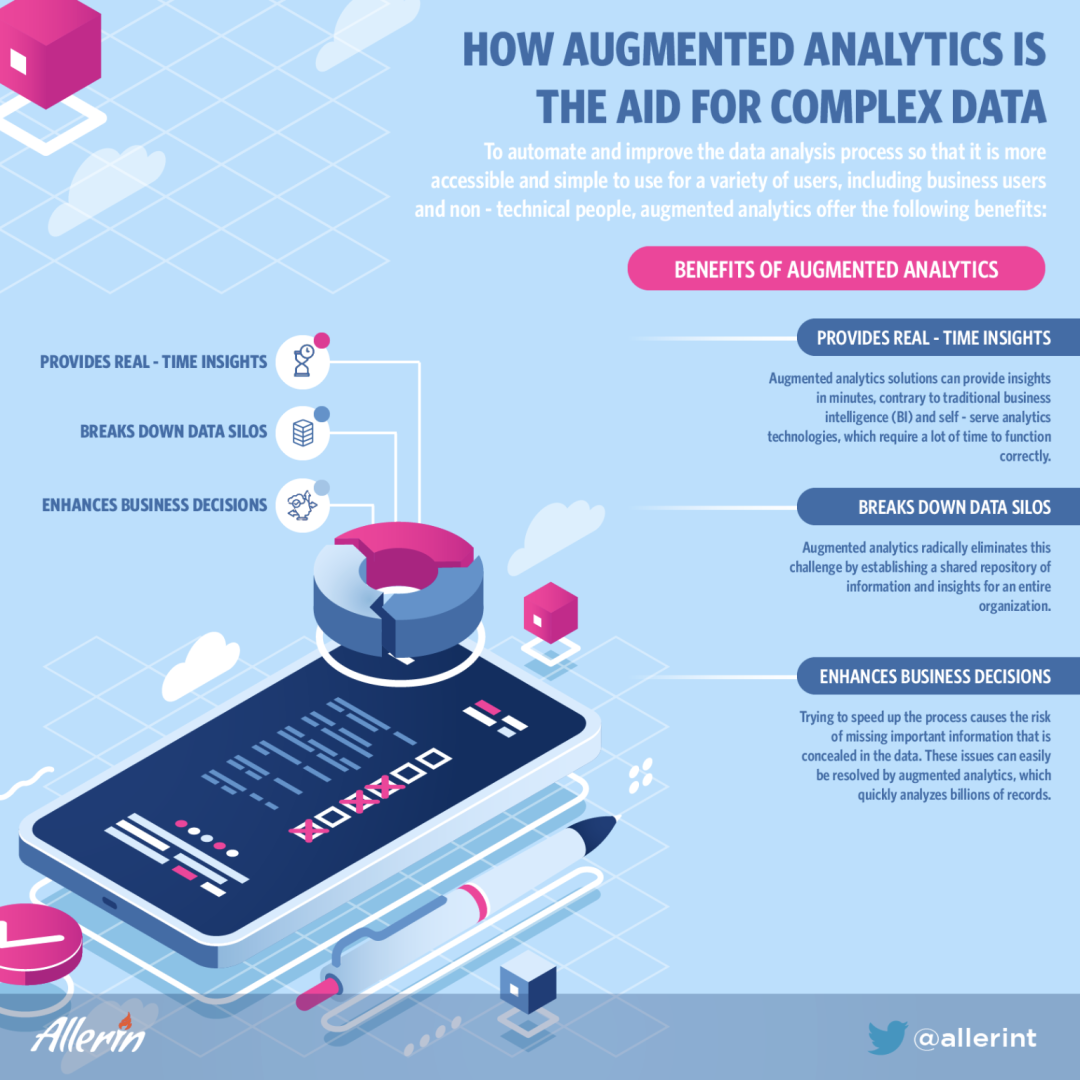 PROVIDING REAL-TIME INSIGHTS
Augmented analytics solutions can provide insights in minutes, contrary to traditional business intelligence (BI) and self-serve analytics technologies, which require a lot of time to function correctly. The AI integrated within augmented analytics within seconds scans through billions of collected raw data and uses machine learning models to produce extensive and visualized insights to allow users to make sense of the data easily and efficiently. Additionally, due to the insights being provided in real-time, augmented analytics enable organizations to benefit from time-pressured opportunities.
BREAKING DOWN DATA SILOS
Individuals and teams need specific models when using traditional and self-serve BI to address their questions; however, these models don't consider all the available data. Augmented analytics radically eliminates this challenge by establishing a shared repository of information and insights for an entire organization. Datasets from all integrated systems, databases and big data storage locations are examined to provide a thorough response to a natural language query.
ENHANCING BUSINESS DECISIONS
One can miss out on opportunities if the time taken to generate crucial insights takes long. However, trying to speed up the process causes the risk of missing important information that is concealed in the data. These issues can easily be resolved by augmented analytics, which quickly analyzes billions of records. Additionally, it takes a step further to emphasize the "why" behind each insight and provide business users with the in-depth information they need to make smart decisions.
In this digitally-driven world, deriving valuable and deep insights from massive datasets on a granular level is the need of the hour. Traditional business intelligence platforms lack this element. Therefore, shifting from these self-service analytics to augmented analytics can allow businesses to quickly make sense of billions of data and drive organizations to success.