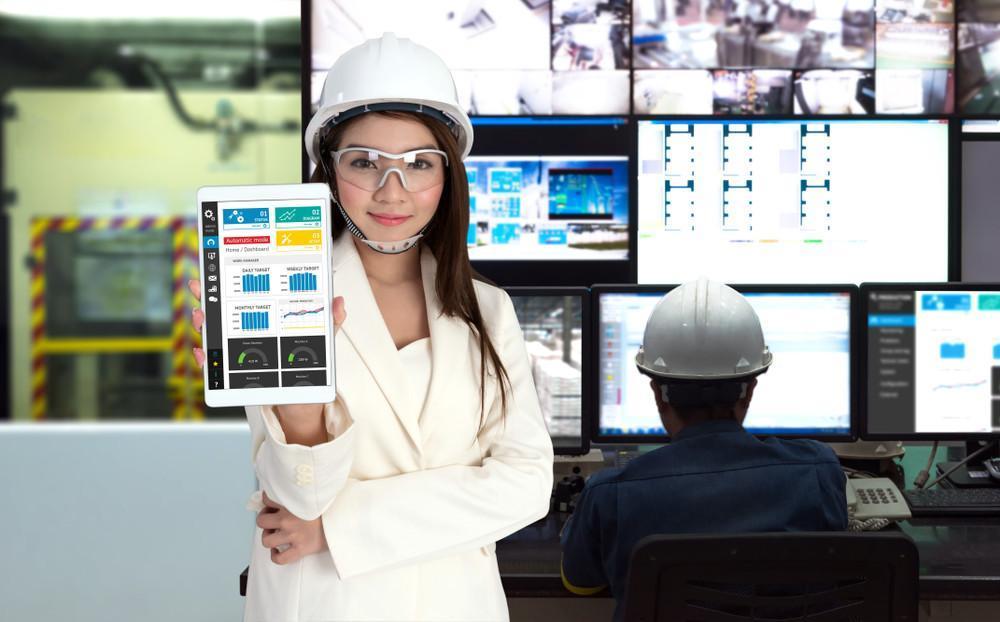 Most companies have already comprehended IoT and its growing relevance for excelling in their business. To stay relevant in a competitive world, companies, regardless of their size, should plan for successful IoT deployment, just like the industry behemoths.
Owning a Rolls Royce is the dream of every young and aspirational man (or woman). They probably dream about the brand because of the luxury associated with it. But have you ever thought of the hard work that's gone into building such a larger than life brand image? Dominating the young minds, the brand has always proved itself to offer awe-inspiring car models, since its inception. While not many of us know that in the year 1907, when Rolls-Royce ran its first model, it ran for 27 times back and forth between Glasgow and London non-stop. Since then, Rolls Royce has taken a prime place in the automobile space, coming up with new ideas that astonished the world with breathtaking innovation.
The secret behind happy customers is how the brand utilizes cutting-edge technologies to deliver the best-in-class services to customers. Partnering with tech giants like TCS, Rolls Royce wholeheartedly welcomed IoT, big data, and AI, to give rise to engineering excellence. On its path to success, the company reveals that by the end of 2018 it will collect 70 trillion data points from its in-service fleet each year. Using this data, the company will derive actionable and informative insights on their products, thereby creating more robust machines. If the needs and requirements for product development are already on the desk, then it will take lesser time for developing quality automobile models.
Not only the automobile companies, but also other companies specializing in other segments have started embracing new-age technologies. DHL, SAP, and Hitachi are some such names that have skyrocketed their revenue courtesy IoT deployment.
Unleashing the Power of IoT
IoT is a giant network of things around us that is brought to life (being able to send and receive data) by embedding sensors, actuators, and cameras into the network. Think of the IoT network as a smartphone. Just how a smartphone comprises of a multitude of sensors embedded in it, that gather and send a trove of data, such as data on navigation, atmospheric temperature and pressure, light in the room, and so on.
Similarly, for companies around the globe, IoT offers limitless opportunities to gain proactive insights on their products, the technical issues, and also areas for improvement. Right from designing a product to the post-production sales, companies can make use of sensors embedded in their products to gather and send information on, let's say, the minor technical glitches, workers' behavioral pattern, and customer satisfaction. By accessing the collected data coming from these sensors, companies can explore the data, analyze it, turn it into value, and drive innovation. Such insights will then give companies a chance to develop clear, comprehensive, and compelling customer value propositions.
Revealing Why Businesses Need IoT
Every business runs on their customers. Therefore, every product that a company creates has to be customer-centric. For achieving optimum customer satisfaction, companies should focus on how their product will benefit the customers, and how technology can be leveraged in this regard.
Manually scrutinizing customer feedbacks post-sales is impractical. And this is exactly where businesses can plug-in IoT. With minimal or no human intervention, companies can gather real-time data on products during the planning, manufacturing, and post-sales phase. IoT-connected products, after they reach the hands of end-users, will give comprehension on 'what' exactly customers expect from their brands. Accordingly, companies can build, alter, and innovate their products.
IoT allows companies to examine products during their manufacturing process. The approach that has been followed by most companies, over the years, involves quality monitoring analysts visiting manufacturing sites to examine the product status. But what if these analysts are unavailable for a few days during product creation? What if these analysts happen to miss inspecting a part of the product that has some technical glitches? Now imagine, companies have installed the necessary sensors and cameras in the manufacturing plant. Now, even if the quality inspector is not physically present at the site, she can keep track of every activity going on at the site. Sensors will notify her about the technical issues, if any. Hence, with IoT deployment, companies can get an in-depth, precise, and explicit knowledge of requirements that will allow them to develop a robust manufacturing model, free from errors.
Planning for a Successful IoT Deployment
While IoT holds massive potential to transform a business, some companies are still skeptical about its adoption. Reasons could be many, ranging from the anxiety of introducing new technology to a lack of conceptual awareness, to the unavailability of resources for implementation. Switching to a new technology requires a flexible infrastructure, sufficient capital, talented employees, diligent IT professionals, all of which does not form an easy combination. Changes are never easy! But, companies that find a way to overcome the barriers become a differentiator in the market.
The first step towards attaining excellence is to have strong technological comprehension. Digital chiefs working within companies might know that data is the lifeblood of innovation, today. But, collecting, interpreting, and utilizing information in the right fashion is extremely important too. As data acquisition is the prime area of focus, organizations should examine different data sources that would help them gain unbiased and meaningful insights to derive high business value.
But, before collecting the data, companies should have the right sources of data identified. And hence, business heads along with their peers and juniors should analyze the infrastructure and determine the exact spots where they could embed sensors. Why you ask? Because incorporating sensors everywhere, even where there is no need for it, will collect bad data and lead to the wastage of capital investment.
Most importantly, the first and the foremost thing that is required before companies deploy IoT is a team of employees having in-depth knowledge of the technology. Regular training programs should be conducted so that employees upskill their technological comprehension. Deriving the most out of any technology needs assistance from tech-savvies. However, bridging the talent gap is not quite easy. To fill the gap, companies can look for external resources and have work outsourced.
Here's a brief guideline on what's required for successfully deploying IoT projects:
Have a clear set of objectives that would boost digital revolution
Analyze how the technology will help you attain your goals
Build a team of experts who will identify the right IoT use cases
Conduct training sessions for reskilling and upskilling of employees
Choose IoT vendors wisely
Transforming Your Business with IoT Deployment
Now that we have revealed the importance of IoT data for firms in gaining the required intelligence for making productive, efficient, and proactive decisions, it's the right time for businesses to leverage the technology, if they haven't yet. But, only gathering the necessary data is not enough. Even though companies have a lot of data in hand, it is still not utilized appropriately. For successful IoT deployment, companies should stay prepared with the right data collection and data analysis tools, along with the right talent pool that would make the most of the tools. Following a data-driven approach with IoT deployment will help businesses gain competitive advantage, drive efficient operations, and facilitate the speedy decision-making process. While companies across the globe are heavily investing in IoT, when are you planning to capitalize on the technology? Believe us when we say - the right time is 'now!'