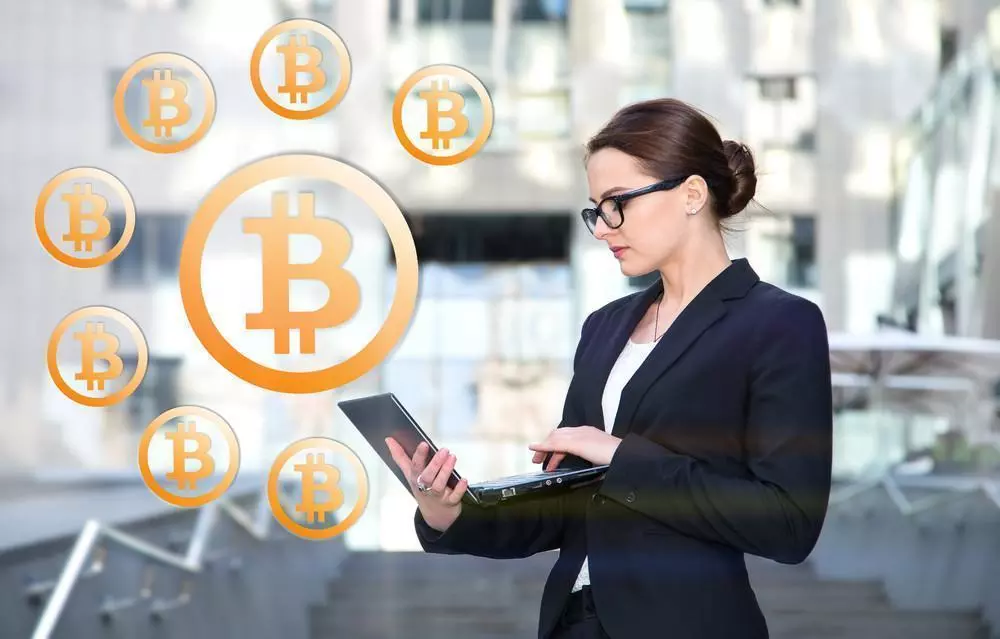 Although the business value promised by the technology makes it a tantalizing proposition for all businesses, leaders must avoid the trap of feeling the need for blockchain driven purely by the fear of missing out.
With so many potential use cases and proof-of-concept applications emerging every day, it is clear that blockchain is here to stay. Initially considered for a broad range of applications in finance and healthcare, the applicability of blockchain spilled into virtually every industry with continued innovation and research. The technology's versatility and potential ubiquity are foreshadowed by the use of blockchain in agriculture, where it helps in fulfilling the most basic of our needs to sustain life while also reshaping the gaming industry, which satisfies our not-very-basic need of being entertained. Seeing how blockchain is rapidly garnering support and increased adoption, as a business owner or a technology leader in your organization, it is natural to feel compelled to, at the very least, be curious of the potential applications and benefits pertinent to your business and industry. However, although it is advisable to bet on a future powered by blockchain regardless of the function, company, or industry; some amount of caution is definitely warranted. Businesses must be circumspect of their motivation to implement blockchain as—just like with any other new revolutionary technology—business leaders feel the need for blockchain without even knowing where the technology can fit into the enterprise architecture. Haphazard investment in and implementation of blockchain can often lead to unsatisfactory results and even prove to be a risk and a liability for a business's long-term sustenance. Hence, it is important to recognize how blockchain differs from traditional technologies, what unique benefits it offers when compared to them, and how to gauge the need for blockchain in your particular organization without having inflated (or deflated) expectations.
Avoiding the Blockchain Hype-Train Trap
The hype-train hasn't lost steam both among the mainstream tech community as well as the business community, ever since the technology gained popularity around half a decade ago. Bitcoin—a real-world use case for blockchain—is still going strong, despite some ups and downs in the recent months. The subsistence of Bitcoin for around a decade and its increasing legitimization now has reinforced people's faith in the technology. With the continuous exposure to news suggesting how revolutionary blockchain applications can be, business leaders can't help but feel an almost compelling need for blockchain as they think that the technology, in some way, can make them more competitive. And therein lies the issue—the need for blockchain is driven, not by a problem, but by the technology itself and the hype surrounding it. Businesses think of blockchain as some kind of technological panacea, just by the association of which organizations can overturn their fortunes, which is expecting too much. This is not to say that blockchain is overrated or that it will never be able to attain the maturity to deliver the benefits that are being envisioned by blockchain evangelists. In fact, it holds the potential to, eventually, form a global platform to facilitate the efficient and transparent exchange of value and information, possibly revolutionizing the global economy. However, when it comes delivering business value in the short and intermediate term, it is key to realize that choosing the right areas to apply the technology is critical. Speculatively conducting blockchain projects without actually considering the business value that can be gained by using blockchain for any specific function is almost certain to end up with you getting less than ideal results. Instead, identifying all the different blockchain benefits and recognizing the benefits that are most pertinent to your business, i.e., connecting blockchain benefits to business outcomes, can ensure more successful blockchain implementations.
Identifying Blockchain Benefits
Blockchain is becoming increasingly synonymous with privacy and security. Hence, it is no surprise that a majority of organizations are considering blockchain as a tool to secure their data management systems. The data stored on the blockchain is secured through cryptographic hashing, making every entry uniquely identifiable, and accessible using a unique, highly secure key. Now, although security is a benefit that blockchain obviously brings to the table, it is not the only feature it offers. More than the security offered by blockchain, the technology brings other benefits like greater transparency into transactional processes, the immutability of stored data, traceability of entries, and decentralization of control. Any business owner or technology leader aiming to utilize blockchain for their business should consider which of these benefits of blockchain applies specifically to your industry, to your business, or to your problem.
Evaluating the Need for Blockchain
The biggest mistakes that businesses make with blockchain is that they implement blockchain for functions where existing technologies or even new non-blockchain applications are more effective. As I mentioned above, blockchain isn't some omnipotent technology that can really outperform others throes of the application. In fact, using blockchain for solving problems that other existing technologies that can do a better job can be suboptimal and expensive. For instance, if it's just a distributed ledger you want to manage transactions, it might be more feasible and effective to use a modern database program to manage transactions using a distributed ledger. These solutions can offer you the same functionality without the scalability issue of blockchain getting in the way. Just like it is important to know when blockchain isn't the best option for a task, it is tantamount to know where only blockchain is the most effective and feasible solution. For instance, in industries where maintaining the authenticity of documents, data, or other files is vital, and can be monetized, blockchain-based solutions can be an ideal fit. Such applications can have value in the legal and financial industries, where accurate, untampered record-keeping is critical. Businesses must differentiate the areas where only blockchain can add valuefrom the myriad applications that other technologies can do better.
Implementing Blockchain Initiatives
While blockchain holds the most promise as a foundational technology for transactional systems consisting of multiple business entities, such systems cannot be realized until both its technical and regulatory hurdles are crossed. Meanwhile, it makes sense to plan and execute blockchain pilots to enable data governance, record-keeping, and transaction management within the purview of an organization, or at the most, that of a supply chain. For instance, blockchain can be used to increase the visibility across supply chains and record the movement of material and goods throughout the network. Smart contracts can be used to establish trustless payments systems between vendors and manufacturers to ensure streamlined and smoother transactions. Businesses in the financial services sector can use blockchain to set up peer-to-peer transaction and payments ecosystems, which they themselves can use to render their services in a more efficient manner. Regardless of the industry and application, it makes sense to first run a thorough cost-benefit analysis of not just blockchain, but all the alternative technologies to ascertain the need for blockchain.
Having identified the need for blockchain, businesses should invest in pilot projects to capitalize on blockchain benefits that would give a reasonable ROI in the short term. Looking for ambitious, unpredictable applications while the technology itself is immature can result in a negative return on investment, potentially killing any future blockchain projects. Thus, the focus should be on starting small-scale projects and gradually moving on to larger ones, building momentum and experience in the process. Ideally, taking a bimodal approach towards using blockchain, i.e., developing applications for use for obvious functions while simultaneously exploring large-scale, platform-based applications can benefit ambitious organizations with adequate resources.