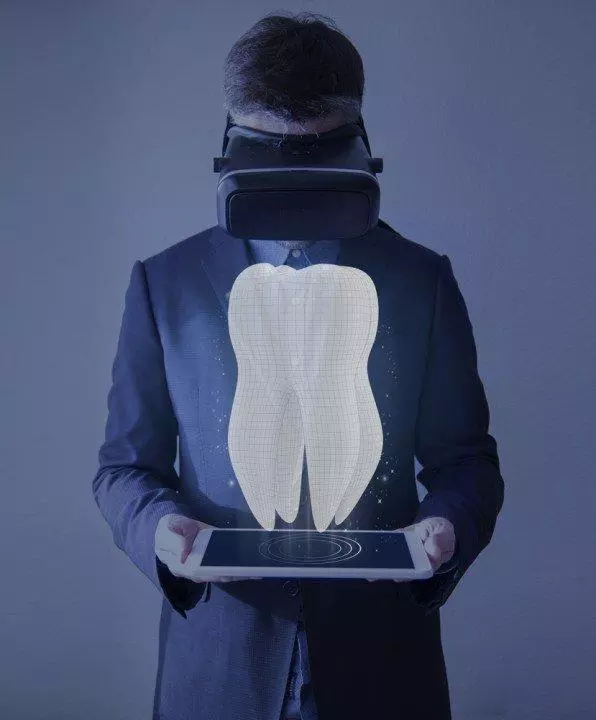 AR and VR in dentistry are helping dentists to provide convenient and low pain dental treatment to their patients.
entistry is one of the many sub-domains of the healthcare industry that is reshaped by VR and AR technologies. Oral diseases have globally become one of the major public health concerns. According to statistics, half of the world's population suffers from dental caries. The use of VR and AR in dentistry can provide dentists with various alternative dental treatments for several oral problems. For instance, to get a 360° view of the root canal, either the Dentist in South Barrington has to place a convex and concave lens mirror inside the mouth of the patient or take an x-ray. But now, with the help of AR and VR technology, dentists can project the exact copy of the root canal wherever they want to. AR and VR technologies not only help dentists to get insight into oral condition or diagnose oral issues but also play other significant roles.
Applications of VR in Dentistry
There are many reasons that make patients feel anxious during oral treatment. Fear of pain after the treatment, side effects of anesthetics, and the general uncertainty surrounding surgeries are some of the factors that can contribute to the anxiety in patients. VR technology can help dentists provide a more relaxed oral treatment to patients. With virtual headsets, dentists can transport patients to an artificial environment of pleasant views say, for example, a sunset or sunrise, to help them forget the fear of the treatment.
Dentists, with the help of VR technology, can provide patients with an opportunity to get an understanding of what procedure they will carry out. VR technology can help dentists to give a detailed explanation of the treatment procedure to patients. Patients, with complete information on the procedure, can be mentally prepared for surgeries.
Applications of AR in Dentistry
The use of AR in dentistry helps dentists to get better training for various surgical procedures. AR technology can deliver realistic simulation of dental procedures that can help students to conduct practicals and experiments without the need for a live test subject. Students can also select the case study of any previous patient and see how the patient was treated. Previous case studies of complex treatments and surgeries can provide dental students with alternative ways to treat complex oral disorders. Instructors can use AR to monitor the performance of dental students remotely and correct their treatment procedures if necessary.
In case of any equipment failure, waiting for technicians to arrive and repair the equipment can take longer. If the failure occurs during treatment and dentists do not have any alternative equipment, then it can become hazardous for patients. Dentists, with the help of AR technology, can remotely get in touch with technicians to quickly repair the equipment, eliminating the need to wait for the technicians to come. By wearing a head-mounted display, dentists can coordinate with repairers and easily repair the dentistry equipment by themselves.
AR and VR technologies are only able to trigger human senses and immerse them in artificial environments. But now, researchers have developed artificial skin that allows patients to feel environments created by VR and AR technologies. For now, researchers are only able to create artificial skin that can be worn over the hands. But, advancements are made to create a fully wearable artificial skin that can be worn on the entire body. With the collaboration of such technologies, the use of AR and VR in dentistry will surely become a core practice for oral treatment.