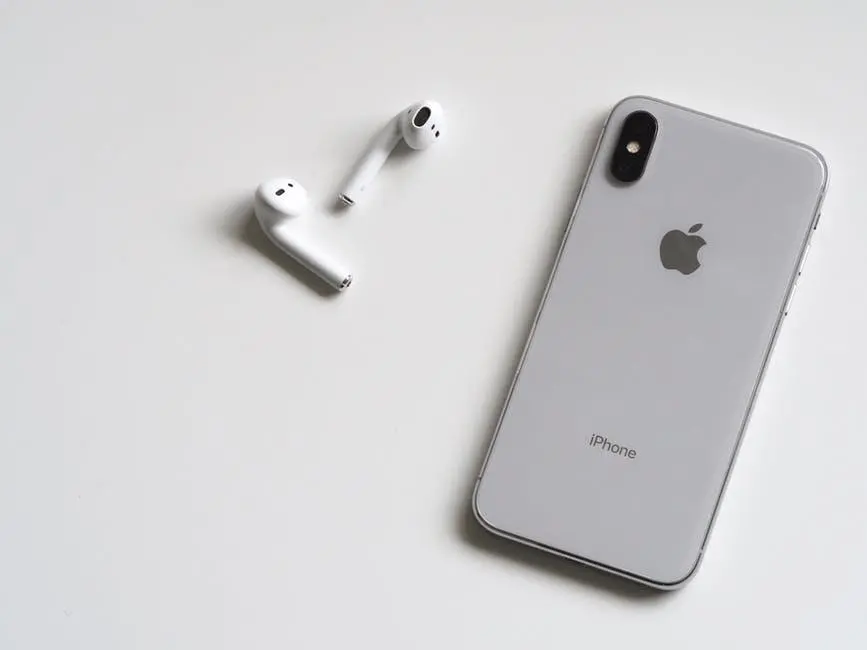 Singapore is gearing up even more as it evolves into a smart nation and becomes future ready. As a hotbed for entrepreneurship and the preferred Asian HQ for several MNCs, how are you preparing your organization for this shift? As the advent of technology makes the world more connected and markets "borderless," how are you as a business handling the tougher competition to stay relevant and innovative? Let's take a look at some of the initiatives and changes taking place, and what businesses can do to keep up instead of playing catch-up.
Tech will Always Lead the Way
As with most things in this modern day and age, our dependence on tech has only increased. From transport to communications, businesses to individuals, technology plays a large part in our everyday lives. It's a double edged-sword though – while tech opens up endless possibilities for your business or organization, you need to bear in mind that your competitors now have access to the same capabilities too. Four of the biggest disruptors this year (that are set to only get bigger in 2018) are:
Disruption 1: Social media – Regardless of whether you're a brand or individual, social media has dramatically altered the relationship between consumers and businesses. Customers are now able to voice and share their opinions (both negative and positive) about companies, brands and products, on a global scale. As such, the pressure is on for businesses to keep up performance and harness this trend for their benefit – by using honest and valuable feedback for the creation of better products or improved services.
Through the analysis of social media, businesses can discover trends through social listening tools. R&D is more important than ever, and is now available for all, especially when used in conjunction with the predictive and analytical capabilities offered by big data. Bringing us to the next trend.
Disruption 2: Big data – Companies today are able to glean valuable insights from data analysis that can be applied to business strategies. The value of big data lies in its ability to help predict trends, allowing businesses/companies to stay ahead of the curve. These analytical capabilities assist businesses to critically examine every aspect of their operations, with benefits like the optimisation of production processes, distribution channels and more.
When harnessed properly, data can be translated into driving improved processes, faster product development, reduced redundancies, and increased yields. And just like through social media, customer insights provided by big data means organizations can anticipate consumer needs and demands, and focus their research and development efforts accordingly to fill in gaps, if any.
Disruption 3: Cloud computing – With high-speed Internet connections, IT functions such as storing and processing data, and more can now be done remotely over the Internet, freeing up physical space and reducing costs. That is the benefit and power of cloud. When businesses started migrating their intranets to the Cloud, their IT departments had the ability to support users across the globe. This in turn leads to more secure networks, and easier upgrades. In other words, through Cloud, companies big and small, are able to scale with ease. Through Cloud computing, teams working across different continents are completely synchronised with one another, reducing redundancies, and improving productivity.
Disruption 4: Hardware mobility – Head to any co-working space or office, and you'd be hard pressed to find a desktop as the preferred tool of choice these days. PCs have been getting progressively compact, lightweight and portable. In fact, many now fit in the palm of your hand. As tablets and smartphones become increasingly popular and show no signs of slowing down, media consumption on the go is a norm, as is remote working. Sure, most mobile devices are designed for media and entertainment rather than productivity, but it does not prevent consumers from using them for work and getting things done. This demand has led to products being built specifically for business users to maximising productivity while retaining the mobility offered by portable devices.
According to McKinsey, mobile phone penetration is at a whopping 110% percent, and the number of Internet users is increasing at 16% annually. With these figures in mind, it's safe to say that ASEAN is rapidly going digital and Singapore is definitely at the cusp.
Integration and the Future of Emerging Tech
While these four tech trends have been outlined separately, companies in the know understand that they need to integrate all four and work on them concurrently in order to stay relevant in the future. Smart CIOs help manage and ensure the adoption of disruptive tech because they understand that digitisation assists greatly in terms of speed and scale, which play important roles in terms of growth and development.
Rather than adopting a wait-and-see attitude, businesses need to embrace change today, and start on their own internal digital disruption. There are still many that (wrongly) think they have time on their side to implement changes. Changes themselves require time, and if you don't put measures in place sooner rather than later, your business is likely to get left behind. Remember: your competitors have the opportunity to leverage on the same tech, thus infiltrating the same markets that might have previously been your domain only. And no company, regardless of their size, is safe from competition. We've seen many giants who were dominating their industry (e.g. Nokia, Yahoo, etc.) either fall or lose a huge chunk of their market share.
As ASEAN sets its sights on cementing its position as an exciting region for investors with immense growth and innovative potential, Singapore businesses cannot ignore change, regardless of their size. In fact, the smaller you are, the easier it is for you to adopt emerging tech now and ensure future growth. Foreign investments in ASEAN have never been stronger, particularly within manufacturing and services, so if your industry falls within these sectors, then all the more why rapid adoption should be made a priority in your organization.
Come 2018, it won't just be about adopting technology, but rather, emerging technologies. Think of this new year as a coming upgrade, and your business needs the latest version of tech available NOW.