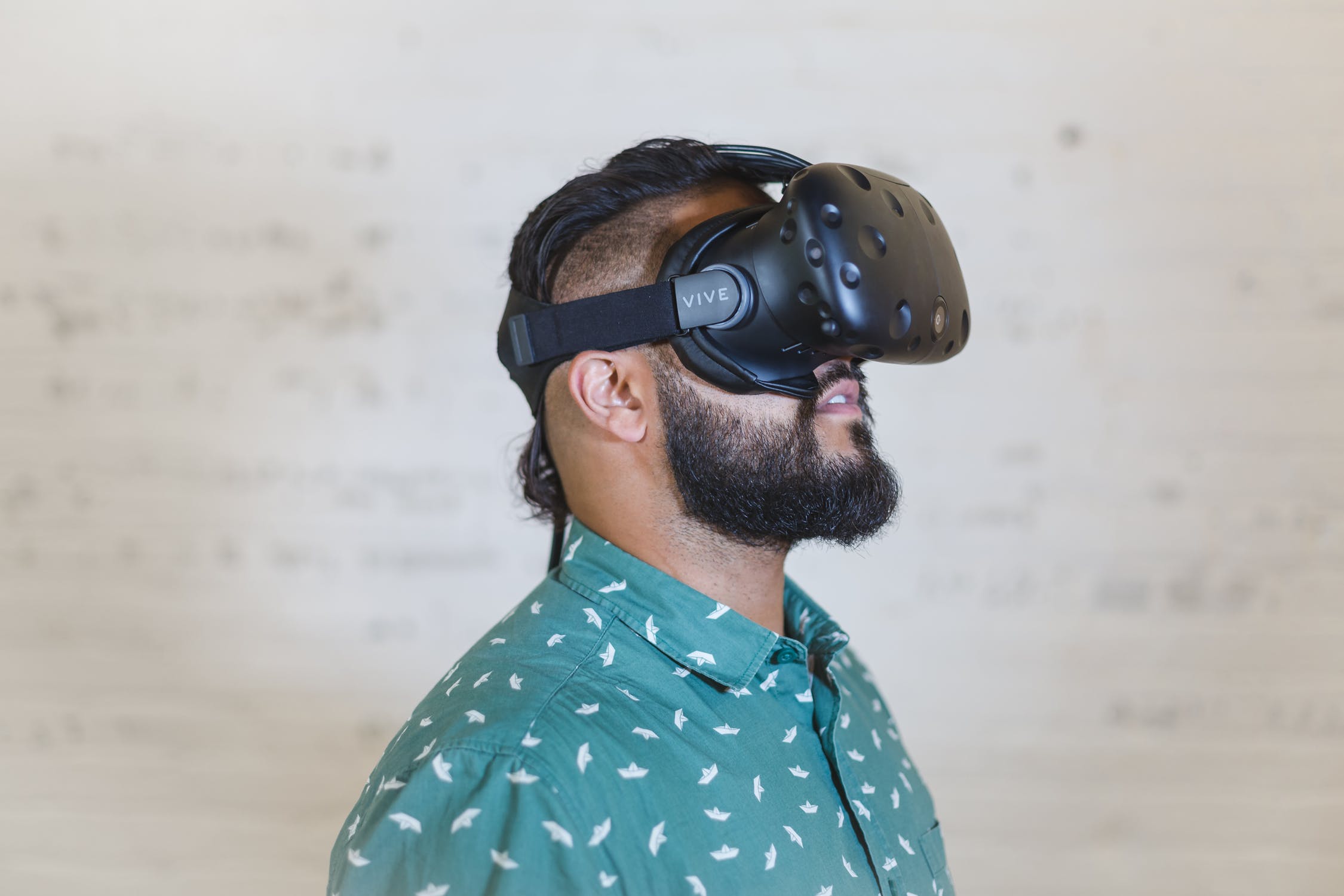 Augmented reality is popular with video games, but it can be so much more. As computers get faster and sharper, there is still a gap between what people can imagine and what can be done, but it's shrinking fast.
For example, Life Science in an article Beyond Gaming envisions in the future, virtual reality museums where people (and in particular students) can be whisked from Austin, TX to the Louvre in Paris, then a few steps later, be whisked to the Great Wall of China, or the Pyramids of Egypt. When the technology fully catches up, it's not hard to imagine this as a living reality.
ReadWrite mentions another method of augmented reality, one that is already in use in treating soldiers with post-traumatic stress disorder. By having soldiers relieve incidents that caused their PTSD, they gradually learn to become immune to the events that caused it. And PTSD doesn't only extend to the battlefield.
ABC News, at Inside the VR therapy designed to help sexual assault survivors heal by facing attackers" reported in 2018 that therapists are experimenting with augmented reality in rape victims, even going so far as to have rape victims experience the feeling all over again.
While this is controversial, many therapists say that in essence, their talk-therapy does the same thing, only to a lesser degree. One therapist, Dr. Stéphane Bouchard of the University of Quebec stated that "augmented reality helps patients attack their fears by confronting them and guiding them towards places they would not normally go."
So How Far Has Augmented Reality Already Taken Place?
One clear area is the military, which uses virtual reality to train airmen and soldiers on a weapons system that may take $250,000 or more to fire once, in a live situation. Whereas, in virtual training, they can do it over and over again.
Naturally, airlines are already at the forefront of augmented reality, with flight simulators that can simulate nearly any airport in the world, and safely put pilots into emergency situations they may encounter in real life.
Another, very practical application, is augmented reality in surgery. Surgeons can practice open-heart surgery, root canals, or complicated plastic surgeries, over and over again until the real thing is a "walk in the park."
Ordinary businesses are in the augmented reality loop too. For example, plans that involve detailed engineering can be looked upon and shared by a joint conference group of people from around the globe.
Coaches, looking for an edge against an opponent can find it in virtual reality. Plays csn be simulated from multiple angels and multiple players receiving the ball to calculate the best plays to run. Meanwhile, the medical staff on the team can track eye-movement to spot and predict players who may have undergone a concussion.
Virtual reality can also help correct poor batting angles in baseball hitting, and correct poor posture that detracts from running speed.
Of course, there are gold simulators now that, combined with computer analysis, can help determine the small differences in a golfer's swing that make difference between a winner, and a pro that can barely make the cut.
Is Augmented Reality Mainstream?
A major engineering production company, Jabil, asked its customers just that question. Only 6 percent answered, yes, augmented reality is mainstream. However, 29 percent felt it would become mainstream in 1 to 3 years, and 69 percent felt that within five years, augmented reality will become mainstream.
Much depends upon the future costs of computers and virtual reality simulators. Today, a flight simulator like they use in the airlines costs millions of dollars. But in the future, a near-perfect model may used in every flight school in the country for perhaps $20,000 or so.
There are literally hundreds of tasks that could benefit from augmented reality simulators, so keep your eye on the future.