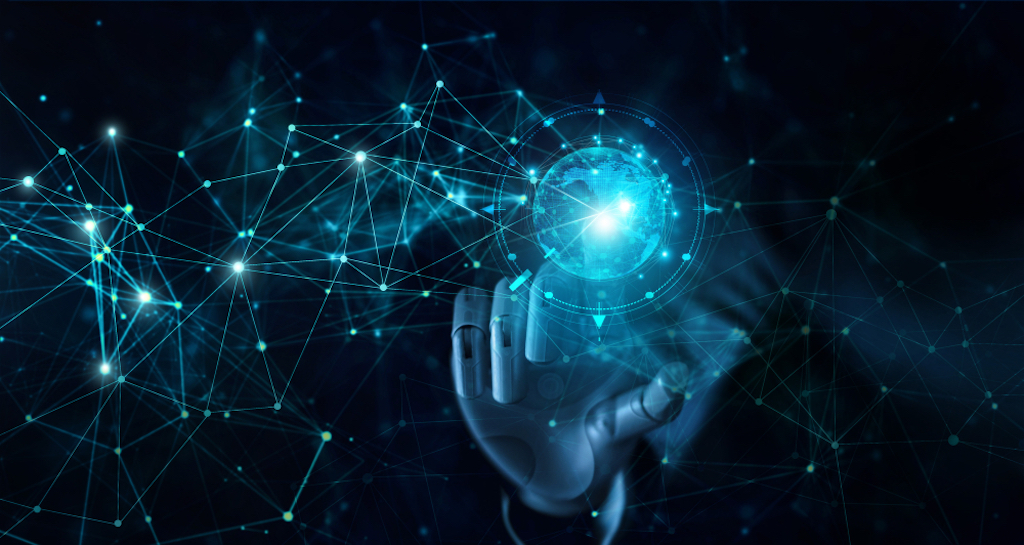 The use of blockchain in robotics can help businesses to make their robotic operations more secure, flexible, and profitable.
Robots are already disrupting several industries, including manufacturing, healthcare, entertainment, and transportation. They provide several applications such as efficient manufacturing, smarter weapons, safer surgery, and self-driven transportation. But, in addition to these applications, they also face several challenges like data security, inter-robotic communication, and unmanned navigation. Blockchain technology is relatively new when compared to robotics. But the use of blockchain in robotics can potentially solve some of the significant issues faced by the latter.
Advantages of Using Blockchain in Robotics
Robots are becoming smarter and cost-effective as the hardware parts are getting cheaper, and the cost to deploy them at a small and larger scale is reducing. But most of the robots still require human supervision for optimal functioning. Blockchain can help robotics to take a step further towards complete autonomy, where they can operate without much human intervention.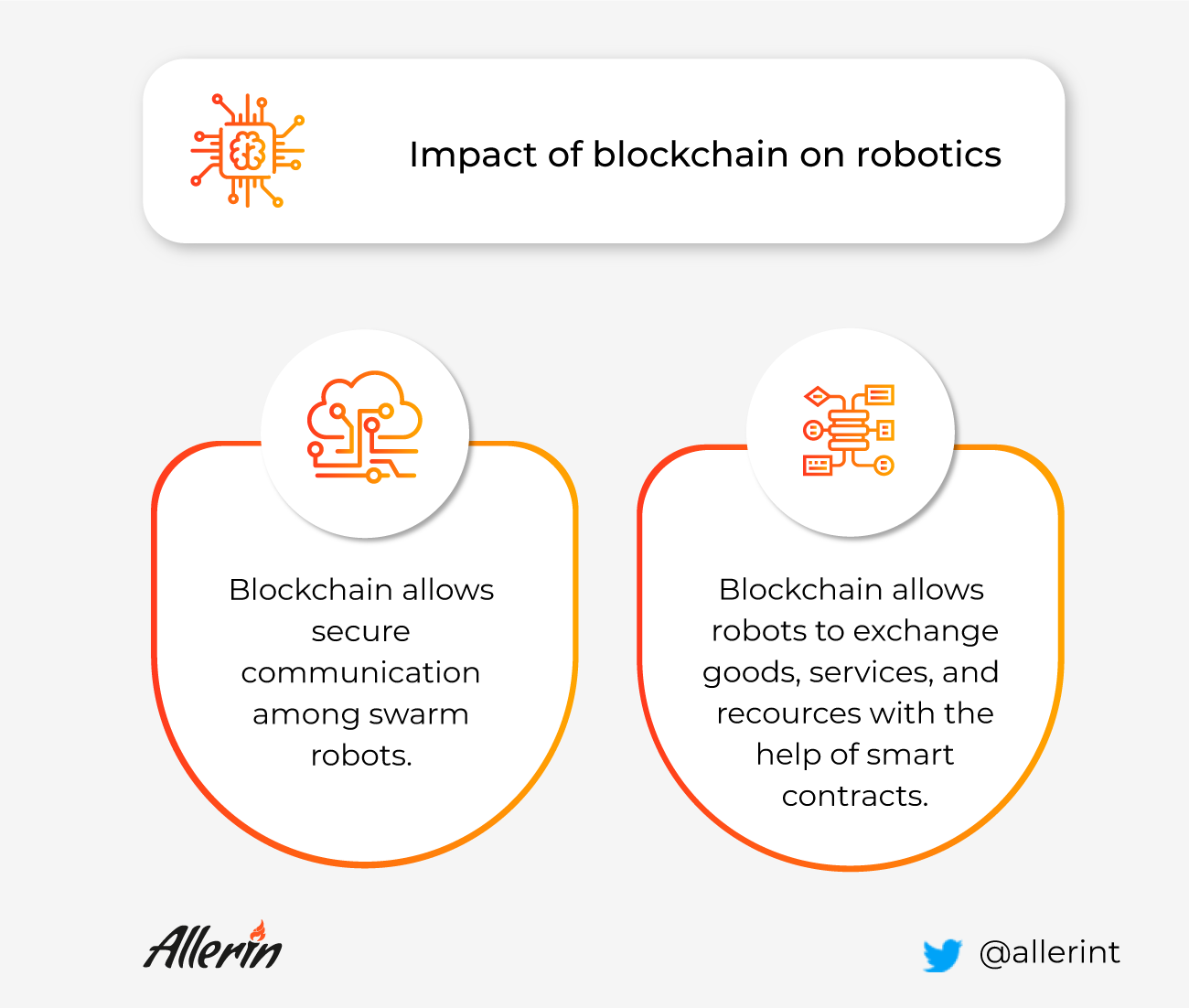 Communicative Swarm Robots
Swarm robots use artificial swarm intelligence and follow some basic rules to communicate with each other and with the environment to exhibit collective behavior. And, this communication has to be secure so that they can achieve their designated tasks. But, communication among robots can be disrupted due to the presence of a malicious or faulty robot in the group.
A blockchain platform can provide secure decentralized communication between swarm robots. And, this will also offer security measures for data integrity, data confidentiality, and entity authentication. A pair of public and private keys can be assigned to each robot in the group. The public key can be the foremost information available about a robot. And the private key can identify a robot before initiating the communication. Thus, blockchain provides secure communication to swarm robots and help them complete their tasks in a dynamic environment.
Independent Robot Commercialism
Commercialism in the human world is carried out based on contracts and transactions. But now, with the help of smart contracts uploaded on the blockchain, people can negotiate with machines on the terms of transactions. And, with the help of blockchain technology, robots can exchange goods, services, and resources with a person or with a machine. For instance, one of the leading retail corporations in the world is using autonomous cars for product delivery. Customers can pay for the product to the autonomous vehicle, and the details of the transactions can be uploaded on the blockchain. Robots can also use smart contracts to sell their services to humans, eliminating the need for any third-party authentication.
The use of blockchain in robotics does provide many benefits. But implementing blockchain in businesses is not that easy. Businesses must evaluate a few significant factors before implementing blockchain. And, the most significant of them would be choosing the right consensus protocol. The consensus in the blockchain is a procedure through which all the nodes of the network agree to the present state of the decentralized ledger. And there are several types of consensus algorithms with different protocols. Hence, it becomes very important for businesses to choose the right consensus protocol for their goals.