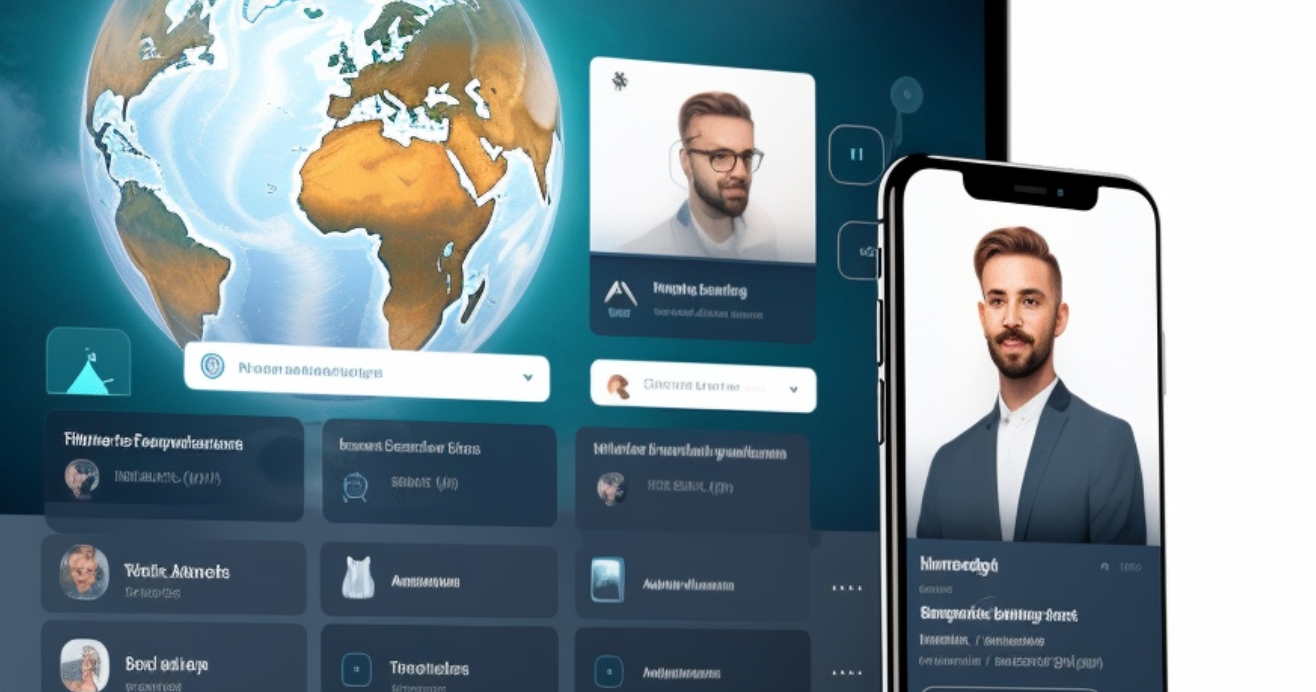 In today's highly competitive airline industry, providing exceptional customer experiences and cultivating long-term loyalty is paramount.
One effective strategy employed by airlines is the implementation of tier membership programs. These programs offer frequent flyers various benefits and privileges based on their travel frequency and loyalty.
According to a report, tier program owners reported a 1.8x higher return on investment compared to programs that do not offer tiers. But given the intense and constant competition, airlines need to leverage new technologies to offer their customers more meaningful experiences.
AI-driven tier membership for airlines is becoming an increasingly popular choice. These programs use AI-driven algorithms to personalize their offerings and offer passengers unique experiences that go far beyond the basic benefits of traditional tier programs.
Traditional tier membership programs are no longer sufficient for airlines to stand out in the increasingly competitive market. AI-driven tier membership for airlines offers several benefits to both airline customers and the companies themselves. These include: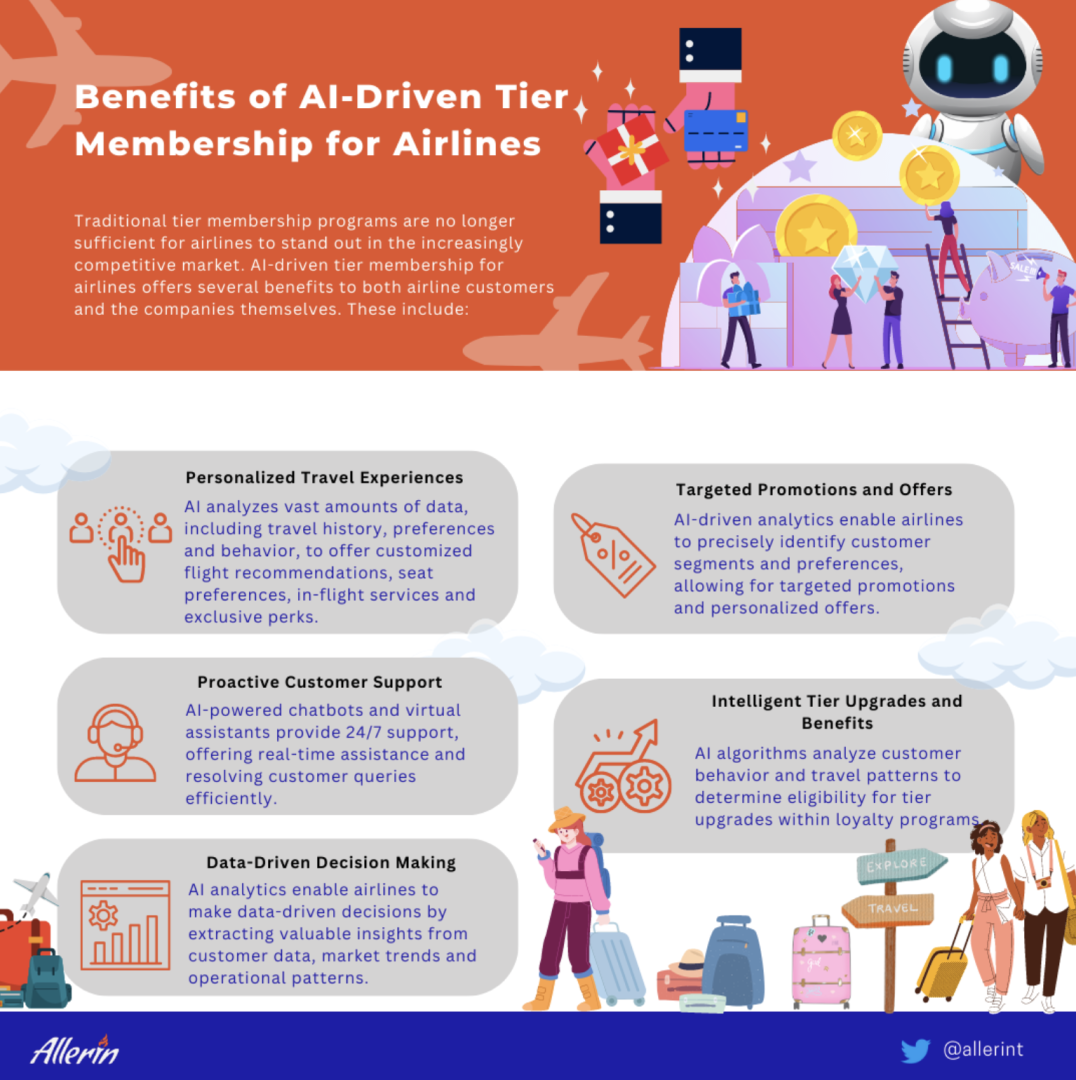 Personalized Travel Experiences
AI-driven technologies can revolutionize the travel experience by delivering personalized solutions tailored to individual preferences. Through advanced algorithms, AI analyzes vast amounts of data, including travel history, preferences and behavior, to offer customized flight recommendations, seat preferences, in-flight services and exclusive perks. This level of personalization ensures that each traveler receives a unique and tailored experience, enhancing customer satisfaction and fostering long-term loyalty.
Proactive Customer Support
AI-powered chatbots and virtual assistants provide 24/7 support, offering real-time assistance and resolving customer queries efficiently. AI-driven support systems can understand customer needs, provide relevant information and offer personalized recommendations. Proactive customer support ensures a smooth, hassle-free experience, enhancing customer satisfaction and loyalty.
Data-Driven Decision Making
AI analytics enable airlines to make data-driven decisions by extracting valuable insights from customer data, market trends and operational patterns. This helps airlines optimize their tier membership programs, tailor offerings and improve overall business strategies. It ultimately results in enhanced customer satisfaction, increased loyalty and improved business outcomes.
Targeted Promotions and Offers
AI-driven analytics enable airlines to precisely identify customer segments and preferences, allowing for targeted promotions and personalized offers. Airlines can deliver tailored discounts, upgrades and bonus mile opportunities to specific customer groups. This targeted approach increases customer engagement, improves conversion rates and cultivates a sense of exclusivity, ultimately fostering loyalty among travelers.
Intelligent Tier Upgrades and Benefits
AI algorithms analyze customer behavior and travel patterns to determine eligibility for tier upgrades within loyalty programs. In addition, AI-powered systems enable intelligent benefits such as priority boarding, lounge access and dedicated customer service. These personalized perks enhance the overall travel experience.
Conclusion
AI-driven tier membership for airlines offers greater value to customers by providing personalized benefits and conveniences. These enhancements lead to higher conversion rates, increased customer loyalty and improved customer experience. This eventually contributes to higher revenue through increased bookings and smooth operations. By leveraging AI technologies, airlines can maximize the potential of their loyalty programs while improving customer satisfaction.