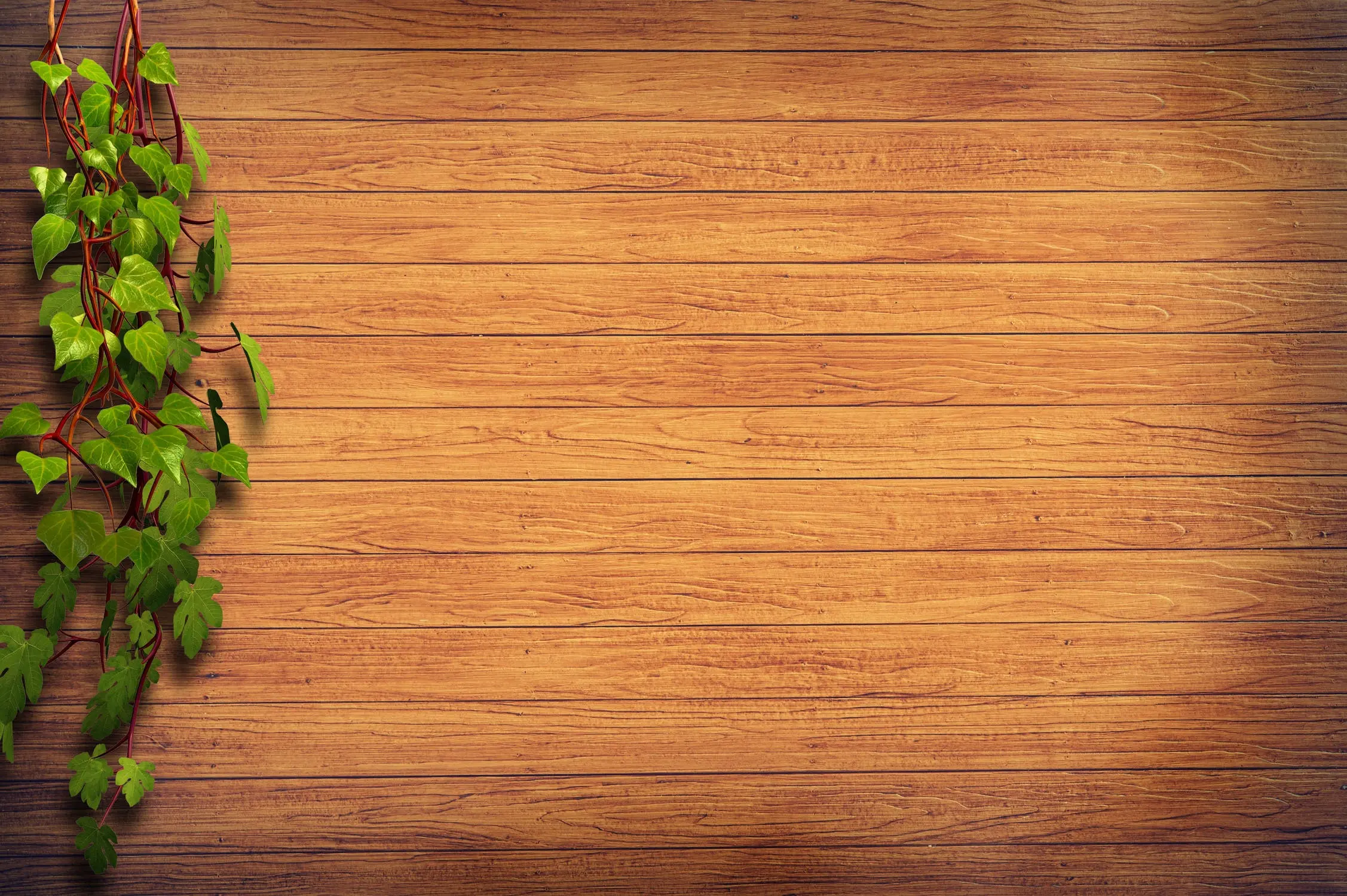 It is still too early to provide hard numbers of 2018 festive season's property sales numbers as it is yet to conclude. Also, sales numbers are usually collated by the end of the fourth quarter. However, trends in recent years suggest that the entire fourth quarter of the calendar year is seen as an auspicious time wherein housing sales rise. Considering the q-o-q trends in 2018, sales numbers have increased across the major cities. For instance, housing sales in Q3 2018 increased by 9% as against the preceding quarter. In comparison to Q3 2017, sales increased by 15% in a year across the top 7 cities.
If we go by these numbers and look at the current scenario, we can expect sales to go up by 9-12% in Q4 2018 (the festive season quarter) as against Q3 2018. However, the ongoing liquidity crisis in Indian real estate could, to some extent, play spoilsport for developers this festive season.
While sales numbers have been increasing q-o-q, there is no significant change noted in the number of inquiries seen during this festive season so far. This, however, varies from city to city. For instance, in Bengaluru, Diwali is usually the time when site visits and inquiries see a dip as most people living there are migrants who return to their hometown to celebrate the festival with their families.
Pick-up in NCR?
As is extensively known, the realty market of Delhi-NCR has been one of the worst-affected in the country amongst other prominent cities post the slowdown due to reformatory changes including DeMo, RERA and GST. While other cities including Bengaluru and MMR have gained significant momentum with the dust of these policies finally settling in, Delhi-NCR is yet to come anywhere close to its peak levels.
One of the major challenges hounding NCR is the issue of stalled projects that has primarily been at the core of buyers' discontent. The other key reasons for the chronic project delays in NCR include:
The cash crunch resulting from developers siphoning off funds for other projects (or even other purposes)
'Tweaked' project details to bypass environmental/regulatory clearance norms
Constantly changing regulations
The water and sand crisis, and
Bureaucratic quagmire encountered in project clearances
Nevertheless, if we consider q-o-q trends in 2018, the uptick in new supply and absorption numbers in NCR can bring in some respite to builders and buyers alike. Moreover, the relatively restricted new supply - comprising of a mere 3,770 new units during the festive season in October 2018 - is likely to bode well for NCR's realty market and positively impact the housing sales there during this period.
As per ANAROCK data, the overall housing units sold in NCR in first three quarters of 2018 was nearly 31,570 units, accounting for nearly 18% of the total sold stock (1,78,455 units) across the top 7 cities. Of the total sold units, Greater Noida saw the maximum housing sales with 9,820 units sold, followed by Gurgaon with8,370 units sold, Ghaziabad with 4,805 units, Noida with 4,300 units and Faridabad with 1610 units sold (approximately)
Despite the many issues plaguing the NCR real estate market, the region has seen a decent decline of 9% in its unsold stock in a span of one year – from 2,09,430 units in Q3 2017 to 1,90,650 units in Q3 2018. This eventually bodes well for a market where sales were at best tepid in 2017.
From the demand perspective, ANAROCK's H2 2018 consumer sentiment survey indicates that more than 40% prospective buyers in Delhi-NCR are looking to buy a property within this year. If this comes true, then builders in the region would have had reasons for some real festive spirit this Diwali. Ready-to-move-in properties are definitely the flavour of the season with nearly 48% home seekers in NCR preferring these over under construction options.
If we deep dive, out of the total 200,000 units stuck in various stages of (non) completion in entire NCR since their launch in 2013 or before, as many as 1,30,000 units belong to Noida and Greater Noida combined - a massive 65% of the entire stuck inventory in NCR.
As per ANAROCK data, out of the total units launched across the top 7 cities (nearly 1,40,000) from January till September 2018, NCR accounted for merely 12% of the total new stock with approx. 17,220 units launched during the period. Of this total supply, Gurgaon and Greater Noida comprised maximum new launches with nearly 11,060 new units, followed by Ghaziabad with 3,030 units approx.


Out of the total new units launched, nearly 42% belonged to the affordable category, followed by 26% of the units launched in the mid segment (Rs. 40 - 80 lakh). The remaining 32% belonged to the luxury and ultra-luxury categories combined.
Pan-India Numbers
ANAROCK data indicates that as many as 1,78,470 units have been sold in the first three quarters of 2018 across the top 7 cities.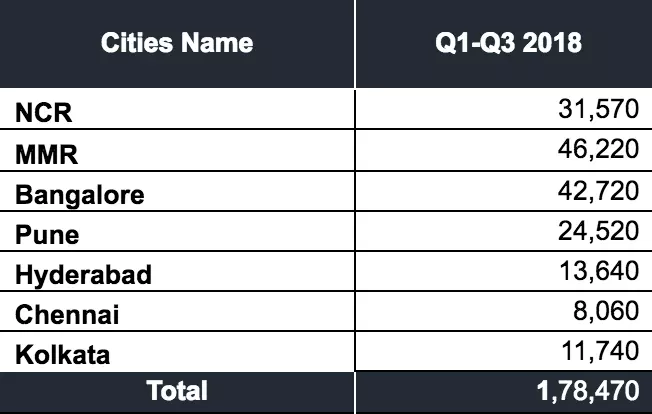 Source: ANAROCK Research

As per trends, maximum absorption in the first three quarters of 2018 was in the affordable and mid segment (up to Rs. 80 lakh) combined across the top 7 cities, comprising more than 75% of the overall housing sales. The remaining consisted of luxury and ultra-luxury properties priced above Rs. 80 lakh.
Average Property Price Change - October 2018 and October 2017
The average national property price of the top 7 cities at the end of October 2018 was Rs. 5,546 per sq. ft., while in the corresponding period in 2017 it was Rs. 5,485 per sq. ft.

Source: ANAROCK Research

Out of the total new supply across the top 7 cities from January to October 2018 (1,55,800 units approx.), affordable segment comprised of nearly 40% that saw launch of 62,160 units approx. during the same period. In contrast, in 2017 as many as 46,920 units approx. were launched in the affordable category during the same period.