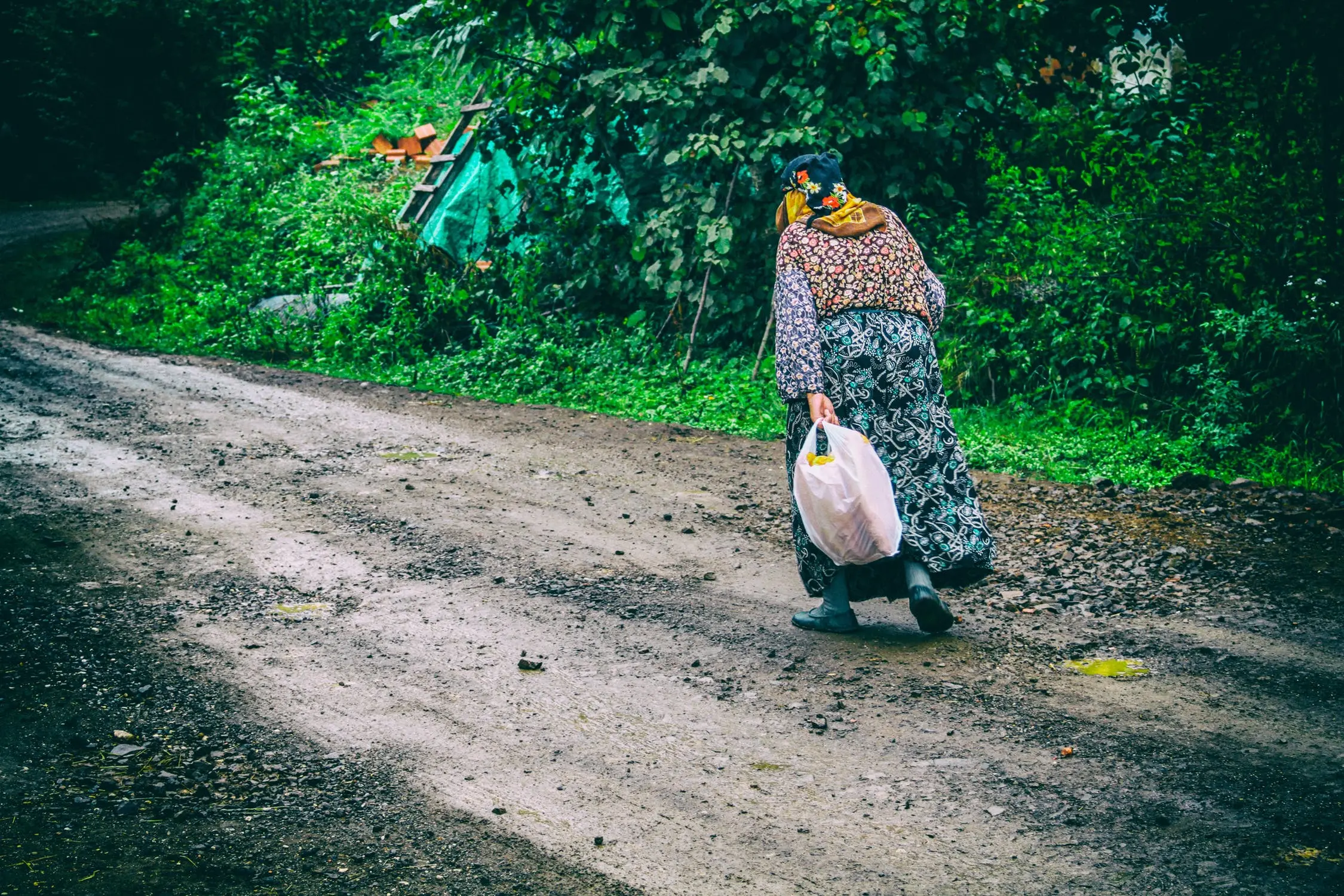 Senior living essentially refers to homes that cater to adults aged 55+ who are looking to live independently in a peer environment. Seniors who gravitate towards such housing options tend to have no major health issues and are active enough to more or less take care of themselves.
Such projects usually provide a variety of facilities for recreation and socializing, including a clubhouse, health club or gym, facility management services, squarely focused on the needs of the elderly.
Assisted living, on the other hand, pertains to homes for adults who need some or considerable assistance to live their daily lives. These seniors are not entirely bed-ridden yet need assistance in their day-to-day lives. Many of such seniors require nursing home care, including full-time nursing to assist in personal hygiene, ambulation and perhaps even feeding.
The more traditional old-age homes are establishments usually run by NGOs or government agencies and are populated by senior citizens who can, for any number of reasons, no longer cohabit with their families or are entirely homeless. There are more than a thousand old-age homes in India with most of them offering free accommodation.
Old-age homes, in most cases deservedly, tend to have a poor reputation. However, it is unfair to tar all old-age homes in India with the same brush. Many such establishments in Delhi, Kerala, Maharashtra and West Bengal do have fairly good facilities for the aged and provide adequate senior-focused services and amenities in terms of medical care, ambulances, nursing and age-appropriate meals.
The Growth Corridors for Senior Living
The senior living sector in India is still at a very nascent stage and not many developers have tried to explore this opportunity to its full potential. This is unfortunate since this sector has immense potential if approached strategically. If we go by the Indian Census projections, the share of elders as a percentage of total population in the country will have increased from around 7.5% in 2001 to almost 12.5% by 2026 and surpass 19.5% by 2050.
The fact that India's elderly population can grow to 173 million by 2026 suggests that there lies huge untapped potential, with very minimal current supply in the senior living segment. As per ANAROCK data, there are currently around 4,500 senior living units available in the market, and more than 2,000 units are in different stages of construction. Approximately 10 new projects are slated to come up over the next few years.
Geographically, senior living projects were earlier largely concentrated in the southern states of India including Kerala, Tamil Nadu and Andhra Pradesh. This geographic distribution was, paradoxically, largely because of outward migration.
Countless educated professionals from these states gravitated to the West for better job opportunities and preferred to settle there if possible. Their parents were left behind, which gave rise to the concept of retirement homes in these states. The concept thereafter spread to other states and cities as well, with both few big and small builders entering this segment.
Kerala has a particularly high number of ageing citizens who will live a lot longer, thanks largely to the excellent healthcare facilities and NRI-originating wealth to pay for it. As per the Ministry of Statistics, the percentage of elderly population in Kerala is nearly 12.6% of the state's total population, the highest in the country. This caused Kerala to become home to a particularly high density of senior living projects.
Senior living is also seen as a growing trend in cities such as Coimbatore, Puducherry, Goa and Dehradun, which have traditionally been retirement cities. Moreover, since most cities are saturated, the peripheries of most large cities are also attracting such projects because of the less cluttered and more salubrious surroundings suitable for a retired lifestyle, as well as the availability of large tracts of land which can accommodate full-stack senior living projects with all the expected bells and whistles.
Most of the existing and planned senior living projects are essentially located in the satellite towns of major metros like Bengaluru, Pune, Chennai and Delhi, and non-metros including Kochi, Jaipur, Bhopal, Coimbatore, Rishikesh, Goa and Mathura.
In terms of costs, there is slight variation in the overall cost structure, size ranges and other add-on costs from city to city. Prices largely depend on several parameters including the facilities provided, location of the project, builder-type, etc.

Current trends indicate that Bangalore has maximum units in price bracket of Rs. 40-70 lakhs, while Chennai and Coimbatore largely have units priced between Rs. 30-50 Lakhs. At the pan-India level, there is maximum supply in the budget range of Rs. 35-45 lakhs. Certainly, senior living as presented in India is far from unaffordable, as it is in many of the more developed countries.
Nevertheless, there is still not enough activity in the senior living segment. Given the fact that the demand for such projects is rising in tandem with a relatively healthier ageing population, the current and future supply still fall woefully short of the mark.
Still 'Coming of Age' in India
There are several reasons why senior living is still not a force to reckon with in India. The first one has less to do with senior living and more with the overall slowdown in the real estate market. Developers have been curtailing the supply pipeline of most residential project types because of the significant funding issues holding the market hostage right now.
There is already a massive pileup of unsold inventory in the residential market, partly because of a mismatch in what the market wants and what it is getting, partly because of unenticing property prices, and partly because of lack of buyer confidence overall - especially when it comes to under-construction projects.
In the current scenario, the only housing segment receiving any significant policy-level incentives is affordable housing, and even this segment is to a large extent languishing from the dearth of funding. In any case, because of the higher costs involved, senior living obviously does not qualify as affordable housing.
The second problem is at the level of policy. The Government has not given senior living the benefit of recognition as a priority segment. If such recognition did come, the supply of such housing options would certainly get a shot in the arm because it would attract more players.
Currently, there are hardly any benefits being offered by the Central Government to incentivize private players' participation in senior living projects. Union Budget 2018 did provide multiple sops to seniors, including the extension of the Pradhan Mantri Vaya Vandana Yojana till March 2020 (under which seniors would receive an assured 8% return by LIC). However, no benefits have so far been provided to senior-specific real estate project development.
However, the third reason is a little more deep-rooted and more worrisome.
Senior Living - Not Every Builder's 'Game'
At its base, senior living is not so much about development (though such projects definitely do call both basic project development as well as senior-focused customizations and facilities) as it is about providing a specialized service.
It is a given that any developer can erect buildings. However, when it comes to providing the specific services which senior living calls for, we are looking at a much smaller spread of eligible players. Senior living is not a typical 'build-sell-forget' proposition. It calls for the dedicated involvement of healthcare partners and facility management firms.
These services need to be kept in place in a senior living project throughout its life-cycle, or else the entire model loses its inherent meaning and purpose. Moreover, a successful senior living project requires enormous research which goes far beyond plotting the usual demand graphs.
The majority of Indian developers lack the requisite expertise and will shy away from making such commitments. Most of them prefer to build a housing project, hand over the completion certificates, absolve themselves of further responsibility after forming the mandatory housing society, and thereafter turn to new undertakings.
In India, the players who are currently successfully active in the senior living segment are names like Paranjape Schemes, Ansal API, Brigade Group, Ashiana Group,Covai, and a small handful of others. These players have acquired the requisite expertise in this field.
Just like mass housing and also super-luxury, senior living projects call for very specific skill-sets, resources and knowledge. And developers who have been able to expand in this area of 'super-specialization' are simply still too rare on Indian ground.