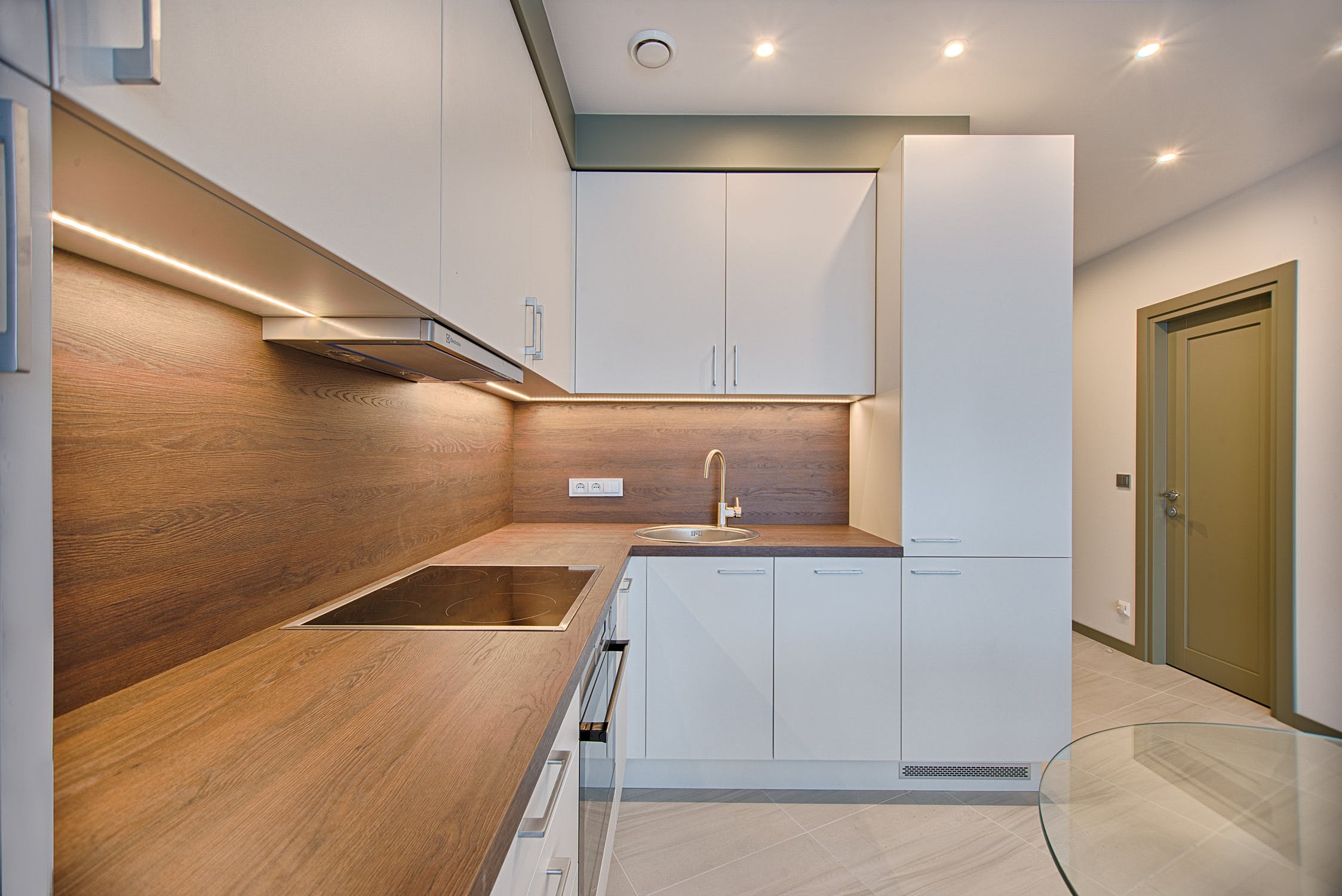 With huge apartment developments becoming the housing norm all over the world, an outside glimpse of the property now usually gives away nothing about the interior.
To the untrained eye, it's just another towering building popping up in your city; but to anyone who's had the pleasure of going inside, modern apartment design now packs a wow factor that is hard not to be awe-struck by.
Property development has gained a lot of traction over the past few decades, and with developers now able to access modern new designs and technology, our apartments are becoming places of luxury. By working closely with architects and interior designers, developments all over the world are now offering state-of-the-art facilities, community-focused events and eco-friendly adaptations to their sites.

With big property, comes big competition, and staying abreast of the current property development trends will ensure your property development business is always a step ahead. So, what are the top trends for apartment living in 2020?
Incorporating Biophilic Design
The word 'biophilic' means 'love of nature' and is a concept that focuses on our human attraction to nature, as well as natural processes. Introducing garden installations, green walls and plants into development designs allow residents to feel they are connecting with nature, even if the development is located in an urban area.
For those living in the city, they often find ourselves surrounded by walls of concrete and steel, whilst parks are few and far between. Incorporating biophilic design into development projects creates a positive reaction for homeowners and visitors, helping to create a harmonious environment that nurtures productivity and relaxation.
Kitchen-free Apartments
Back in the early 2000s, we giggled at TV shows where the main character was depicted as using their oven for storage, rather than using it for cooking. Enter the 2020s, and we're considering that this might actually be a good idea!
With the rise of food delivery services, more and more people are opting to cook less at home and live entirely on the convenience of UberEats and MenuLog (or meal-prep delivery services like YouFoodz and MyMuscleChef). A popular trend that has risen from this phenomenon is getting rid of the kitchen in apartments altogether. Statistics show that kitchenless apartments may be the norm by 2030 if the current trends of food delivery continue as they are.
Optimizing for Elderly Residents
We often associate the development of new apartments with young couples or smaller families, however, the older demographic is still too important to overlook. Not only is modern infrastructure convenient for Millenials, but it's even handier for seniors and retirees.
Additions like modern lifts make it easier for the elderly to achieve a sense of independence, whilst recreation spaces within the development help foster social connections they may not otherwise have the opportunity to maintain.
With strata or ongoing developer upgrades, regular lift maintenance ensures the elderly are able to get out more and enjoy the most of their home and their well-earned free time.
The Rise of Micro-apartments
A very interesting trend that has come up in recent years is co-living. The concept is that each resident has a single room within the one building, with common areas and a community manager to keep the place running.
It's no wonder this idea has taken off, with social, housing and expense needs all handled within the one space. This is a great idea for those who are lonely, like to live with others (but have grown out of a sharehouse), but who still want to maintain a sense of independence.
Resort-style Amenities for Occupants
There's nothing more luxurious than going to a resort, but imagine if your apartment complex came with resort features right at your doorstep? Many developers are opting to have a dual property with permanent residents and hotel visitors all in one.
Contemporary hotel and home in one! We're already dreaming of the cabanas by the pool and function hires spaces such as theatrettes, games rooms, and outdoor BBQ areas.
The beauty of this approach is that residents are free to enjoy resort-style facilities all year round, whilst hotel visitors can get a sample of luxury apartment life during their stay.
The Future of Apartment Developments
Long gone are the days of a shoebox apartment with bland walls and even blander carpets. Apartment living has now become sophisticated, community-oriented and inspiring. Property developers are wise to take note of these inclusions and work with third-party contractors to help create the best spaces for future apartment owners and renters.
More than just a place to live, occupants are looking for housing that involves more than just a roof over their heads.
Social activities, gardens, communally shared eco-vehicles and other inclusions that make their lives more convenient are making their way towards the top of their lists. It's clear that we're not looking for just a home anymore, but an entire experience or overhaul of our lifestyles.