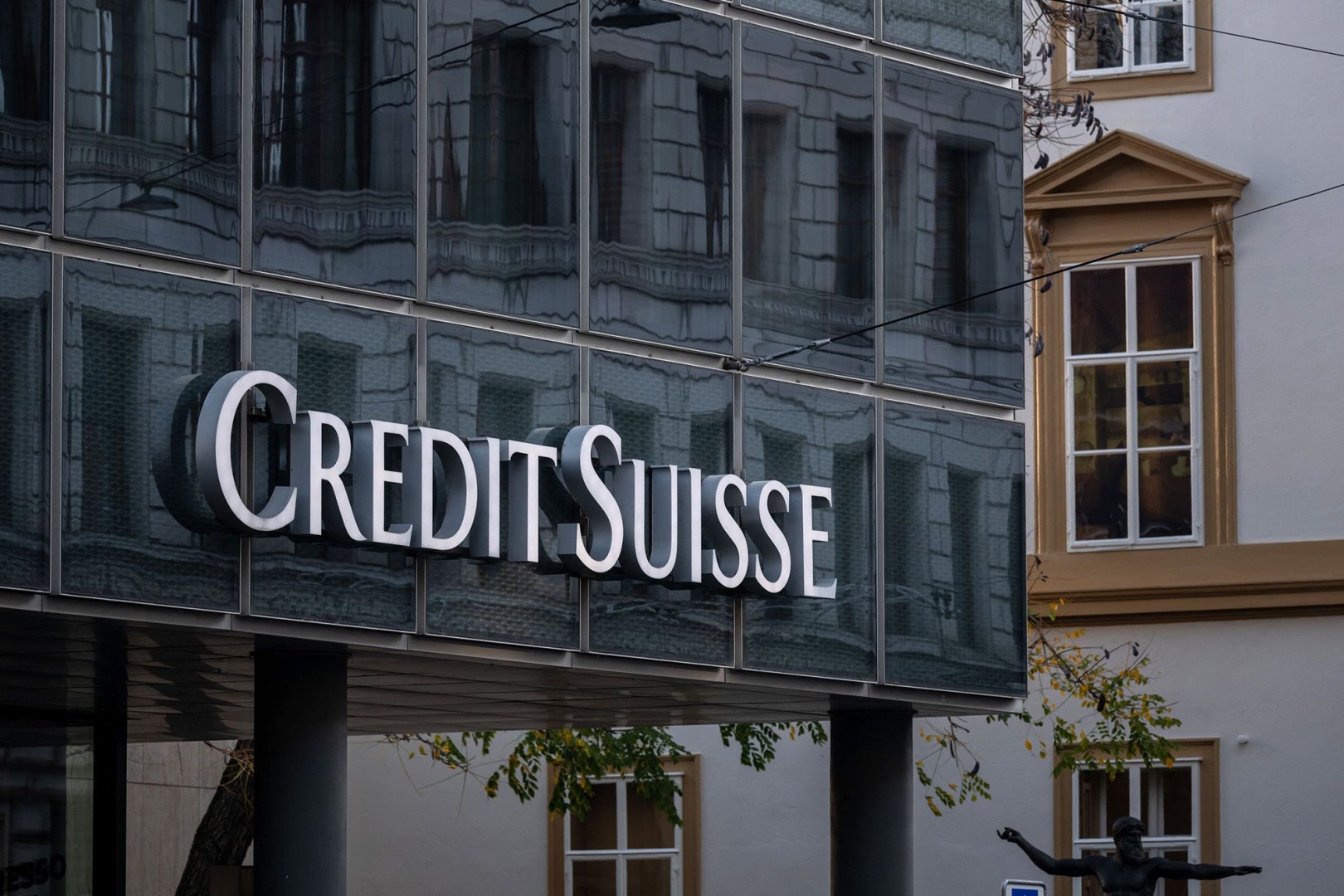 On Wednesday, European banking stocks fell sharply, with Credit Suisse in particular falling up to 30% to a record low.
This is due to renewed investor concerns about the sector's stresses, which were exacerbated by the recent failure of Silicon Valley Bank (SVB). Despite efforts by regulators and financial executives to allay investor concerns about contagion, investors remain concerned.
Credit Suisse's share price decline resulted in a 7% drop in the European banking index, while the five-year credit default swaps (CDS) for the flagship Swiss bank reached a new high, indicating growing investor concerns. Since March 8, the index has lost more than 120 billion euros ($127 billion).
Wall Street stocks have fallen, but not as much as the UK and European stock markets. The Dow Jones and S&P 500 have both fallen 1.7%, while the Nasdaq has fallen 0.8%.
The FTSE 100 index has dropped 240 points to 7,396, a 3.1% drop. The French stock market is also down more than 3% while the German Dax has dropped 2.5% and the Swiss Market Index has fallen 1.6%.
The Euro Stoxx Banks Index has dropped nearly 8% as concerns about Credit Suisse's future grew after a major shareholder, Saudi National Bank, which owns 9.9% of the company, said it would not invest more due to regulatory constraints. Credit Suisse shares fell 30% to a new low of 1.55 Swiss francs earlier today, and are now trading 25% lower at 1.67 Swiss francs.
The pound is down 0.9% against the dollar, trading at $1.20.
Many financial experts and regulators have tried to allay fears. The German financial supervisory authority (BaFin) stated that there was no direct risk of contagion and that the German banking system appeared to be capable of digesting higher interest rates. In the United States, BlackRock CEO Laurence Fink warned that the regional banking sector was still vulnerable, and he predicted further high inflation and rate hikes. He also stated that following the regional banking crisis, "liquidity mismatches" could occur as a result of low interest rates driving some asset owners to increase their exposure to higher-yielding investments that are difficult to sell.
While European Central Bank policymakers are still leaning towards a half-percentage-point rate hike on Thursday, investors began to doubt the ECB's commitment to another big rate hike as SVB's collapse rattled markets. The source said the central bank was unlikely to diverge from its plan to raise rates by 50 basis points on Thursday because doing so would damage its credibility.
The recent collapse of SVB has caused unease, prompting depositors to seek new homes for their cash. However, some banks, such as UBS and Deutsche Bank, have seen incoming deposits. It is vital to ensure banking stability to prevent further market tumult and protect investors' assets.