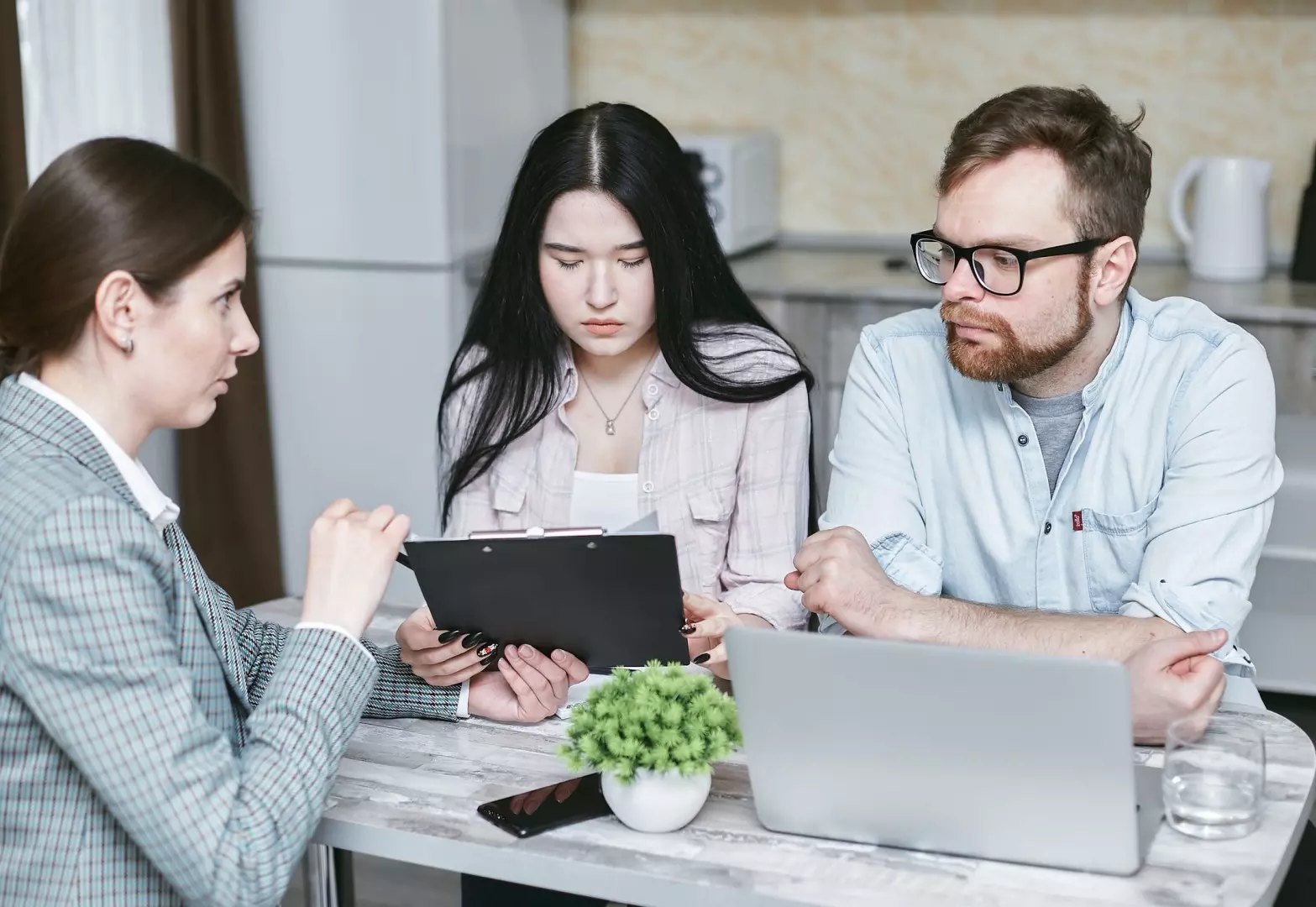 Are you a budding entrepreneur looking to take out your first loan?
A lender requires several documents before they can approve your loan. Knowing all the requirements and the process would help you get the money you need.
Here, we'll share five of the most important things to keep in mind when applying for a business loan. By understanding the lending process and preparing in advance, you can increase your chances of securing the funding you need to get your business off the ground. So let's get started.
1. Your Credit Score is One of the Most Important Factors
Your credit score serves as a crucial barometer for lenders when evaluating your application to receive a loan. A good credit score demonstrates that you are likely to pay back the money you borrowed, while a lower credit score indicates that repayment may be less likely.
In turn, this affects the amount of money you can access and the interest rate you'll be charged. To make sure your loan application is competitive, it's important to maintain an up-to-date credit report with a good score.
Remember to make payments on time, avoid excessive borrowing and keep tabs on what's being reported about your financial information - doing all these things can go a long way in helping you get approved for the loan you need.
2. Make Sure You Know What Your Monthly Payments will be Before you Apply
Applying for a quick cash loan can be tempting when facing an unexpected expense, but it's important to take the time to calculate your monthly payment amount before proceeding. Doing so will help ensure that you won't get in over your head with unplanned loan repayment.
Many quick cash loans offer configurable payment plans that span anywhere from 6 months to 5 years or more in some cases - so it's essential to review all the details of any quick cash loan agreement before signing on the dotted line.
Remember: getting yourself into financial trouble won't make your problems go away - and nothing quick about that.
3. Shop Around for the Best interest Rates - there's no Need to Settle for the First Offer you Receive
Shopping around for the best interest rates can make all the difference when you're loan shopping. Don't limit yourself to the first offer you see; it's in your best interest to compare offers from different lenders and find the one that fits your needs.
Take the time to understand each lender's terms and conditions, so you can make an informed decision with the knowledge that you've found a rate that works for you.
It may take some effort, but with a little bit of research and comparison, you should be able to find an offer that meets your lifestyle requirements.
4. Be Prepared to Provide Documentation of your Income and Assets when Applying for a Loan
When applying for a loan, it's important to be prepared with the necessary documents that will verify your income and assets. It helps lenders determine how much you're eligible for and how likely you are to pay back the loan.
Depending on which type of loan you're applying for, required documentation could include evidence of employment, pay stubs, tax returns from the past few years, bank statements, or a copy of your credit report.
Ultimately, having the information requested in advance can make the entire process smoother and more efficient.
5. Keep in Mind that Loans are a Big Commitment
Before taking out a loan, it's important to consider all factors so you understand the commitment you'll be making. Consider factors like repayment terms and interest rates, as well as the overall cost of the loan to make sure it's within your budget.
Additionally, take some time to research options that can defer payments if necessary and explore what happens if you miss a payment - or are unable to pay back the loan - so you know exactly how much risk is involved.
Researching ahead of time is key to ensuring you make an informed decision before signing anything.
In Conclusion
Your credit score is one of the most important factors in determining whether or not you'll be approved for a loan, so make sure you know what your monthly payments will be before you apply.
Shop around for the best interest rates, and be prepared to provide documentation of your income and assets when applying for a loan.
Disclaimer: This article is for informational purposes only and does not constitute a recommendation or investment advice. You should not construe any such information or other material as legal, tax, investment, trading, financial, or other advice. Please seek a professional financial advisor before making any investment decision. We are not responsible for and do not endorse or accept any responsibility for the availability, contents, products, services or use of any third party website as stated in our privacy policy.