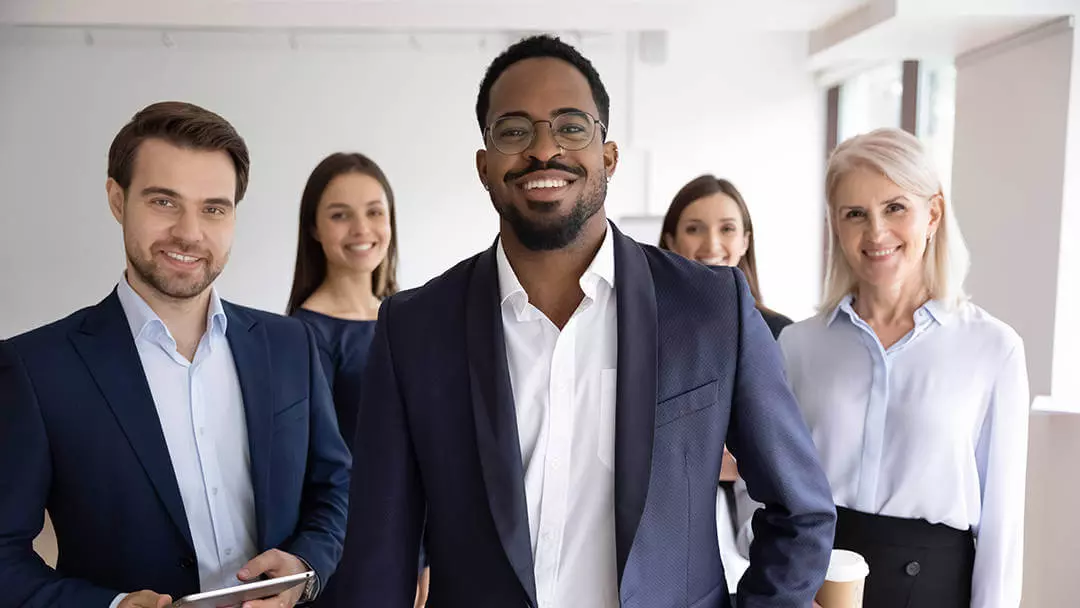 A maestro must know the mechanics of their craft, listen to individual musicians and foresee what the score should sound like.
They are not a solo musician; they are a musician that makes the orchestra sound like one.
All the above applies to the evolving role of the CFO.
Traditionally, this top finance leader's position has been clearly defined: creating cash flow predictions, analyzing the company's financial status, maintaining compliance. CFOs have long been, by nature, some of the most efficient people on the planet. Now, however, different demands are being asked of the CFO as we welcome the new world of work.
The role is shifting from being financial driven to a more expansive role impacting key business functions. A CFO is more like a conductor. The success of an entire organization rests in their hands. They inspire each function to achieve its best financial performance, determining whether an organization merits a standing ovation or polite clapping from internal team members, customers, investors and industry partners.
What Triggered the Evolution?
Everyone can agree that the pandemic and the rise of remote work changed the way we work, communicate and collaborate. Finance used to be a back office function with everyone working in the same corner of the building to make it through the month-end close and generate much-needed financial reports. With the acceleration of business and life, the "wait" is no longer acceptable.
Remote work made the finance team more technology savvy by necessity and led them to educate others to turn data into actionable insights. It also meant holding functional leaders accountable for financial results. Workday, an on-demand financial management and human capital management software company, describes high performance organizations as being "decision-ready." I think this, more than anything else, is the watchword for 2022. Being decision-ready means transforming data into meaningful, enterprise-wide insights without delay for faster decision-making, advanced analytics and greater simplicity.
What is the DNA of the Digitally-Astute CFO?
In "The Digital Future of Finance'' report, Gartner surveyed business leaders with 69% saying digitalization initiatives are accelerating. More from the report: "CFOs are critical enablers of these enterprise ambitions." What key traits must they possess?
CFOs will need to be . . .
1. Resilient. The finance team has transitioned from being efficient to being resilient, and now, it is all about digital activations.
2. Techie. More digital responsibilities are falling onto the CFO's shoulders. According to a McKinsey Report, since 2016, "the share of finance leaders who say that they are responsible for their companies' digital activities has more than tripled."
3. A Good Storyteller. As organizational complexity increases and the finance team plays more of a strategic role, the CFO must piece disparate facts and figures together to tell a growth story.
In the old days, creating financial statements was enough. Now, data collection efforts have expanded. They must become data storytellers and answer what, from the avalanche of data, does the CEO need to know in order to make great decisions.
Again, with more remote workers, people want more information, faster. The finance team will feel the most pressure due to the information explosion.
4. Creative. Creative people are adaptive. They are not married to one idea, but look at the problem in front of them as a composition. An artist, for example, might say if I add more red to the sky, will I convey the feeling of a day gone by. For the CFO, they must be creative and open up their thinking too to the "what-ifs."
This applies to hiring beyond finance degrees. Even though so many technologies help us succeed in the finance world, if you don't have the right talents in place, you're not going to last very long so build the finance team on skills
5. Empathetic. During Covid, empathy was important. If you are leading a remote workforce, give everyone an opportunity and equal chance to share their thoughts. This honors the value each person brings. To me, this is inclusion at its best. It could be as simple as encouraging people to speak at the beginning of a meeting.
Empathy also, in part, drives retention amidst a growing trend of job hopping. Many people call this year "The Great Resignation Year." According to Microsoft, 39% of people are going to change jobs this year. That poses a significant challenge to employers because they have to motivate employees to stay.
This presents more challenges to financial leaders because finance skills are highly transferable regardless of the field or industry. Retaining top talent will mean understanding what drives their employees. The salary itself won't be enough. It is about the kind of employee experience you want to drive. Employees are not just a cost center; they're assets.
6. Global Visionaries. People can work from anywhere in the world. This means a more diverse and inclusive workforce, the benefits of which are huge: higher profit, greater innovation, more idea-sharing, better culture.
Seeing the workforce from a global perspective comes at the right time. According to Gartner, the finance organization has become increasingly flattened. Senior finance leaders manage more employees and functions than ever before. One way to win the talent war is with FinTech tools that can automate repetitive tasks so that the finance team can focus on strategic projects.
Embracing the Shift
People have long considered finance as number crunching. Is technology changing that? Yes, and nowhere do we see more evidence of this than in the CFO's impact on culture. Companies with CFOs who focus on building culture have a higher chance of success because culture is determining, for many people, whether they stay or go. In a Fortune article authored by Workday president and CFO Robynne Sisco, she writes: "While some workers may be leaving for better opportunities, many are departing because they don't feel that their companies support them, that they have a culture of belonging, or that their leaders have been empathetic to their evolving needs during this extraordinary time. Therefore, investments in culture are so critical at this moment."
Agreed.
Ms. Sisco closes the article by saying that CFOs are "ultimately responsible for the numbers. But it's also true that a strong company culture goes hand in hand with engaged, productive employees, lower attrition, and a greater likelihood of reaching your strategic goals."
The critical question for CFOs to ask then might be: How do I shift from efficiency to impact? While the answers may not be clear, one thing is certain: the CFO is a leader in the band, influencing growth acceleration and a more expressive performance for the entire organization.