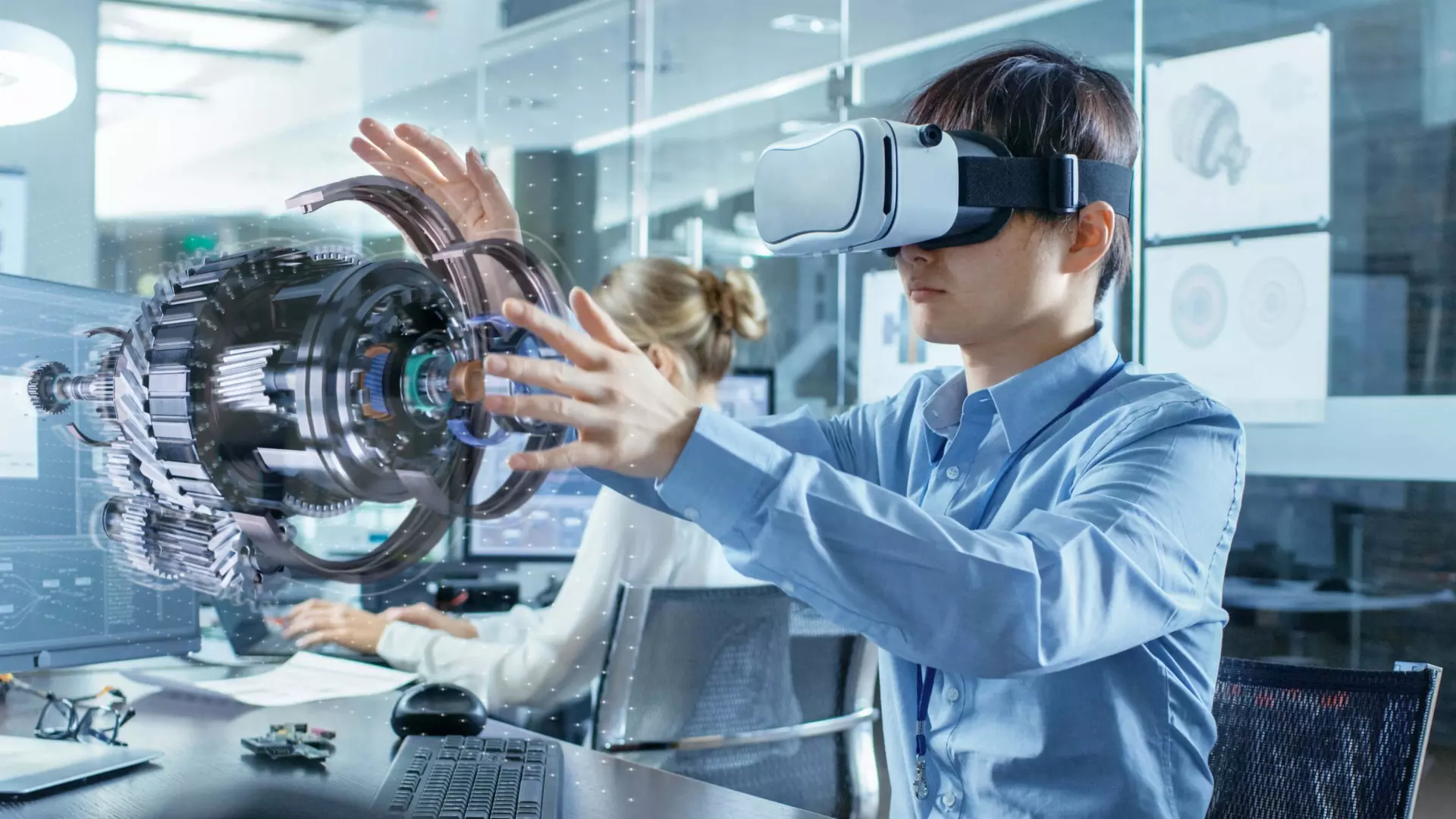 Today we have smart phones, smart cars and smart homes – so why do we not always have truly smart enterprises with real time situational awareness and rapid responsiveness to change – and is this a context poised to evolve?
In this piece I focus on innovation in digital twin capabilities that can support this evolution of 'smart' to enterprise level, with particular reference to Architecture, Engineering and Construction verticals (AEC), and enriched by a recent deep dive discussion with Autodesk - a global leader in 3D design, engineering and entertainment software, with a depth of expertise in Building Information Modelling (BIM). And with the digital twin market demand now poised to reach US$115 billion by 2035, according to researchandmarkets.com, let's explore the key tenants of a digital twin, identify current challenges and how to address these, and unpack the multiple benefits of adoption, from efficiency, cost and speed, to collaboration and sustainability.
So What is a Digital Twin, and what can it Deliver?
When mentoring around this subject area, I now quote the example of Ken Mattingly in Apollo 13, who essentially used a digital twin of the spacecraft on the earth to create a 'power up sequence playbook' for the stricken command module to use in space. With the crippled spacecraft moving another 400 miles away from earth with every minute that passed since an oxygen tank explosion, this was possibly the ultimate 'must be right first time', life or death scenario. Aided by what was bleeding edge telecommunications technology at the time alongside rapidly adapting simulations used for training to match the real-life emergency conditions, Ken and colleagues were able to research, reject, select and optimise strategies that ultimately successfully brought the astronauts safely back home.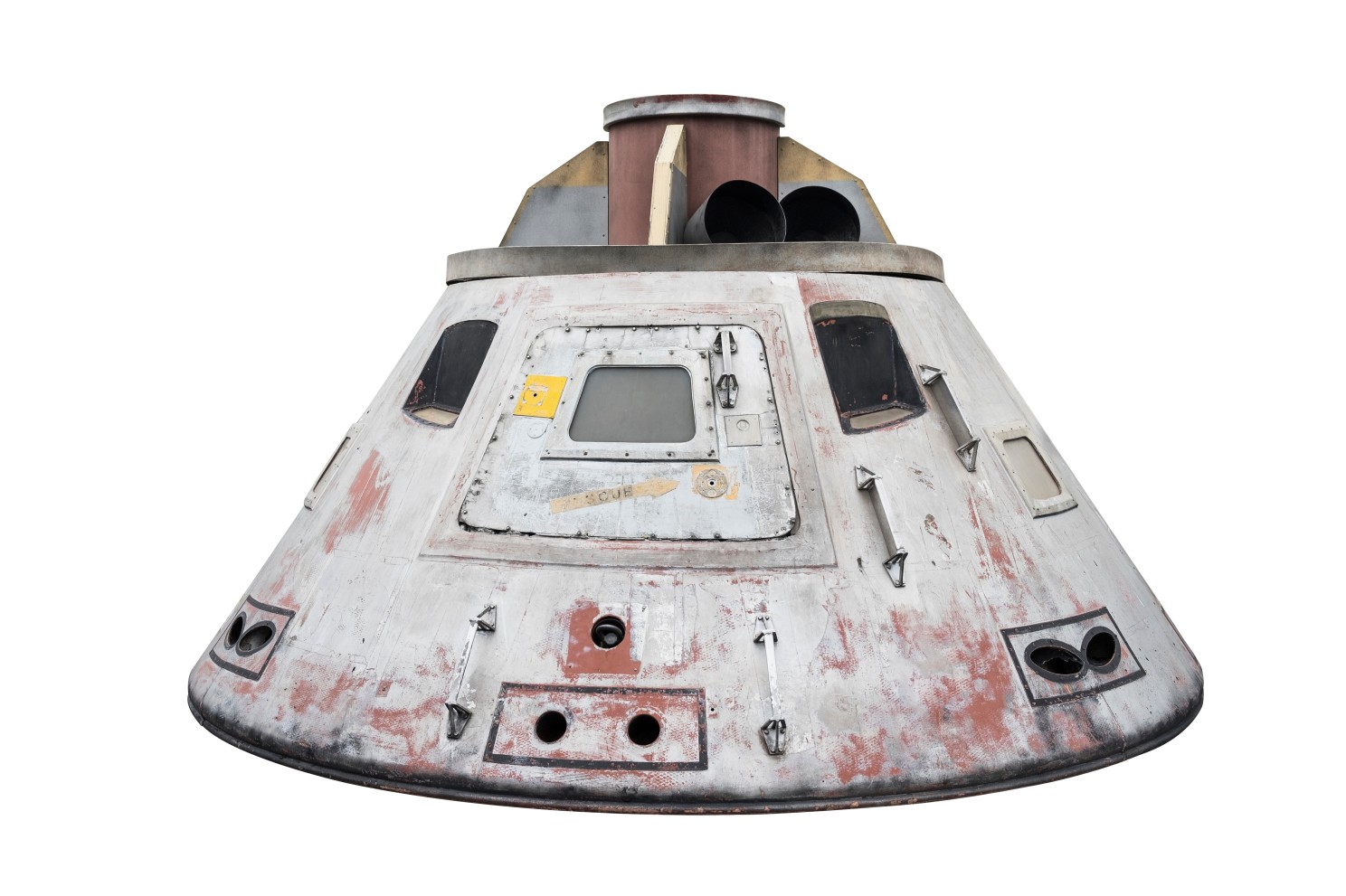 Apollo 13 - @sallyeaves
Expanding this further, a digital twin starts with an accurate model, which could be BIM or CAD, but goes beyond this as a virtual representation/simulation, or a digital model, of a physical object or structure that is connected through a continuous stream of data via IoT - bringing together design, construction and operational real-time data. So you could think of a digital twin as being able to view the 'Tahitian Landscape' by Paul Gauguin at the Minneapolis Institute of Art via a virtual tour online or at home, or equally, to remotely view a pipeline or piece of equipment in your manufacturing plant or site build - indeed even an entire multi-level platform such as an oil rig or data centre network, right down to having logical instances for every server, cable and switch. Clearly, a digital twin will mean different things to different industries.
Across data, code and technology, this creates a live digital blueprint of your system, object, structure or space giving multi-dimensional views into how it is designed and how it is performing, which could relate to usage and traffic patterns, space utilization, occupant behaviors, and with increasing resonance, energy consumption. As an example, digital twins have already shown clear benefits around improving digital building management for energy, with significant potential also identified in food supply, including helping to reduce GHG emissions, food waste, and levels of malnutrition.
And when geospatial and other data types are embedded within a digital twin, for example by including contextual information around location, or real time operational data to help develop behavioural awareness - the use cases continue to expand. This allows a 'moving beyond' from remote viewing to remote immersion, so accelerating progress to a complete digitalization solution to visualise and optimise your asset. So for example, it becomes possible to predict system failures before they actually occur, to perform "what-If" simulations including the impact of design changes, cybersecurity and security events and weather disruptions, and to provide deep insights into the operation, performance, and utilization of the built asset.
This also means that your live digital blueprint can be both holistically and granularly compared with the actual, tested and analysed asset intensively, and used to keep everything in synchronisation, as well as being used to generate further insightful data. The knowledge accumulated can then be applied to aid future projects and improve design decisions for enhanced Return on Investment. Additionally, contemporary digital twins can also be threaded in nature, comprising of multiple interacting models which may be combined to account for different dimensions of performance.
Core Challenges
To optimise this vast potential, some challenges must be acknowledged and addressed. Firstly, digital twin capabilities are often used when infused into other tools for product design, engineering, construction, manufacturing, and supply chain management rather than as standalone. Without the right foundations in place across technology, data, process, culture and skills, enterprises can then face challenges around integration, visibility and ease of use, weaving together a mix of data architectures, knowledge graphs, processes, and cultures, in order to seek the most from their digital twin implementations.
Creating a digital twin is typically also often a manual, expensive and highly bespoke process with environments costly and complex to provision and deploy. And with each environment heterogeneous, customizations and adjustments then add further time and cost, whilst reducing the ability to replicate and scale. Flexibility is therefore key, enabling the creation of digital twin environments 'on demand' and capable of supporting a multitude of digital twin workloads, whilst also optimising 'return on infrastructure' investment costs. This criticality is compounded when we consider levels of data waste – putting this into context, an eye-opening 95.5% of data goes unused in engineering and construction today, according to the latest FMI Report findings. Source: FMI Report
Additionally, we are living and working in the 'Age of Complexity' with new uncertainties in the world economy, a multiplicity of infrastructures that have been deployed accelerated by the pandemic, and most recently the growing energy crisis and transition imperative which directly affects the production and construction sectors. Many problems today are not as simple as having a clear cause-effect or at least they cannot be addressed in that way. The architecture, engineering and construction industries are a great example of this, all 'complex systems' (.def Meadows 2017), with many components, and a structure and behaviours that are interconnected, as opposed to a simple 'Point A to Point B' approach. Applying a digital twin environment can help better understand and navigate this complexity.

Communication, Collaboration, Change Management
The bridge between digital twin adoption and optimising both buy-in and return on investment, transverses the 3 C's of communication, collaboration and change management. With regards to the former, narrative matters, especially when securing internal support, for example highlighting the 'coming together' value that digital twins can offer. The metaphor of 'bridge' comes to mind, allowing total inclusivity throughout all stakeholders and the building life cycle too - communicating this value is key.
Executed correctly, a digital twin environment can increase the velocity of development cycles while breaking down silos or barriers, especially between DevOps teams. The coming together of data, code and technology so that multiple teams can work on it simultaneously, can significantly accelerate both development pipelines and Authority to Operate (ATO). Increasing velocity is especially important in the context of evolution beyond DevOps to DevSecOps, whereby security best practices and methodologies are integrated into development and deployment processes, taking into consideration both security as a code and infrastructure as a code. Duplicating code allows security teams to test integrity without impeding upon speed, an area historically ripe for friction in software development. Supporting this, it is important to ensure the diversity and relevance of stakeholders in the team, from engineers to project managers, meaning that all these professionals are much closer to the designs, models and finished project from the very beginning.
This can be further supported by having an agile change management approach, such as Continuous Deployment, Continuous Integration (CI/CD) which through pipelining and templating, reduces the number of repetitive manual tasks required to build and deploy features and enables more regular incremental changes to quickly, efficiently and reliably adapt software - increasing agility whilst reducing risk. Additional benefits include improved financial outcomes and software quality, alongside increases in engineering productivity and employee satisfaction. Not only does this structured approach accelerate an iterative build, update, test and deployment cycle, it also introduces extensibility, enabling an organization to create new ways of interacting with smart building features as just one example.
Reflecting on collaboration more broadly, some 58% of owners favour a more collaborative approach (FMI Report) whilst I believe that an ecosystem perspective is also increasingly vital. The Digital Twin Consortium within which Autodesk is a steering committee member is an excellent model for ecosystem co-creativity to influence the direction of digital twin technology development. Additionally, partnerships can enable 'fast-tracking' of innovation curves, an area within which there is now increased expectation, given the global advance of digital transformation during the pandemic, which in many cases demonstrated the 'art of the possible made real' in record times. Moving forward, the collaboration recently announced between Autodesk and Epic Games promises another level of co-creative innovation, to accelerate real time experiences for design professionals.
Technology, Trends and Transformation!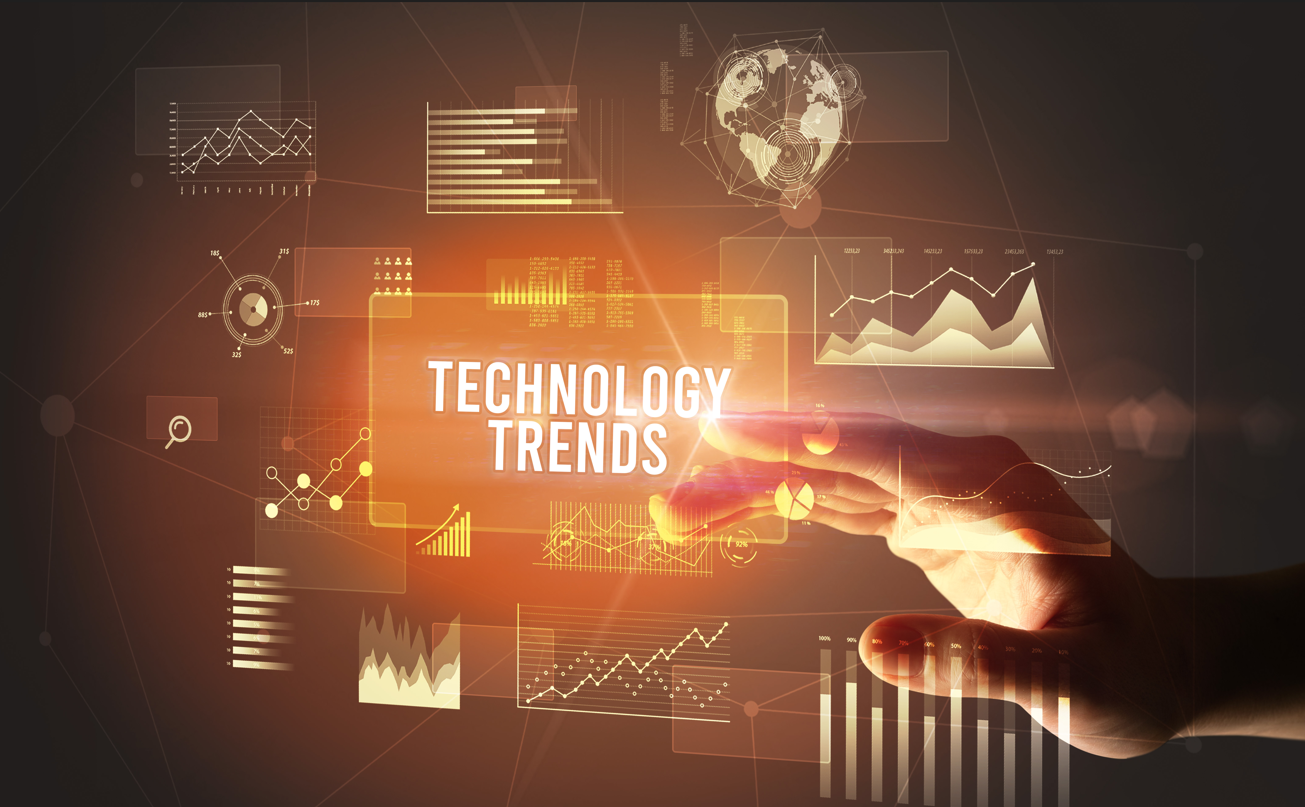 We have already seen how communication, collaboration and change management are vital conduits to the optimisation of digital twins. And as I always stress, this must also be supported by transformation in skills accessibility and skills confidence, with the Autodesk University being a wonderful example of this investment in practice. Alongside the cost of entry coming down, for example some scans today can be performed on the iPhone and iPad (or similar devices) without the need for expensive traditional laser scanners, this focus on awareness and skills development, is also enabling broader democratisation in application.
In this final section, the focus moves to the latest trends and advances in the technology itself drawing on my experience of attending the Autodesk University (AU 2022) event, with all the learning sessions available to access on demand here. Clearly, the first thing to establish when deploying a digital twin is the business objective of that twin personalised to vertical and organisational needs. The next is to be cognisant and moreover, proactive to the evolving expectations and behaviours catalysed by accelerating industry trends, especially around cloud computing.
Putting this into context, Gartner now predicts that 95% of all projects are expected to run on cloud platforms by 2025. So when Autodesk CEO Andrew Anagnost announced the Autodesk Platform at the start of AU 2022, it was excellent to see this alignment centre stage and with specific support by vertical, namely Autodesk Forma for architecture, engineering, and construction. Additionally, the growth of the metaverse was highlighted with Gartner predicting that 25% of people will spend at least an hour a day in the metaverse, for work, education, retail, social media, or entertainment purposes by 2026. To enable this, multiple technologies are needed and will converge across AR, AR Cloud, 5G, AI, IoT, CAD software and head-mounted displays. This heralds the next level in creativity and collaboration for developers, designers and 3D artists across multiple workflows and applications, something I recently spoke about in depth with Rev Lebaredian Lebaredian VP of Omniverse and Simulation Technology at NVIDIA, now available as a podcast here.
And finally, drilling down into Digital Twin optimization specifically and also reflecting back on overcoming the challenges outlined earlier in the piece, the cloud-based Autodesk Tandem platform very much offers an out-of-the-box "Informative twin". This is built by design to enable projects to start and remain digital and deliver digital, reduce complexity, enable repeatability, optimise contextualised real-time data use, and open up both collaboration and accessibility of application. Combining project data with up-to-date performance information, it provides connected workflows across every phase of a project's lifecycle, bringing together substantial data under one environment and ultimately reduce the total cost of ownership for customers.
Final Thoughts
The use of digital twins helps to unify design, construction, and operational data, enabling an iterative 'build, update, test and deploy' cycle which accelerates development velocity and implementation - without compromising quality - and whilst breaking down silos. This also allows the enhanced capacity to simulate, predict and inform decisions based on real-world conditions and compare "as-designed" versus "as-built" conditions of a product or building, with all the additional benefits explored in this piece. Clearly the time and the capability is now to transform the built asset lifecycle and achieve benefits across productivity, efficiency, collaboration, openness, and innovation, alongside increasingly more sustainable outcomes too. And empowered by harnessing BIM data throughout, organizations in the architecture, engineering, and construction sectors can readily create and handover a digital twin to building operators and owners as 'ready to go'.
About the Author
Prof. Sally Eaves is a highly experienced chief technology officer, professor in advanced technologies, and a Global Strategic Advisor on digital transformation specializing in the application of emergent technologies, notably AI, 5G, cloud, security, and IoT disciplines, for business and IT transformation, alongside social impact at scale, especially from sustainability and DEI perspectives.
An international keynote speaker and author, Sally was an inaugural recipient of the Frontier Technology and Social Impact award, presented at the United Nations, and has been described as the "torchbearer for ethical tech", founding Aspirational Futures to enhance inclusion, diversity, and belonging in the technology space and beyond. Sally is also the chair for the Global Cyber Trust at GFCYBER.